Will 'Secret Wars' Books Replace Regular Titles, Age Of Apocalypse-Style? We get a really good look at that in "All-New Cap" #1-6. We even get a much cleaner look at it during the only "Secret Wars" project I'm doing. It's going to be something that ties into the Hydra storyline, where we'll get a look at it from another angle. Then, coming back, there will be some huge stuff for Hydra.
"Coming back"… does that suggest going away? A Hydra story from a different angle?
Could it be the story of World 26 of the Battleworld, Hydra Empire?
Could a whole bunch of Marvel titles be cancelled and replaced by a replacement title for the duration of the Secret Wars?
Oh look, Alex Alonso has just said,
We haven't announced that "Storm" is ending. Maybe it is, maybe it's not. Maybe digital sales factor into the picture, maybe we have a plan to boost sales, maybe something is coming up in the story arc that will transform the title character or the series itself, or maybe there's something coming down the road — like, say, "Secret Wars" — that's going to make all of the speculation irrelevant

Shortly after that, I Tweeted something like "#SaveAvengers #SaveSpiderMan "#SaveMsMarvel" — and that was a clue, people. "Secret Wars" is going to change the Marvel Universe. Keep your eyes peeled for upcoming Previews
Heh, Bleeding Cool quite deliberately said Storm wasn't ending either…
If so, what other books could be affected, and which stories could they tell? Could all those preview teaser images actually be series that might take the place of titles for a little while? They did it before with Age Of Apocalypse…
Howard The Duck – 23. New Quack City
Amazing Spider-Man – 7. Spider-Land
Hulk – 1. Greenland
Inhumans – 10. Attilan Rising
Iron Fist- 11. K'un Lun
Spiderman 2099 – 27. 2099
All New X-Men – 33. Years Of Future Past
Uncanny X-Men – 29. House Of M
And plenty more… after all…
Just in time for Civil War #1!
---
---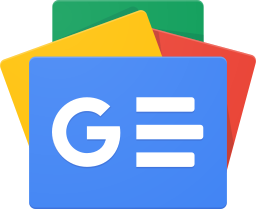 Stay up-to-date and support the site by following Bleeding Cool on Google News today!