What's that you say, X-Fans? You really enjoyed the wedding of Kitty Pryde and Colossus, who started dating when Kitty was 13 years old, but really wish Marvel would explore further back in Kitty's romantic history? Well, true believers, Marvel has heard your demands, and they have an answer: X-Men Gold Annual #2. Written by Seanan McGuire and Marco Failla, the 40-page annual promises to "reveal the secrets" of a young Kitty's Summer camp hijinks and teen mutant angst, though depending on how much earlier than Uncanny X-Men #129 this is set, shouldn't that be pre-teen angst?
And also: ummmmm.
Maybe Marvel is doing a little selective retconning.
While we're on the subject, we'd be remiss in not mentioning the discrepancies in Marvel's view of Kitty's most important boyfriends, those being Colossus, Pete Wisdom, and Star-Lord, vs her co-creator Chris Claremont's views as denoted in the X-Men Wedding Special.
Check out the solicit for X-Men Gold Annual #2 below: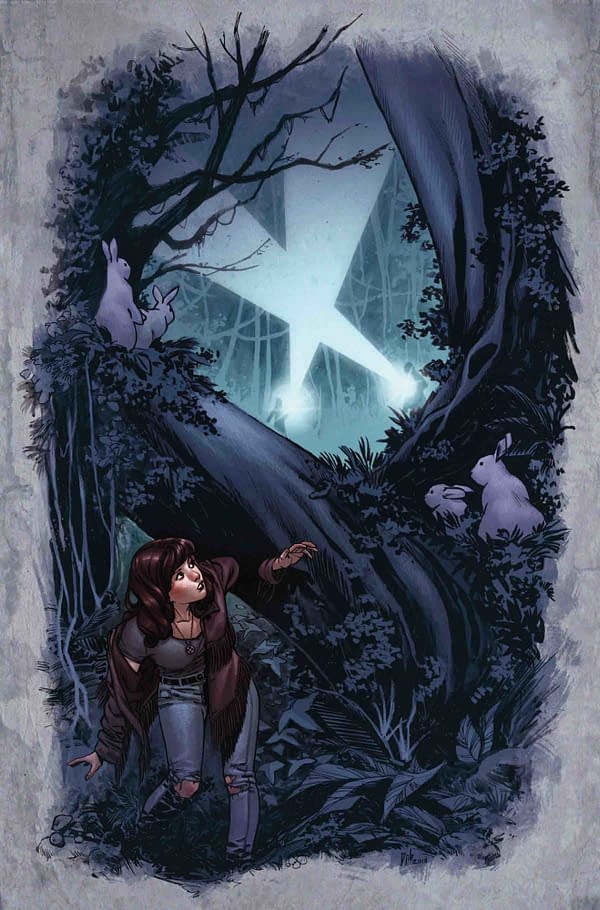 X-MEN GOLD ANNUAL #2
SEANAN MCGUIRE (W) • MARCO FAILLA (A)
COVER BY DJIBRIL MORISSETTE-PHAN
VARIANT COVER BY EMA LUPACCHINO
Your favorite X-Man KITTY PRYDE just made the biggest decision of her tumultuous romantic life, but what set her on that course? Before Peter, Peter, or…Peter, there was Kitty's FIRST kiss! Hugo and Nebula Award-winning writer Seanan McGuire (InCryptid, October Daye, Wayward Children series) and artist Marco Failla (MS. MARVEL, ALL-NEW WOLVERINE, Harley Quinn) reveal the secrets of young Kitty's summer at Camp Maplebrook in a story with more teen mutant angst and camp hijinks than can be contained in a regular-sized issue! Kitty's kept this tale to herself for years – be the first to find out why!
40 PGS./Rated T+ …$4.99
Enjoyed this article? Share it!