A couple of weeks ago we got a chance to head to San Francisco and check out a preview of D3 Publisher's Earth Defense Force: Iron Rain. This wasn't a full build of the game, only a couple of sections that were provided to the media to play through and check out, both in single player aspects and in multiplayer capacities. Here's what we walked away thinking at the end of a day worth of blowing up giant insects.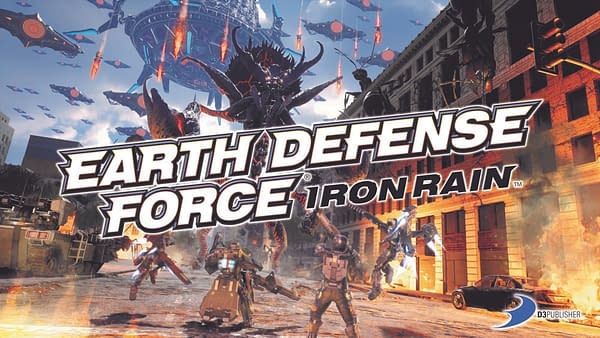 So the first mode I got to play was a multiplayer event where it was two teams of two sitting in an arena. The objective of the game was to clear out all of the bugs as best you could and then claim the gems they left behind to take to special areas to score points. In the process of scoring points, your weapons could be upgraded every round to make the job easier, but the enemies also grew to greater challenges until you were dealing with a major boss. My teammate and I were pretty good at going around and snuffing out all of the bugs, but when it came to scoring points, that's where things got disappointing.
Essentially, there's really no need to kill bugs as you can just go around and collect the gems after people kill the bugs and just score points. What's more, you can hit your opponents with weapons as well, so you can take people out and claim the gems they drop to score points. So you can be the best at the game all you want, it doesn't mean anything unless you go pick up gems. I really want this mode to change before it gets released because losing on a technicality after clearing the board was a turnoff.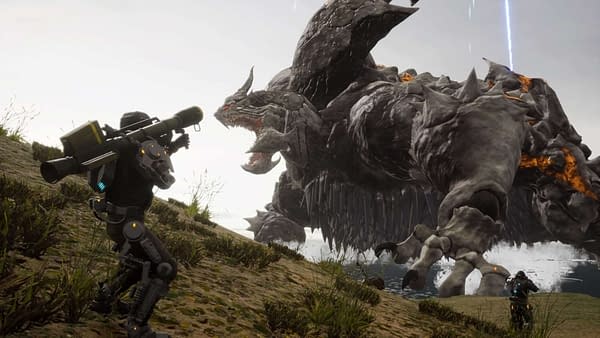 After that, we moved onto single-player campaigns. Much like previous entries in the series, Earth Defense Force: Iron Rain has you visiting chapters that tell you (mostly in audio format) what's going on in the world. While we didn't get a complete picture, we did play a chapter where we ran into The Kindred Rebellion, a group of freedom fighters who fight against your cause but can also be an ally to fight off the alien bugs that pop down to kill you. So one minute you'll be trading blows and the next you'll be fighting off ants together. It's confusing but fun as it adds a little variety to a game mode that can become monotonous after a while with no change-up.
I did run into the difficulty that certain chapters needed me to be buff as hell and containing the greatest weapons possible. So you'll find yourself replaying chapters often with better weapons to gain more credits and buy better gear. While that's a cool way to get more replayability out of the game before you can beat it, it also creates a hurdle system where you have to be armed to a certain degree to even attempt a mission. Almost like the game is saying "you must be this tall to ride the ride". While I enjoyed playing the story and got a kick out of the new themes, it can be a damper to go into a chapter and get wiped out instantly because you didn't have the right rocket launcher unlocked.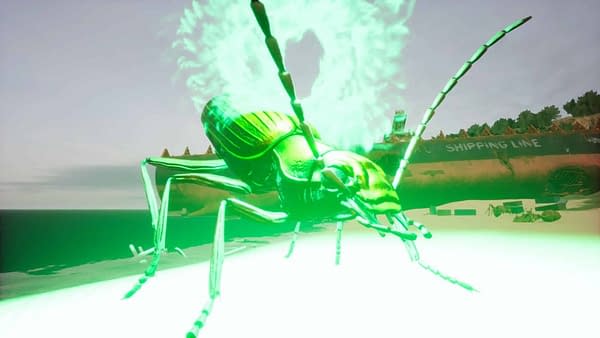 I took some time to mess with the customization options as well, and to be blunt, you can make almost whoever you want in this game. You can play as either a man or a woman with a few different voice options to choose from. You can choose skin color and tone, hair, eyewear, facial traits, and different costumes depending on your favor of character. Something about this game made me try a few different outfits ranging from sexy scientist to a mysterious cowboy. It was nice to have options, but I was honestly hoping for more androgenous choices just to make alien creatures or just be a non-binary character. I'm sure there will be improvements and DLC down the line, but that's an addition I'd like to see thrown in.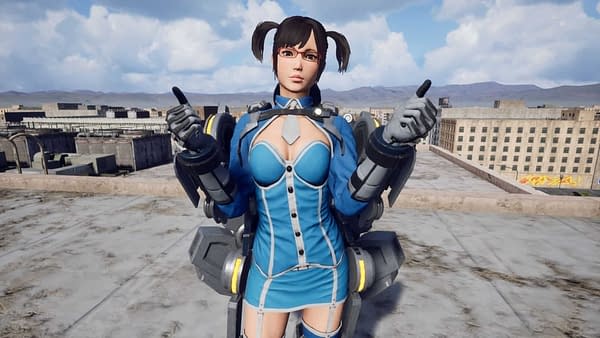 Overall, Earth Defense Force: Iron Rain was pretty good, but it needs some improvements in certain areas. Which could be said for pretty much any demo we attend, but overall, we played a pretty good game. It wasn't broken or glitchy or forcing us to restart all the time, which is a nice bonus. But there are aspects of the gameplay in both modes I would like to see altered or changed so that they're just a little more enjoyable. You'll be able to judge for yourself as the game comes out on April 11th for PS4.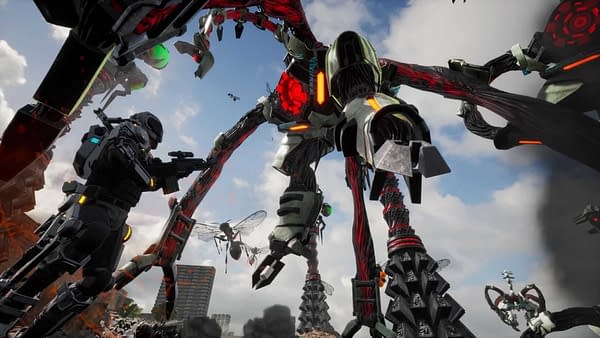 Enjoyed this article? Share it!