ARK: Extinction Receives April Release Date For Switch
ARK: Survival Evolved on Nintendo Switch will soon get its latest addition as ARK: Extinction is coming next month.
---
ARK: Survival Evolved on the Nintendo Switch will soon be getting a new expansion as ARK: Extinction will be released on April 11th. Studio Wildcard, along with development partner Grove Street Games, are continuing their roadmap for the Switch version of the game to slowly but steadily release all of the DLC that PC and other console players have already had access to. Rather than push everything in a lump sum onto the Switch version, they have periodically been releasing content that's already been out, with this latest addition being the fourth of six DLC packs added to the game. We got a new trailer for the expansion down below.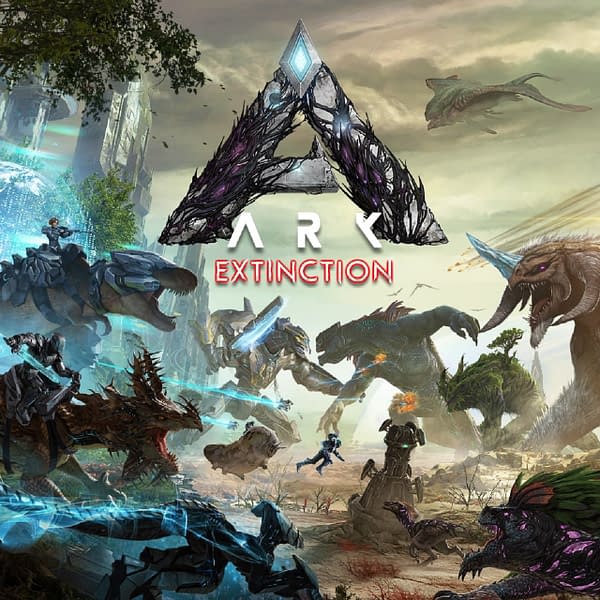 "Finish your journey through the worlds of ARK in 'Extinction,' where the story began and ends: on Earth itself! An Element-infested, ravaged planet filled with fantastical creatures both organic & technological, Earth holds both the secrets of the past and the keys to its salvation. As a veteran Survivor who has conquered all previous obstacles, your ultimate challenge awaits: can you defeat the gigantic roaming Titans which dominate the planet, and complete the ARK cycle to save Earth's future?"
"ARK: Extinction requires the base game ARK: Survival Evolved or comes as a free download for owners of ARK: Ultimate Survivor Edition, which includes all the original ARK: Survival Evolved content and its huge Expansion Packs Scorched Earth, Aberration, Extinction, and Genesis Parts 1 & 2, or available within the ARK Season Pass and the ARK: Ultimate Survivor Edition Upgrade. In ARK, players are stranded naked, freezing and starving on a mysterious island where they must hunt, harvest, craft items, grow crops, and build shelters to survive. Use skill and cunning to kill, tame, breed, and ride dinosaurs and primeval creatures. Team up with hundreds of players online or try solo survival in offline play."