In case you've been wondering what Conan Unconquered was going to look like, good news! Funcom released a gameplay trailer revealing a little more about the game. People attending GDC this month will get to try it out first with a hands-on demo, but for the rest of us, the company provided a special look at the game featuring the developers talking about the details and offering some thoughts on this real-time strategy title. These guys know their Conan canon from every piece of media out there and have done their best to do justice to the franchise with this game. Enjoy the video below!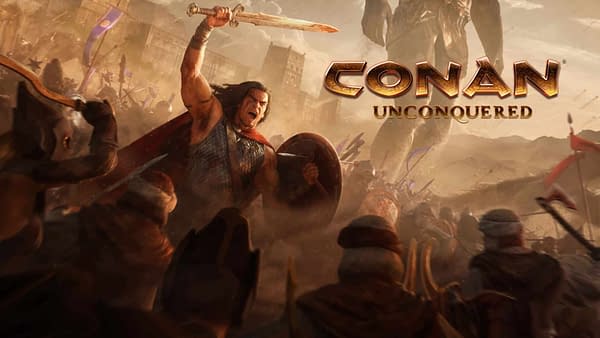 Conan Unconquered is a fast-paced strategy game where players face wave after wave of enemies in ever-increasing numbers and difficulty. To withstand the savage hordes players must build an unconquerable stronghold and put up walls and other defensive measures to avoid utter destruction. While the game can be played entirely in single-player, two players can also play together online to build a shared stronghold while fending off the enemy hordes allowing for a unique, cooperative multiplayer experience.
Enjoyed this article? Share it!