One of the first appointments I made for PAX West 2019 took me to Square Enix where I tried out a demo of Final Fantasy VII Remake. What we encountered for the demo is what you may have read from others, including Madeline's experience at E3, in which you get to play the first mission of the game. Well, part of the first mission, not all of it. You make your way down to No. 1 to plant the bomb on the reactor itself before getting stopped by everyone's favorite opening game boss: the Guard Scorpion. The battle is a lot more intense than you may recall, and I wish I could show you video, but there was no recording for the session. Simply put: you're introduced to the new live-action battle mechanics where you swap between Cloud and Barret to take out the Scorpion.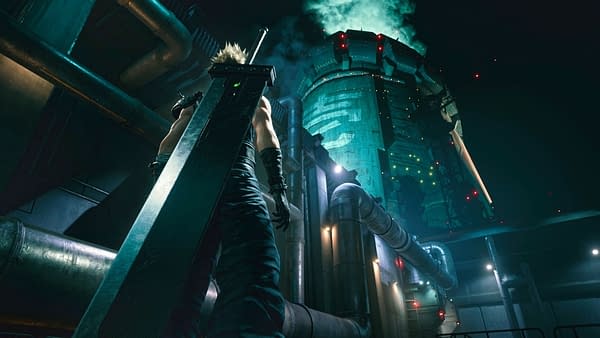 I dug the graphics of the game, although the cutscene dialog didn't seem to fit in the moment of the mission. The battle and all of the mini-fights along the way were cool. The new system takes a little getting used to as there are cooldown times between actions that act like the traditional turn-based system but in real-time. Basically, I had a lot of fun playing it, but I want to see more before I know whether this is a good game or I was simply given a really good demo. I won't know that for another half a year as Final Fantasy VII Remake won't be released until March 3rd, 2020. For now, I liked what I saw, but I need to see more.
Enjoyed this article? Share it!