Art Of The Game – Bleeding Cool's Tabletop Roleplaying VideoCast Debut
By Christopher Helton Art of the Game is a new, monthly video cast that is going to be featured on Bleeding Cool. Each month we will talk about tabletop roleplaying games from the perspective of the game master. Each episode with feature myself, Christine Marie Vinciquarra, Tim Callahan and Stacy Dellorfano.
Art of the Game is an ongoing discussion about being a game master in tabletop roleplaying. Each episode we will talk about different topics, our approaches to problem solving during a game and give each other advice from our experiences as game masters. We will also try to answer a question or two each month from other gamers and game masters who are having their own troubles in their games. Our discussions will be fairly informal and low key, and presented as is.
Christine Marie Vinciquarra is a writer and bibliomaniac with a love for all things creative. Some of her favorite things include: Batgirl, Star Wars, Harry Potter, Saga, Game of Thrones (the books and the show), Johnny Depp, and all things Disney. She spends her weekends feeding her competitive side while she plays tabletop and/or video games with her husband and friends. She is currently working on a series of young adult fantasy novels. You can find her on Twitter and Instagram or on her blog writerchristinemarie.wordpress.com.
Tim Callahan is a former reviewer and columnist for Comic Book Resources, sometimes writer for TOR.com and the publisher of Dice Moon Games. He publishes the gaming 'zine Crawljammer, supporting the Dungeon Crawl Classics roleplaying game. You can find him on Twitter or Google+.
Stacy Dellorfano is a long time gamer, publisher of the gaming 'zine Randomocity and organizer of the online gaming convention ConTessa, where women get to run the games and lead the discussions.
As with any first episode, there was nervousness among the panel, and that slowed us a little bit at first but I think that we got over our nerves quickly enough. Each person introduced themselves, talked about their history as a gamer and then told why they thought they had the authority to talk about gaming. Things picked up as everyone became more comfortable and became more used to each other.
[youtube]http://youtu.be/f8CgaHbPk1A[/youtube]
The panel would like to give a shout out to Bill Collins for his question about scheduling that we discussed, even though it took me two tries to read what he sent me. If you are a game master and have a question or an issue that you would like to see us talk about, contact any of us through our social media, the YouTube channel or through the forum comments for this post.
Come back next month for the next episode of The Art of the Game. We have not yet decided our topic of discussion yet, but if you have anything that you would like to see discussed let us know and we will consider it for a future episode.
Christopher Helton is a blogger, podcaster and tabletop RPG publisher who talks about games and other forms of geekery at the long-running Dorkland! blog. He is also the co-publisher at the ENnie Award winning Battlefield Press, Inc. You can find him on Twitter at @dorkland and on G+ at https://plus.google.com/+ChristopherHelton/ where he will talk your ear off about gaming and comics.
---
---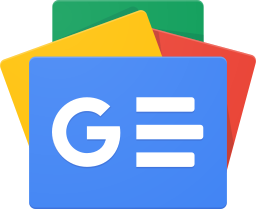 Stay up-to-date and support the site by following Bleeding Cool on Google News today!