Paradox Interactive Acquires White Wolf Publishing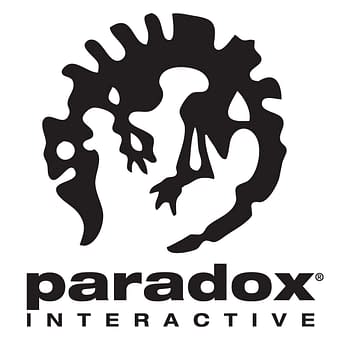 By Christopher Helton
Shocking news in tabletop gaming came down the other day as it was announced that Paradox Interactive, publishers of video games like Crusader Kings II and Magika, had acquired White Wolf Publishing and the related Vampire: The Masquerade and World of Darkness rights brands from CCP Games. The deal for White Wolf Publishing was all cash.
Our goal is to centralize all aspects of the universe to manage it with the love and care it deserves. We're now focusing on re-evaluating our business relationships to make sure we're working with the best creators, developers and artists on the planet!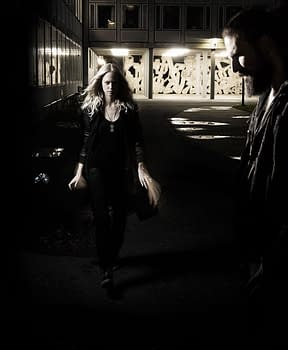 White Wolf Publishing will continue as an independent entity within Paradox Interactive, lead by CEO Tobias Sjögren (who previously was an executive Vice President within Paradox Interactive).
Why is this important? The World of Darkness tabletop roleplaying game lines are second only to the Dungeons & Dragons brand in importance within the roleplaying industry. White Wolf Publishing's Vampire: The Masquerade is widely held to be responsible for the largest influx of new gamers into tabletop RPGs outside of the Dungeons & Dragons franchise over the years. They are also widely held to be responsible for the largest influx of new women gamers into tabletop RPGs.
White Wolf Publishing was acquired by CCP Games in 2006, the company hoping to use the rich background of the game lines for computer games, but a cancelled World of Darkness MMO was the only thing that came of that. In 2012, it was announced at GenCon that former White Wolf Publishing Creative Director Richard Thomas would license the World of Darkness and Exalted materials publishing them under Onyx Path Publishing. Thomas and Onyx Path Publishing also acquired the rights to non-World of Darkness lines Trinity/Aeon (the science fiction-oriented Trinity, Abberant and Adventure! Games), modern mythology game Scion, and the Swords & Sorcery Studio line of fantasy games.
While currently White Wolf games are only available via Kickstarter, POD and direct sales from the Onyx Path Publishing website, this acquisition by Paradox Interactive should hopefully change that. Getting White Wolf and The World of Darkness back into retail channels can only strengthen the customer base and the brand's awareness.
As details are made public, it will be interesting to see how this purchase shakes out the existing licensing agreements with Onyx Path Publishing. Earlier this year, Onyx Path had announced the intention to publish a new, 4th edition of the Vampire: The Masquerade game. Now, the White Wolf Publishing website says "One World of Darkness," but we do not know what that means. Will this mean a return of the classic "Old" World of Darkness, a relaunch of the New World of Darkness, or some combination thereof? Time will tell.
Tobias Sjögren, the new CEO of White Wolf Publishing, answered a couple of questions for us via email.
Christopher Helton: What about White Wolf Publishing made its acquisition important for Paradox Interactive?
Tobias Sjögren: The White Wolf brand is a great match for the Paradox brand and DNA. Both are very community-driven with high community engagement.
CH: Will the pen and paper games be given the same importance as the computer games?
TS: Absolutely. While Paradox is traditionally a video game company, one of our biggest games, Europa Universalis, actually came out of a tabletop game of the same name. We aren't only interested in one form of media or another – we are interested in a wide range of media and will focus each property on the media that is best for it.
–
Christopher Helton is a blogger, podcaster and tabletop RPG publisher who talks about games and other forms of geekery at the long-running Dorkland! blog. He is also the co-publisher at the ENnie Award winning Battlefield Press, Inc. You can find him on Twitter at @dorkland and on G+ at https://plus.google.com/+ChristopherHelton/ where he will talk your ear off about gaming and comics. He also has a crowdfunding page to help offset costs of this summer's Gen Con coverage.