"Between Two Ferns" adds New Cast to Upcoming Netflix Movie
Between Two Ferns, the awkward, semi-coherent "interview" show starring Zach Galifianakis is being made into a movie by the folks at Funny Or Die for Netflix, and is set to debut on the streaming platform in September.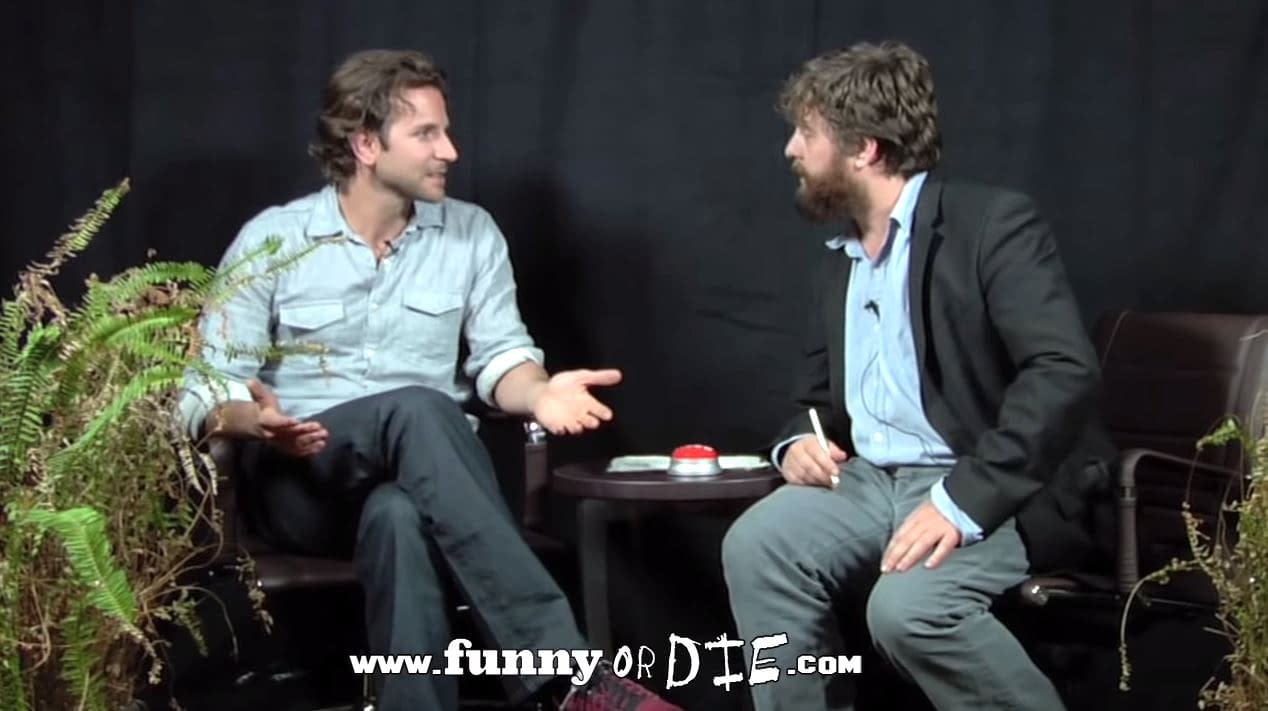 The movie will follow sad-sack internet vlogger Zach, who has an interview show that he streams to next to no audience. The series of weird, off beat interviews eventually gain the attention of Funny or Die's Will Ferrell, who uploads the show to his own streaming service, and Zach finds himself suddenly famous.
If this sounds about as meta as meta could be, you wouldn't be wrong.
Netflix has announced that Ryan Gual, Lauren Lapkus, and Jiavani Linayao will be joining the cast of Between Two Ferns as Zach's loyal crew, who follow him on his adventure to clear his good name after finding himself famous for all the wrong reasons.
The movie version of Between Two Ferns will be directed by Scott Aukerman, who got his start on Mr. Show on HBO. Later, Aukerman went on to create Comedy Bang! Bang!, a show that still confuses the hell out of me to this day.
Aukerman teamed up with Zach Galifianakis to create the ongoing Between Two Ferns segments for Funny Or Die, which featured an incredibly awkward Galifianakis stumbling his way through interviews with increasingly baffled B list celebrities. The first few segments were huge hits for Funny Or Die, and suddenly, Between Two Ferns found itself attracting stars of much brighter wattage.
President Barack Obama even stopped by, hoping to bring attention to the Affordable Care Act. Galifianakis took to slinging insults at the President, who reciprocated in kind.
Each and every episode of Between Two Ferns has been viewed millions of times, with segments featuring Brad Pitt, Natalie Portman, and Justin Bieber ending up among the most popular videos in Funny Or Die's history.
Aukerman won a Primetime Emmy Award for Outstanding Shot-Format Live-Action Entertainment Program for the segment of Between Two Ferns featuring Brad Pitt.
The Between Two Ferns movie will start streaming on Netflix this September 20th.