Chadwick Boseman will go from playing a fictional African hero Black Panther to real African samurai in the film, Yasuke.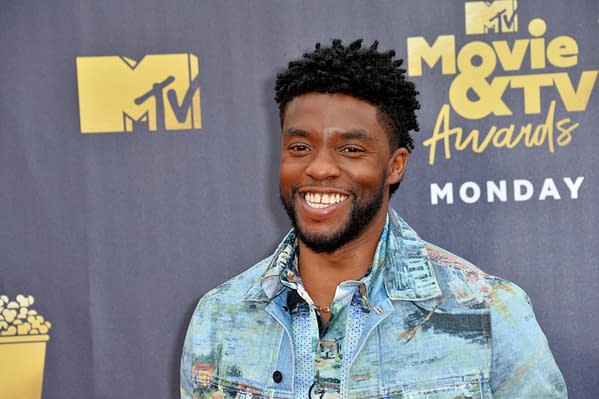 Yasuke was the first non-Asian to become a samurai. Originally from Portuguese Mozambique, he was brought to Japan as a slave to Jesuit missionaries. As the first black man to enter Japan, he roused the interest of Japanese warlord Oda Nobunaga during the 16th century. Trying to unite the country under his banner, the ruthless Nobunaga and Yasuke forged a friendship based on respect and honor. Their bond eventually grants Yasuke the title of samurai.
"The legend of Yasuke is one of history's best kept secrets, the only person of non-Asian origin to become a Samurai. That's not just an action movie, that's a cultural event, an exchange, and I am excited to be part of it," Boseman told Deadline.
Doug Miro is writing the script and will be executive producer alongside Carlo Bernard and Eric Newman. Miro and Bernard created the Netflix series Narcos with current showrunner Newman. Erik Feig's Picturestart, Mike De Luca's De Luca Proudctions, Stephen L'Heureux's Solipsist, Logan Coles' X●ception Content will be producing Yasuke along with Boseman.
Boseman is no stranger to biopics in his roles as Jackie Robinson in 42, James Brown in Get On Up, and Thurgood Marshall in Marshall. His next film is STX's 21 Bridges, a crime thriller that reunites him with Avengers: Endgame directors, The Russo Brothers.
Enjoyed this article? Share it!