It seems that Paramount Pictures is feeling pretty generous when it comes to the footage that they showed off in the panel they hosted in Hall H at San Diego Comic-Con today. While it doesn't look like they are releasing any of the footage that they showed off today it appears that they did decide to release the new behind-the-scenes featurette that they premiered at the beginning of the panel.
This is far from the first time that people have tried to bring back the Terminator franchise and thus far all of the attempts have failed rather spectacularly.
However, all the signs seem to be pointing toward this one working. The fact that they were able to get Linda Hamilton back is a big deal and while James Cameron is involved he has promised to let director Tim Miller make his own movie and not micromanage. They have also seemed to realize that if a R-rated movie is good then it will make money and Miller proved that with Deadpool.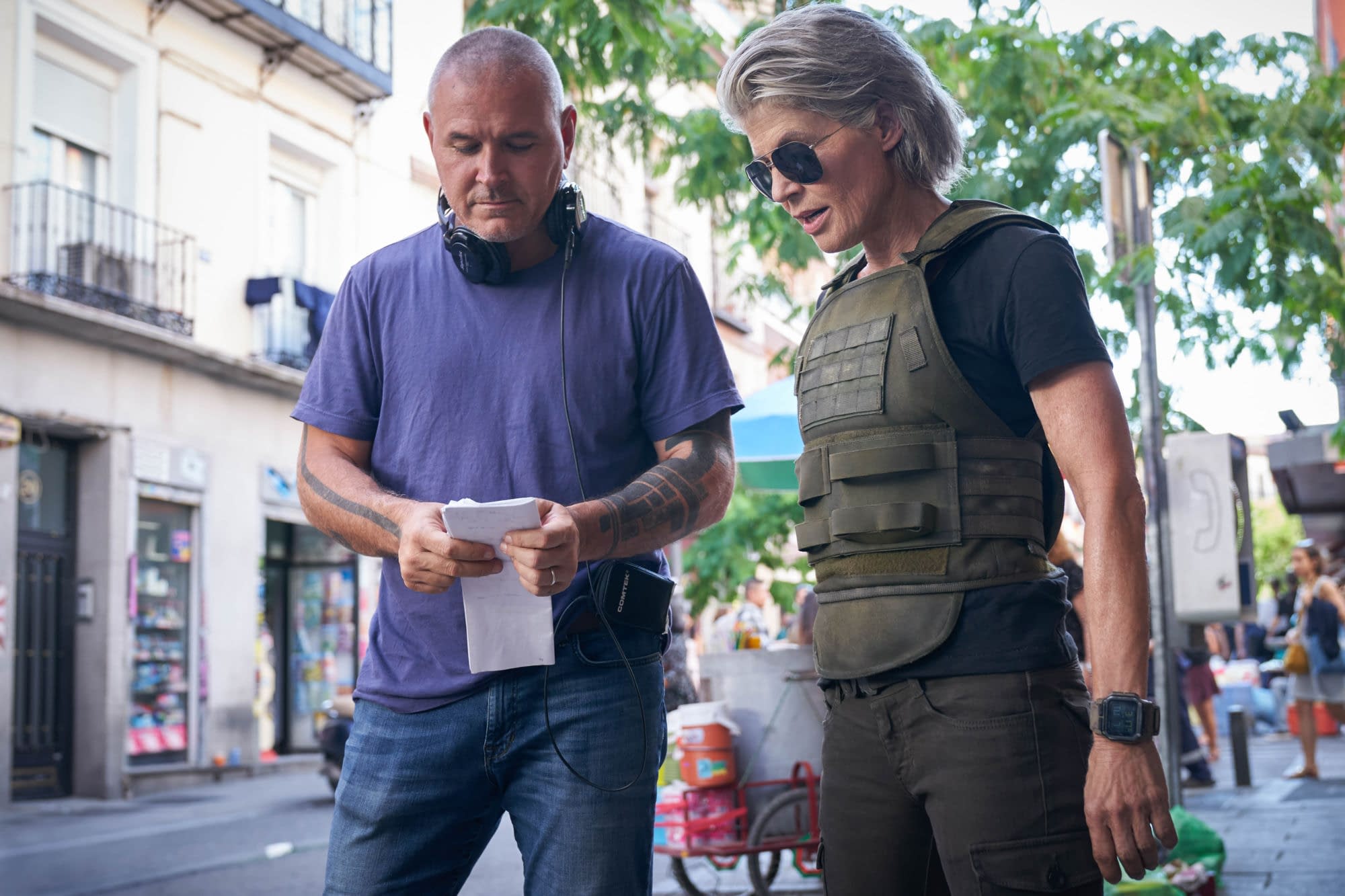 Summary: Sarah Connor has returned from far away, and she's gearing up with a team of agents who will fight against T-1000.
Terminator: Dark Fate, directed by Tim Miller, stars Linda Hamilton, Arnold Schwarzenegger, Mackenzie Davis, Natalia Reyes, Gabriel Luna, and Diego Boneta. It will be released on November 1st.
Enjoyed this article? Share it!