Daily 'Dune': Jason Momoa Shaves For First Time Since 2012
Let it not be said that Jason Momoa won't give the whiskers from his chin for a cause. In this case, it's for a pretty great cause.
In a video Momoa posted to his Instagram, the actor walks barefoot through a sea of trash in what sure looks like Wadi Rum in Jordan, where Legendary is currently filming Denis Villeneuve's Dune. Momoa is playing character Duncan Idaho, and he'll apparently be clean shaven.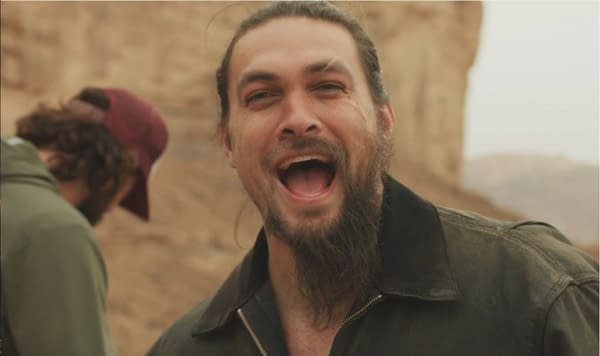 The shaving comes about to bring awareness to the amount of waste that recyclable plastics still leave.
"Make the switch to aluminum!"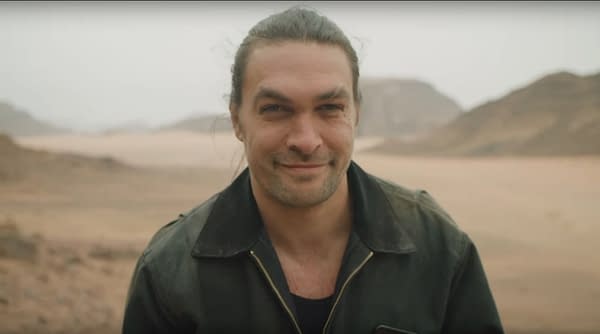 Two-time Oscar nominee Timothée Chalamet will star as Paul Atreides, Rebecca Ferguson as Lady Jessica Atreides, Oscar Isaac as Duke Leto Atreides, Josh Brolinas Gurney Halleck, Stellan Skarsgård as Baron Harkonnen, Zendeya as Chani, Jason Momoa as Duncan Idaho, Javier Bardem as Stilgar, Charlotte Rampling as Reverend Mother Gaius Helen Mohiam, David Dastmcalchian as Piter De Vries, Chang Chen as Dr. Yueh, and Dave Bautista as The Beast Raban Harkonnen. Hans Zimmer will be composing the score.
Set on the planet Arrakis, we find ourselves exploring the story of two warring galactic royal families House Atreides and House Harkonnen. When Duke Leto Atreides is assassinated, his son Paul and wife Lady Jessica escape only to be adopted by the Fremen, who becomes Paul's personal army against the Harkonnen as he develops powers from the spice, a substance that extends life and powers interstellar travel. A tangled web of royal intrigue is revealed with the Emperor and other cosmic powers pulling the strings while attempting to erase house Atreides.
Dune is set to hit theaters on November 20th, 2020.
Shai Hulud.