The box office this weekend is shaping up to be the kind of monster we expect from the summer. According to Variety, Hotel Transylvania 3: Summer Vacation is looking to take the weekend with an estimated $41 million opening opening. The animated kids movie always does well in the summer months at the domestic box office, and the Hotel Transylvania has always been a solid draw.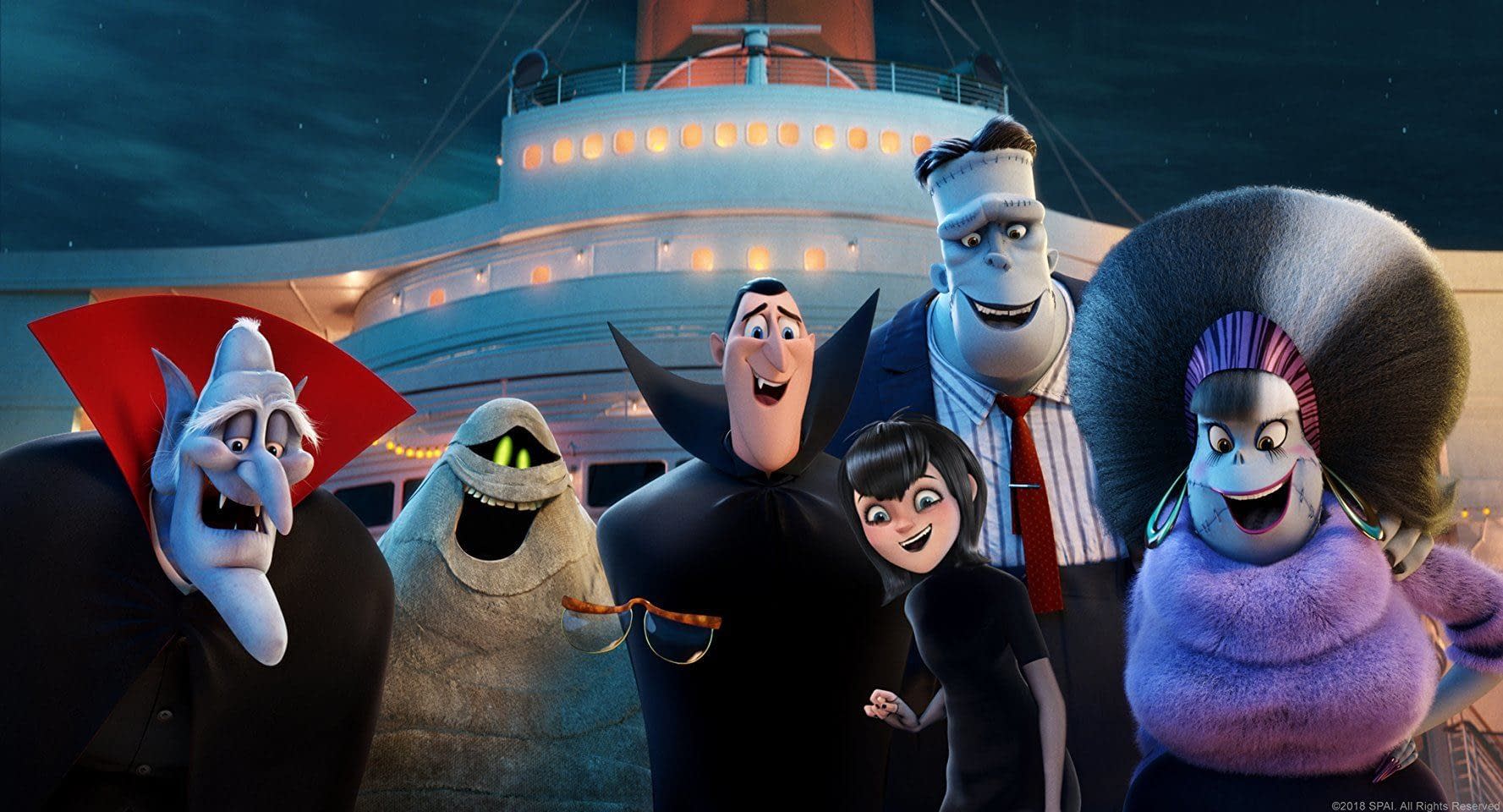 The series hasn't always been a critical smash; reviews tend to skew on the mid to low end of the line, but they've always pulled in respectable worldwide box office totals. The first one did over $300 million and the second pulled in over $400 million. This is also one of those series that tends to do well on home release and streaming because parents can turn it on for the kids. It isn't surprising that it got a third movie, and it's shaping up to do respectably at the box office just like the other two.
The other new release, Legendary Entertainment's Skyscraper starring Dwayne "The Rock" Johnson, is not looking to have that great of an opening weekend. The action movie is faring a bit worse than Hotel Transylvania 3 critically but is looking to only bring in $25 million its opening weekend and take third place. However, the domestic box office likely isn't going to worry the studio very much, since Skyscraper is focused very much on the Chinese box office — so much so that it's one of the few Western movie to get a Chinese release date in July despite the blackout that happens every year. Legendary could really use a hit too, even at the worldwide box office and not domestic, if we want to see more of the monster-verse or another entry in the Pacific Rim series.
Ant-Man and The Wasp is looking to take in $28 million in its second weekend. While in no way the juggernaut that Black Panther or Avengers: Infinity War was, the 20th Marvel movie is doing well at the box office considering how packed the release schedule currently is. As for the fourth place spot it'll once again come down to Incredibles 2 and Jurassic World: Fallen Kingdom.
Enjoyed this article? Share it!