Leonardo Dicaprio is Feuding With Brazilian President Jair Bolsonaro
Leonardo DiCaprio has found himself in a bizarre situation having to defend himself and his environmental efforts from Brazilian President Jair Bolsonaro. The "Trump of the Tropics" made unfounded claims on Friday that the Once Upon a Time…in Hollywood star is helping fund forrest fires destroying the Amazon rain forrest. Bolsonaro took to Facebook to speak to his supporters:
"This Leonardo DiCaprio's a cool guy, isn't he? Giving money for the Amazon to be torched."
He doubled down in a Facebook live video:
"Leonardo DiCaprio, dammit, you're collaborating with the burning of the Amazon," Bolsonaro said, saying the actor was part of an international "campaign against Brazil."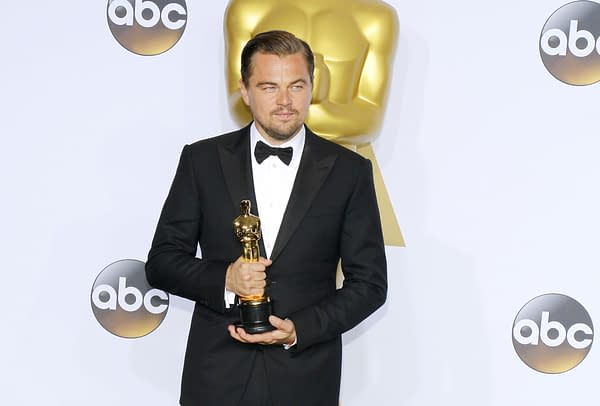 DiCaprio has responded to the President's claims on Instagram, releasing a statement denying the accusations.
At this time of crisis for the Amazon, I support the people of Brazil working to save their natural and cultural heritage. They are an amazing, moving and humbling example of the commitment and passion needed to save the environment. The future of these irreplaceable ecosystems is at stake and I am proud to stand with the groups protecting them. While worthy of support, we did not fund the organizations targeted. I remain committed to supporting the Brazilian indigenous communities, local governments, scientists, educators and general public who are working tirelessly to secure the Amazon for the future of all Brazilians.
This all stems from the arrest of four volunteer firefighters this week accused of setting fire to an area of the Amazon to try and allegedly raise awareness and donations for an unnamed international non-governmental organization that again, allegedly has ties to Leonardo DiCaprio. The four were released form custody on Thursday. Eduardo Bolsonaro, the leader's son, tweeted that the actor had "Donated $30,000 to the NGO that set fire to the Amazon" as well.
Dicaprio pledged $5 million to help fight the fires in the Amazon last year.
First seen on Deadline