"Zombieland: Double Tap" Director Talks Epic Cameos, Zombie Evolution
Zombieland: Double Tap director Ruben Fleischer is well aware of the mounting expectations for the sequel to the breakout hit 10 years ago promising to deliver a little something extra. Speaking with Syfy Wire, Fleischer mentioned new challenges the survivors will have to face.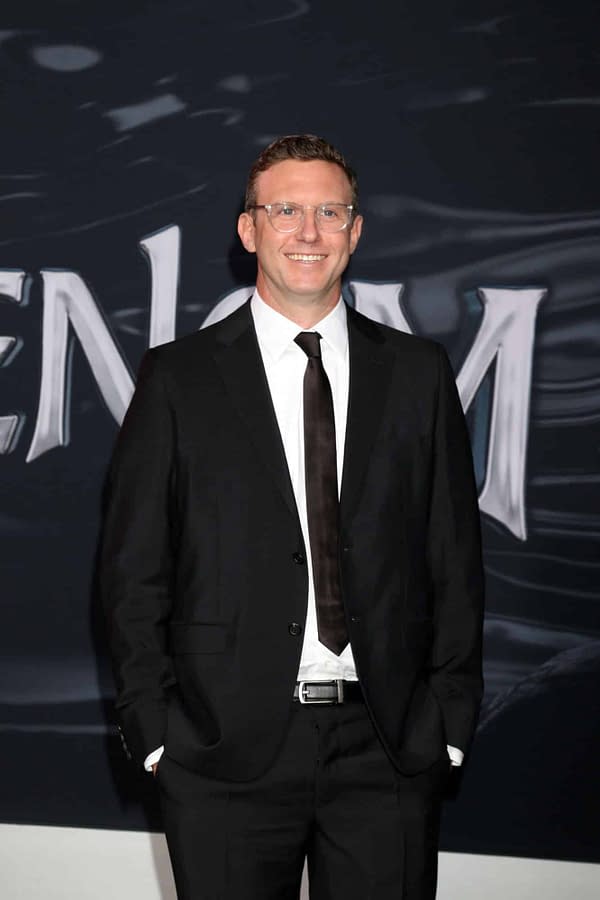 "There is an evolution of the zombies and they go in different directions. Each with their own kind of personality."
Given the video game-style of presentation in Zombieland, like racking up creative kills for "Zombie kill of the week" and Columbus' (Jesse Eisenberg) rules for survival, zombie evolution seems to evoke Left 4 Dead. Aside from the slumbering and sometimes running zombies from the first film, we can only imagine the extra capabilities they'll gain. Fleischer compared one of the new breeds of zombies to Arnold Schwarzenegger's "T-800" model from the Terminator franchise…so bulky, hard to take down behemoths? Will there also be jockeys, spitters, or boomers? There's certainly a giant sandbox of possibilities they can play with.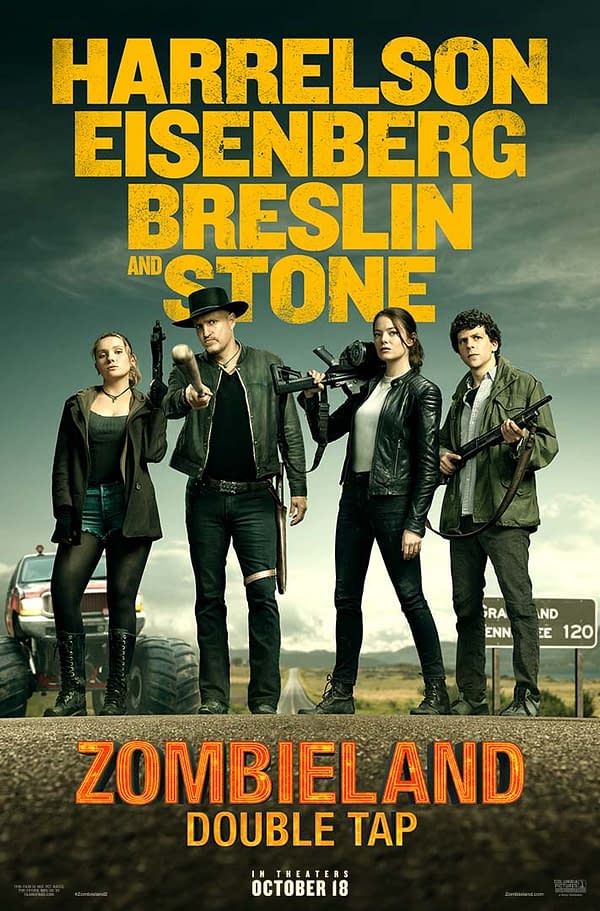 When it comes to epic cameos, Fleischer admitted it would be hard to top Bill Murray's from the first film, but offered a post-credit tease.
"I share that love of Bill Murray in the first one. I don't know how you could ever top that, but if someone were to stay to the finish of the film, perhaps they might see something a little special…"
Despite the fate of his "character" in Zombieland, Murray is slated to return and joining him is his Ghostbusters costar Dan Aykroyd. Short of Ryan Reynolds or a major cast member of The Walking Dead, there's hardly anyone out there who can impress in a cameo the way Murray has…well maybe the ghost of Burt Reynolds?
Written by Paul Wernick, Rhett Reese, and David Callaham, Zombieland: Double Tap stars Woody Harrelson, Jesse Eisenberg, Emma Stone, Abigail Breslin, Luke Wilson, Zoey Deutch, Rosario Dawson, and Thomas Middleditch.
The film comes to theaters on October 18th.