We don't know much about the state of the Marvel universe after Avengers 4 but we're starting to get some hints. James Gunn has confirmed that he is going to return for Guardians of the Galaxy Vol. 3 and that's one of the titles that will take place after Avengers 4. We also know that there will be a sequel to Spider-Man: Homcoming and in an interview with The Toronto Sun Kevin Feige spoke about how the Spider-Man sequel will deal with such huge events.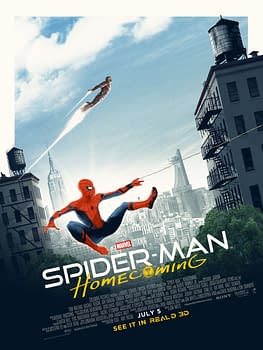 "We are looking at a five-movie storyline — Civil War, Homecoming, Avengers: Infinity War, untitled Avengers, Homecoming 2 — or whatever we end up calling it — as an amazing five-story journey for Peter Parker," Feige says. "In the way that the events of Civil War directly inform the opening of Homecoming and his state of mind as he goes back to high school, so too will the events of the next two Avengers movies as he continues with high school. This original 22-movie arc ends with the untitled Avengers in May of 2019 and then two months later it will be Peter and Spider-Man (on July 5, 2019) that usher us into the aftermath and how things proceed from there."
There have been rumors that the sequel to Spider-Man: Homecoming could take place right after the events of Avengers 4. It will be the first movie of phase four and the one that will kick off that next generation of Marvel movies. It makes sense that it would be the kid of the franchise, literally the next generation, as the MCU moves forward.
Summary: Following the events of Captain America: Civil War (2016), Peter Parker attempts to balance his life in high school with his career as the web-slinging superhero Spider-Man.
Spider-Man: Homecoming, directed by Jon Watts, stars Tom Holland, Robert Downey Jr., Marisa Tomei, Donald Glover, Zendaya, Tony Revolori, and Michael Keaton. Swing on down to your local theater and check it out on July 7th.
Enjoyed this article? Share it!