A few angry Hollywood voices spoke out against Magic City Films. The studio cast the late James Dean in the Vietnam War drama Finding Jack and they plan to recreate the 24-year old actor, who died in 1955, through CGI. Critics took to social media to express their outrage.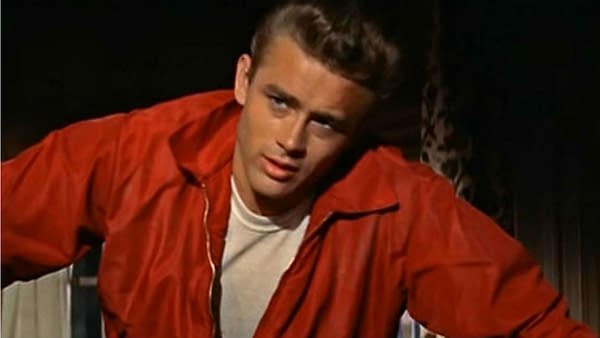 Starts with James Dean, Who's Next?
Knives Out star Chris Evans compared the ramifications of restoring the dead across other media when he facetiously evoked Pablo Picasso (d. 1973) and John Lennon (d. 1980) as part of the slippery slope.
I'm sure he'd be thrilled 🙄

This is awful.

Maybe we can get a computer to paint us a new Picasso. Or write a couple new John Lennon tunes.

The complete lack of understanding here is shameful. https://t.co/hkwXyTR4pu

— Chris Evans (@ChrisEvans) November 6, 2019
Actor Elijah Wood agreed, "NOPE. This shouldn't be a thing."
Zelda Williams, daughter of actor Robin Williams (d. 2014), chastised the exploitative nature of using the dead.
I have talked to friends about this for YEARS and no one ever believed me that the industry would stoop this low once tech got better. Publicity stunt or not, this is puppeteering the dead for their 'clout' alone and it sets such an awful precedent for the future of performance. https://t.co/elS1BrbDGv

— Zelda Williams (@zeldawilliams) November 6, 2019
Adapted by Maria Sova from the Gareth Crocker, directors Anton Ernst and Tati Golykh obtained the permission of the Dean family to use his likeness. Dean plays Rogan, a supporting role. Ernst spoke to The Hollywood Reporter about their search.
"[We] searched high and low for the perfect character to portray the role of Rogan."
Ernst added only Dean could capture the "extreme complex character arcs." A soundalike provides the voice. Michelle Buchman, who runs social media for Star Wars, referenced an annual James Dean Festival.
https://twitter.com/michelledeidre/status/1192145145648431105
Recreating Peter Cushing in Rogue One
Speaking of Star Wars, director Gareth Edwards made the conscious decision using CGI to recreate Peter Cushing in Rogue One (2016). Since Cushing died in 1994, Lucasfilm obtained permission from his estate to use his likeness. The film served as a prequel to 1977's A New Hope. Cushing played Grand Moff Tarken.
How soon they forget. Julie Ann Emery (Preacher) tweeted how the digital actor will be credited.
Yeah, that's not James Dean.
It's his face on a motion capture performance and an "anonymous" actor providing voice pattern and choices.

I'd like to know how it will be credited.
How the real actors will be paid.
And how little this team understands the acting craft https://t.co/MkIQHrB5Y0

— Julie Ann Emery (@julieannemery) November 6, 2019
IMDB credits Guy Henry as Tarkin in Rogue One. His physical presence provided the basis for Cushing. Magic City Films likely takes a similar approach. George Lucas recast Tarkin in 2005's Revenge of the Sith. Wayne Pygram had a non-speaking role during the film's final scene.
A Long-Time Practice
This is not the first time companies used deceased actors for commercial purposes. Gene Kelly (d. 1996) and Audrey Hepburn (d. 1993) helped sell for Volkswagen and Gap, respectively. Some placed contemporary celebrities with the past. For example, Elton John appeared in a 1991 Diet Coke commercial with silver screen legends Humphrey Bogart (d. 1957) and James Cagney (d. 1986), and musician Louis Armstrong (d. 1971). Bogart followed with a posthumous starring role on television. As the main character in the season six finale of the horror anthology, Tales from the Crypt in 1995 in "You, Murderer", he played a dead man narrating to the audience his story. Costarring are John Lithgow and Isabella Rosselini.
https://youtu.be/YnmkfP47-gI
Another Coca-Cola commercial featured musician Paula Abdul with Cary Grant (d. 1986), Groucho Marx (d. 1935), and Kelly.
Where was the outrage then? What was their reasoning? Because those companies not find lookalikes either? One can excuse social media not being around in the '90s. With Rogue One's release, a stink was hardly raised for Cushing's 2016 "reappearance." And the technology existed for some time. Advancements improved over the years, but it's far from being abused. Because permission was obtained through proper channels, the aforementioned companies were within their rights.
The practice of using dead celebrities for commercial purposes is nothing new. If there was a rise of use, then the detractors have a case. So far, nobody is abusing the technology. So don't worry. No dead celebrities will take living ones' jobs.
Enjoyed this article? Share it!