ABC Orders 'Card Sharks', 'Press Your Luck' Game Show Revivals
ABC is giving the next generation of game show fans a chance to Press Your Luck and prove themselves real Card Sharks and Press Your Luck, with network ordering revivals of the two shows with Fremantle taking producing duties. Production is expected to start this spring, with hosts and premiere dates still to be announced.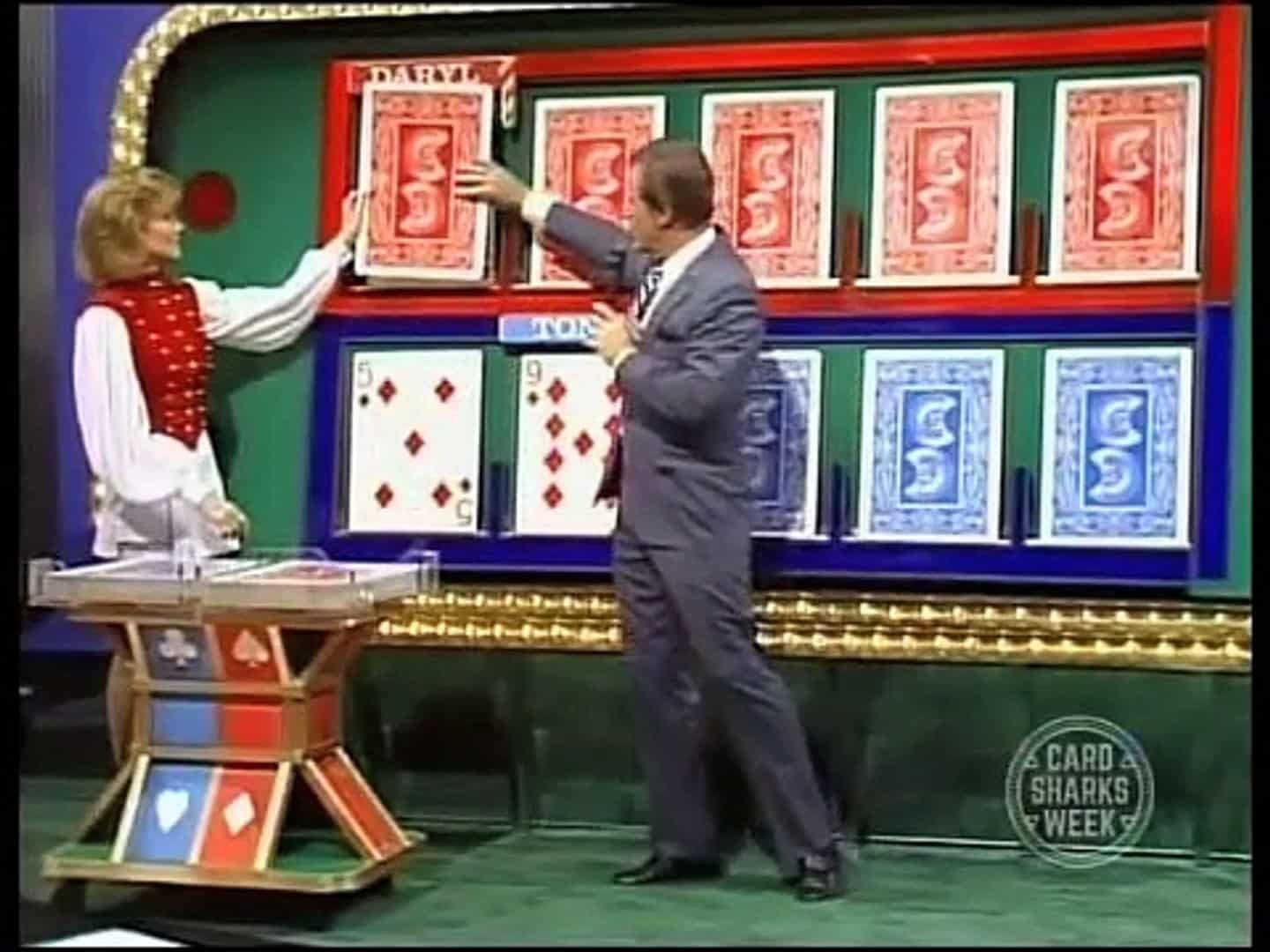 Created by Chester Feldman, Card Sharks features two contestants, one is typically the returning champion. They both play from an oversized deck of 52 playing cards and the game starts with the first five cards dealt for their row in a head-to-head elimination game. Each contestant has to decide on their turn if the card he/she have is worth keeping or draw the next card guessing if it's higher or lower. Each correct answer yields a mounting cash prize. On a wrong answer, the cards reset, money is lost and turn switches to the opponent. The winner gets to play in the grand prize winning deck.
The show premiered in 1978 with Jim Perry as host for NBC (1978-1981). The first revival had two versions for CBS (1986-1989) and syndication (1986-1987) with Bob Eubanks and Bill Rafferty as respective hosts. The second revival came in 2001 with Pat Bullard as host in syndication (2001-2002). Gene Wood (1978-1981, 1986-1989) and Gary Kroeger (2001-2001) provided announcing duties. Scott St. John will serve as showrunner and executive produce with Jack Martin and Fremantle's Jennifer Mullin.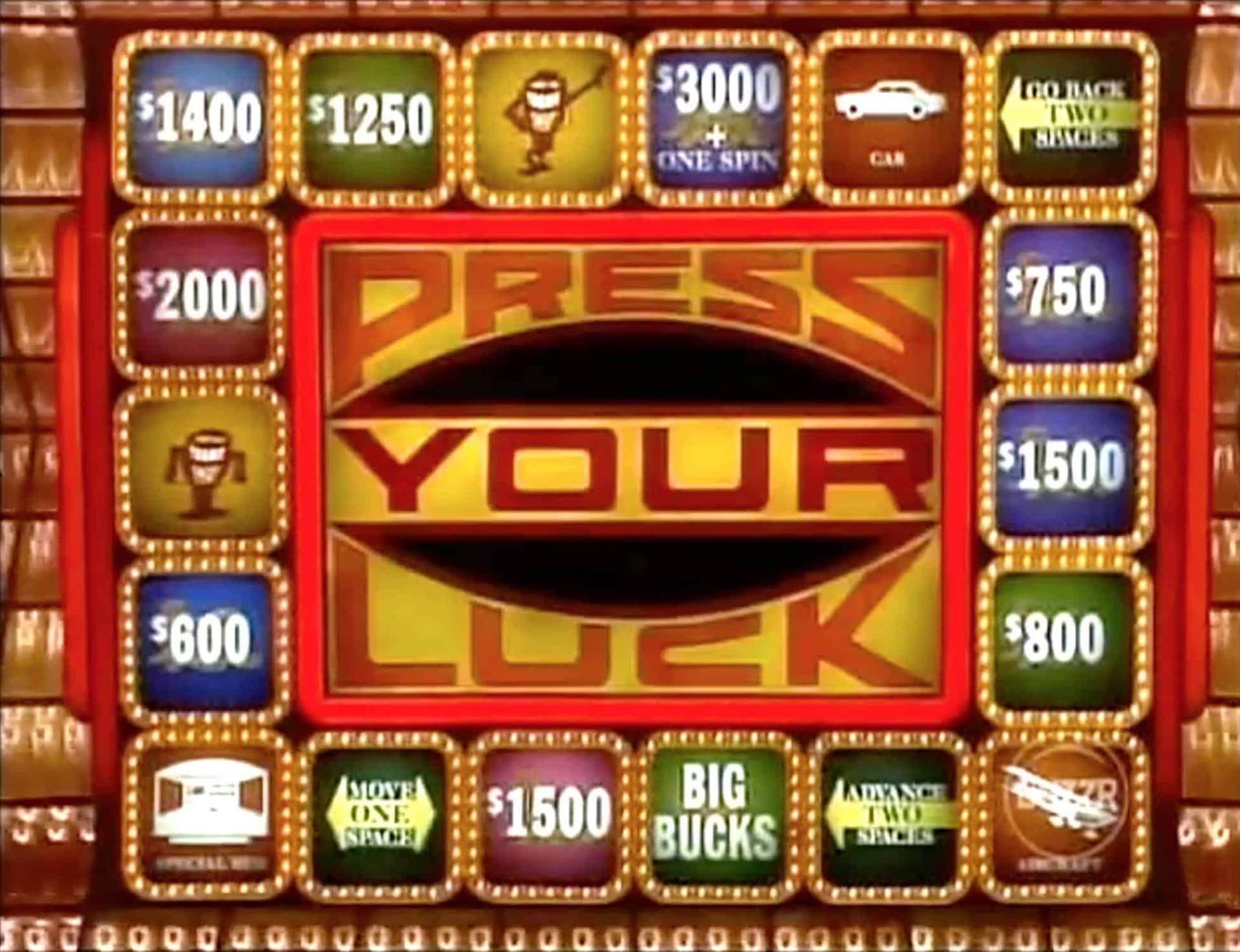 Created by Bill Carruthers and Jan McCormack, Press Your Luck blended a mix of trivia and timing. Three contestants, one is typically the returning champion, initially compete for spins answering a series of multiple choice questions. The first contestant who answers correctly receives three spins, while the other contestants can decide if they agree to possibly win one spin. If no one buzzes in, the choices are presented and decided with correct answers worth one spin. After the initial trivia round, play goes to the big board where tiles in a shape of a giant square change sequentially, while there's a randomizing selector that lights up on one tile at a time.
Contestants can land on prizes, money (sometimes with additional spins), directional tiles that either force the player to choose a tile or automatically in the case of a single direction, or a "whammy."
"Whammies" are animated creatures who take all the money you have in the current round. A person with three whammies is out of the game. A contestant who doesn't want to play further can defer his/her earned spins to the leading or second place contestant as passed spins, which must be played. Play resumes until all spins are expended. After the last trivia round, stakes are higher and prizes get bigger in the final board round. The highest earnings win.
The show initially aired on CBS from 1983-1986, hosted by Peter Tomarken announced by Rod Roddy. Game Show Network revived the show as Whammy! The All-New Press Your Luck with host Todd Newton and announcer Gary Kroeger and ran from 2002-2003. John Quinn will serve as showrunner for the ABC revival and executive produce with Mullin.
Card Sharks and Press Your Luck join ABC's other revived game shows: Match Game, $100,000 Pyramid, Celebrity Family Feud, and To Tell the Truth.