Agents of S.H.I.E.L.D. Season 7 Preview: Agent Sousa's Last Stand?
Before we get into a look at some preview images and the promo for this week's episode of Marvel's Agents of S.H.I.E.L.D., we have a bone to pick with ABC and an explanation of what you're about to see for "Out of the Past." As you're about to see, the episode is pretty much centered around the rise and "fall" of Agent Daniel Sousa (Enver Gjokaj) but what did the network give us? Four images of Coulson. Now, don't get us wrong: we think Clark Gregg's a handsome man, but he's not telling us a whole lot about what viewers should be expecting. So instead, some choice screencaps that we think gives a better sense of the time-twisty stuff to come: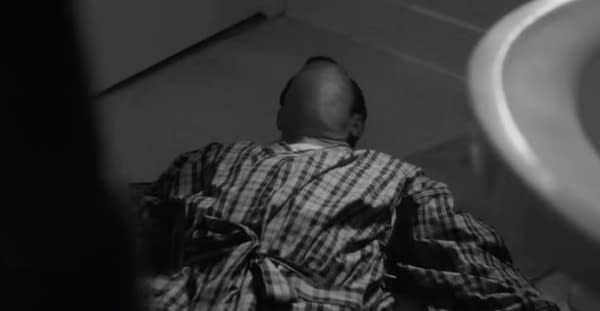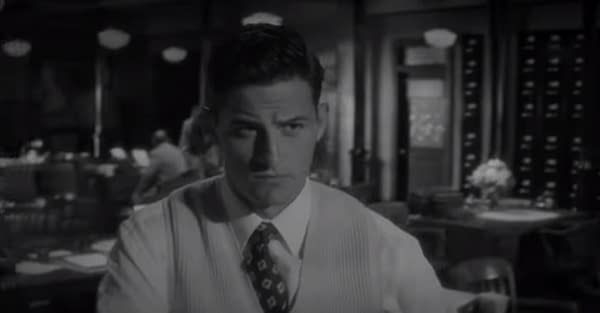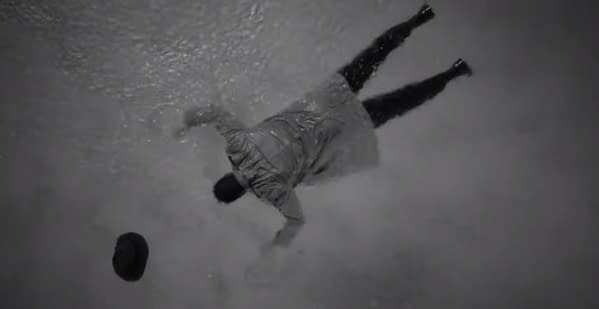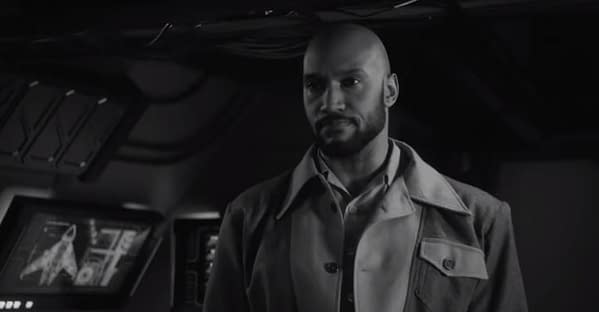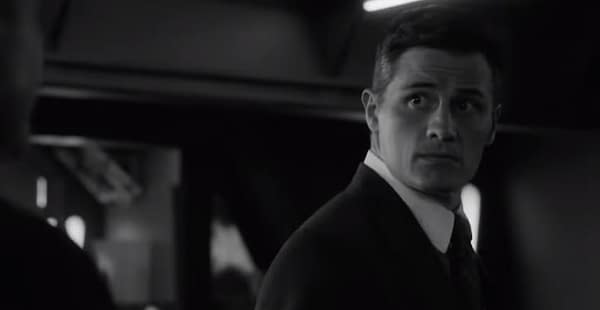 Marvel's Agents of S.H.I.E.L.D. season 7, episode 4 "Out of the Past": It was just another average morning on July 22, 1955, when Agent Phil Coulson realized the importance of that day in the S.H.I.E.L.D. history books. With a chip on his shoulder and a genre-bending glitch in his system, he'd set into motion a chain of events that would hopefully preserve the timeline as we know it and ensure those pesky chronicoms get the ending they deserve. What could go wrong? Joel Stoffer, Tobias Jelinek, Neal Bledsoe, Larry Clarke, and Enver Gjokaj guest-star. Directed by Garry A. Brown, and written by Mark Leitner.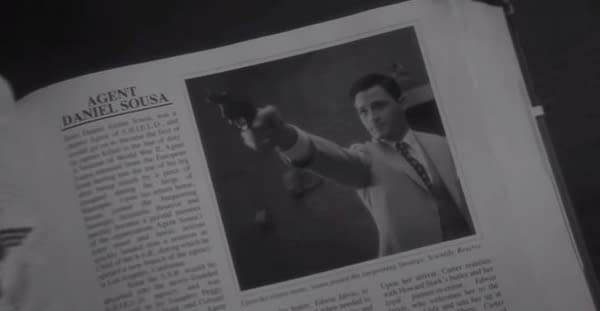 The ABC series stars Clark Gregg as Agent Phil Coulson, Ming-Na Wen as Agent Melinda May, Chloe Bennet as Daisy Johnson, Elizabeth Henstridge as Agent Jemma Simmons, Iain De Caestecker as Agent Leopold Fitz, Henry Simmons as Director Alphonso "Mack" MacKenzie, Natalia Cordova-Buckley as Elena "Yo-Yo" Rodriguez, and Jeff Ward as Deke Shaw. Enver Gjokaj, Joel Stoffer, Tobias Jelinek, Joe Reegan, Nora Zehetner, Greg Finley, Luke Baines, and Patton Oswalt guest star. Produced by ABC Studios and Marvel Television, the series was co-created by Joss Whedon, Jed Whedon, and Tancharoen, who also serve as executive producers alongside Jeffrey Bell and Jeph Loeb. ABC Studios is a part of Disney Television Studios, alongside Twentieth Century Fox Television and Fox 21 Television Studios.