Ryan Murphy Reveals AHS Season 8 Info: Set "18 Months From Today", Evan Peters as Hairstylist and More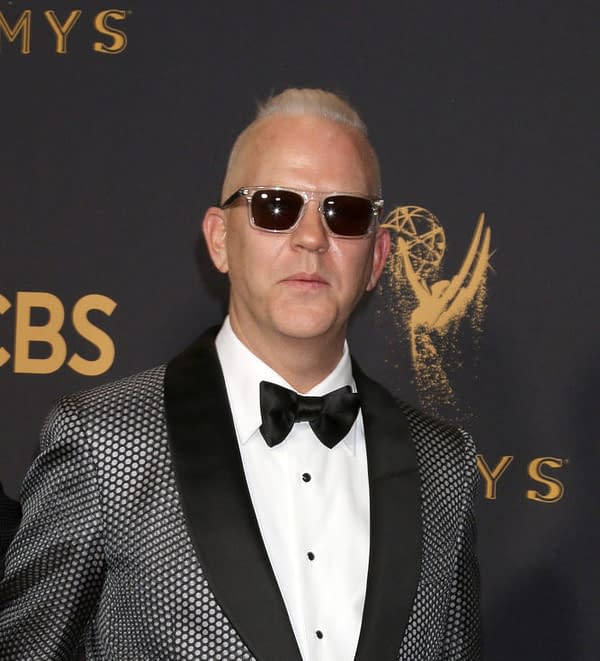 Ryan Murphy's annual "Teasing of the Upcoming American Horror Story Season" is now officially in full swing, with the series creator sharing some very interesting details on the show's upcoming eighth season. Speaking at the show's 'For Your Consideration' event for Emmy voters in Los Angeles on Friday, Murphy followed up on earlier news that Evan Peters, Sarah Paulson and Kathy Bates would be returning – along with new addition Joan Collins – with just enough teasing to get the wheels of speculation grinding:
● With filming expected to begin in mid-June ("We start shooting Season 8 around June 16."), American Horror Story's Season 8 (Murphy did not address the Radioactive title rumor) will be set "18 months from today."
● Murphy is looking to take the upcoming season back to the more fantasy-horror elements of previous seasons:
"It's heightened. It's not necessarily as real and grounded as the past season. We're sort of getting back to Asylum, and Coven. That's the tone of it."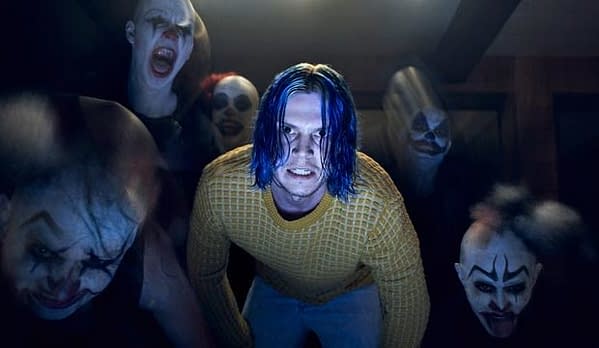 ● Peters will be playing a comedic hairstylist, which was revealed during a portion of the presentation when cast members from Cult were allowed to ask Murphy any question they had about the upcoming season (except if they were going to be in it). Peters asked if there would be wigs worn during Season 8, which led to this response from Murphy:
"I'll tell you something about you, because I see how this is going. The funny thing is, we shot Cult and it was very taxing on Evan, and around Thanksgiving, I was talking to Evan and he said, 'You know this show is so hard, it's so difficult to do'. So your part this year is a comedic part, you are comedic and you play a hairstylist."
● Collins will play Peters' grandmother, another revelation from Murphy's onstage Q&A. Cult's Leslie Grossman wondered if Peters would get to work his on-screen styling skills on Collins' hair: "Joan Collins? Yes. She plays Evan's grandmother."
● Adina Porter asked about minority casting for the upcoming season, which Murphy confirmed: "I will tell you that three of our leads are indeed minorities."
● As for any updates on the rumor of Anjelica Huston joining the cast, Murphy said, "(We're) talking. I love her."
● Even with numerous projects in play through Fox and now Netflix, Murphy wanted to remind us that American Horror Story is still a project he holds dear:
"One of the great joys of my life is doing this show. I love this show so much. This great group of actors who come together and get to know each other, and trust each other, and go to places…I just love the ability to reach out to people who I love, love, love, and say, 'Hey would you like to come play in our sandbox?'"