While it would be sooooooooo easy to start screaming about "The Monday Night Wars II!" and things like that, we're going to take a "slow-n-easy" approach and appreciate that in 2019, we're back to having two professional wrestling organizations on the television national stage again (I know that line's gonna cause some problems…).
As part of its 2019 May Upfronts presentation, WarnerMedia announced Wednesday morning that it's tag-teaming with All Elite Wrestling (AEW) to begin airing weekly matches on TNT in prime-time later in 2019, as well as streaming them through WarnerMedia's B/R Live and on pay-per-view. Founded by President/CEO Tony Khan, AEW is headlined by members of The Elite – wrestlers The Young Bucks (Matt & Nick Jackson), Cody and Brandi Rhodes, Kenny Omega, and Adam "Hangman" Page – as well as a roster that includes wrestling hall-of-famer Chris Jericho. Omega, Cody and The Young Bucks also serve as executive vice presidents of the company in addition to being in-ring talent, and Brandi Rhodes also serves as AEW's Chief Brand Officer.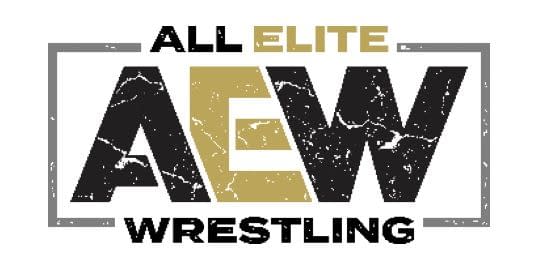 "All Elite Wrestling is a talent-forward, fan-first league whose inclusive approach to creating high-quality athletic wrestling competitions is already making waves with fans and attracting top-tier wrestlers," said Michael Quigley, executive vice president, commercial operations, content strategy and monetization at TBS and TNT. "It is high-adrenaline, gripping entertainment and we can't wait to bring it to fans everywhere with this game-changing new business."

– Michael Quigley, EVP, Commercial Operations, Content Strategy and Monetization, TBS/TNT
In WarnerMedia and AEW's joint press release, the two companies made the case as to what will make the new wrestling promotion different from others (*cough*cough*WWE*cough*cough*) – beginning with the promise of "less scripted, soapy drama" and a stronger emphasis on the wrestling action. AEW also promises that wrestler will be able to "explore their characters and highlight their athletic abilities" – but what might prove the most interesting part of their plan (good or bad) is their promised use of analytics to enhance the product for the fans:
"AEW will raise the stakes for its matches and deepen fan engagement by tracking each competitor's wins and losses as the wrestlers pursue championships, analyzing their moves, assessing damage to their opponents, and providing insights into their winning streaks."
We're back in the wrestling business! #AEW @AEWrestling pic.twitter.com/1DVRLRdQgd

— TNT Drama (@tntdrama) May 15, 2019
"Wrestling fans have wanted – and needed – something different, authentic and better for far too long. AEW is answering the call. AEW is about more than wrestling. It's about a movement fueled by wrestling fans who have been underserved and perhaps even disappointed by what the industry has produced in recent years. AEW is rising to the occasion with DOUBLE OR NOTHING and today taking it a step further by partnering with WarnerMedia, which is committed as we are to making wrestling fans the one and only priority. With WarnerMedia, AEW is poised globally to redefine wrestling as we know it today."

– Tony Khan, President/CEO, AEW
Other notes:
● B/R Live will be the exclusive digital streaming partner in the U.S. for AEW's inaugural event Double or Nothing, set for Saturday, May 25, at the MGM Grand Garden Arena in Las Vegas.
● Hour-long live pre-show special "The Buy-In" will stream on WarnerMedia and AEW's social channels.
So what?!?!? No C.M. Punk?!?!?
Enjoyed this article? Share it!