Sounds like Game of Thrones' Ser Bronn (Jerome Flynn) is heading to another notable fantasy book series-turned tv show, as he's reportedly been cast in Amazon Studio's The Dark Tower (which will have NOTHING TO DO with the Idris Elba 2017 film).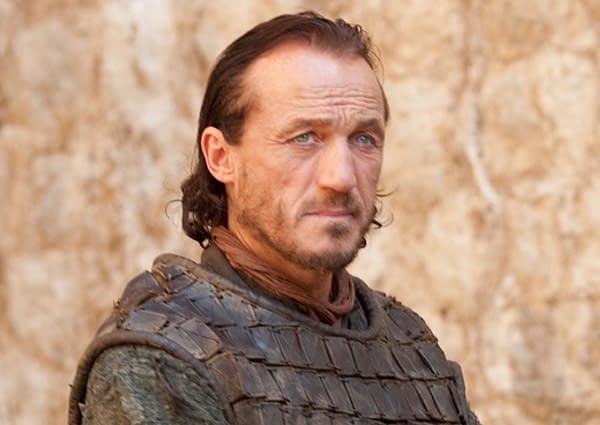 In a recent chat with the UK's Mirror, Flynn revealed he'd been cast in the series as a cowboy.
"I've always said I'd like to play a cowboy – and now one has come along. I'm excited for that."
UPDATE- Flynn said recently during a visit to an Italian comic con that he would be playing character Stephen Deschain.
"I'm not the main character, but I play the father. They asked me what I wanted to be and I thought I had a cowboy inside me, and this is very close. They made a film that is not good, but I have positive feelings about this project."
Last we heard about Amazon Studios' upcoming tv series adaptation of Stephen King's The Dark Tower, it was some casting news. Sam Strike (Nightflyers, Mindhunter) will be playing the Gunslinger, Roland Deschain. Jasper Pääkkönen (BlacKkKlansman) will play the Man in Black.
The Walking Dead's Glen Mazzara will be serving as showrunner and executive producer on the project, which was previously described by Deadline as a more faithful retelling of the book, focusing primarily on Roland's origin story. This would more than likely mean a tale about how he got his guns, his first meeting the Man in Black, and his becoming a Gunslinger.
We will of course let you know what else we hear about the series.
Enjoyed this article? Share it!