Erika Takeuchi has a pretty interesting job; she's the Head of Global Integrated Marketing for Amazon's Fire TV. And she had a pretty interesting thing to say on today's Fire TV blog post about a new feature for the streaming service: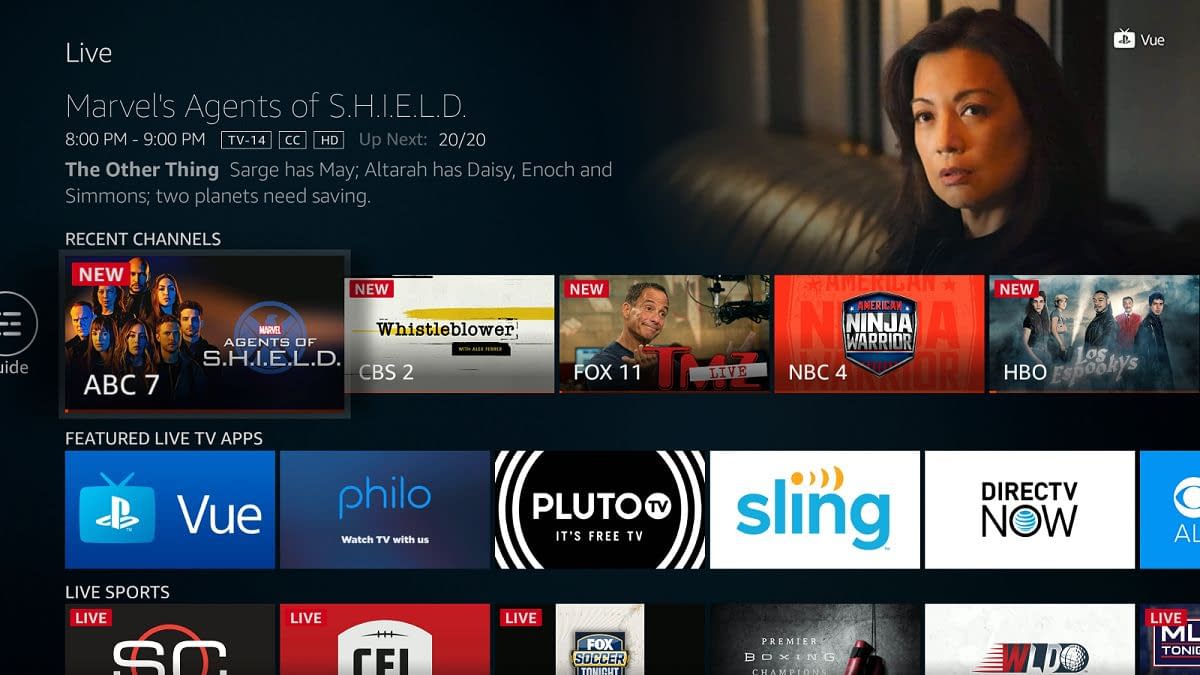 With Women's World Cup and MLB season in full swing, and Wimbledon right around the corner, there is a lot of great TV on for sports fans. I'm personally a huge tennis fan, and I've noticed that as more and more apps and services have launched, it has become more difficult to see what's on live right now. Last night, I was rifling around and found there was tennis streaming live on PlayStation Vue, Prime Video, and Tennis TV, and my head was spinning as a major wave of FOMO set in.

Does this sound familiar? If so, I've got exciting news to share with you. We have created a single destination on your Fire TV on the 'Live' tab, which brings together your live sports, news, and channels from select OTT services, streaming apps (e.g. PlayStation Vue), paid subscriptions, and over-the-air antennas into one consolidated view. You'll find the new 'Live' tab right next to 'Home' in the main navigation menu, and this new experience is available across all Fire TV devices and Fire TV Edition smart TVs.
The new Fire TV "Live" tab was designed to work with existing internet-based content services, like Pluto TV and Red Bull TV. Both services provide live content, or any number of streaming services that have integrated live programming. You can even see the live programming that's available if your smart TV has an integrated antenna for traditional terrestrial television broadcasts.
The new "Live" feature will keep track of shows you've watched recently, as well as your most viewed channels. There will also be a "Live Sports" tab, so you'll never have to worry about missing out on your favorite team's games when you're browsing the TV lineup. There will also be a "Breaking News" tab.
The new "Live" tab is being rolled out over the next week to all Fire TV customers in the United States.
Enjoyed this article? Share it!