'American Horror Story': Emmys Exorcises 'Apocalypse,' 2 More From "Limited Series" Consideration
Even "The Antichrist" Michael Langdon (Cody Fern) couldn't accomplish what the Television Academy just did…
DESTROY THE COVEN!
Okay… wow! That was a little over the top. Everyone is fine. No one got hurt. Well, one thing got hurt…
That "one thing" is the run Ryan Murphy and Brad Falchuk's American Horror Story has enjoyed being nominated in the category of "Outstanding Limited Series": after seven years, FX's horror anthology has been reclassified for eligibility in the "Outstanding Drama" categories. In addition, USA's The Sinner and Netflix's American Vandal have also been reclassified to compete in their respective traditional series categories – The Sinner in drama, and American Vandal in comedy.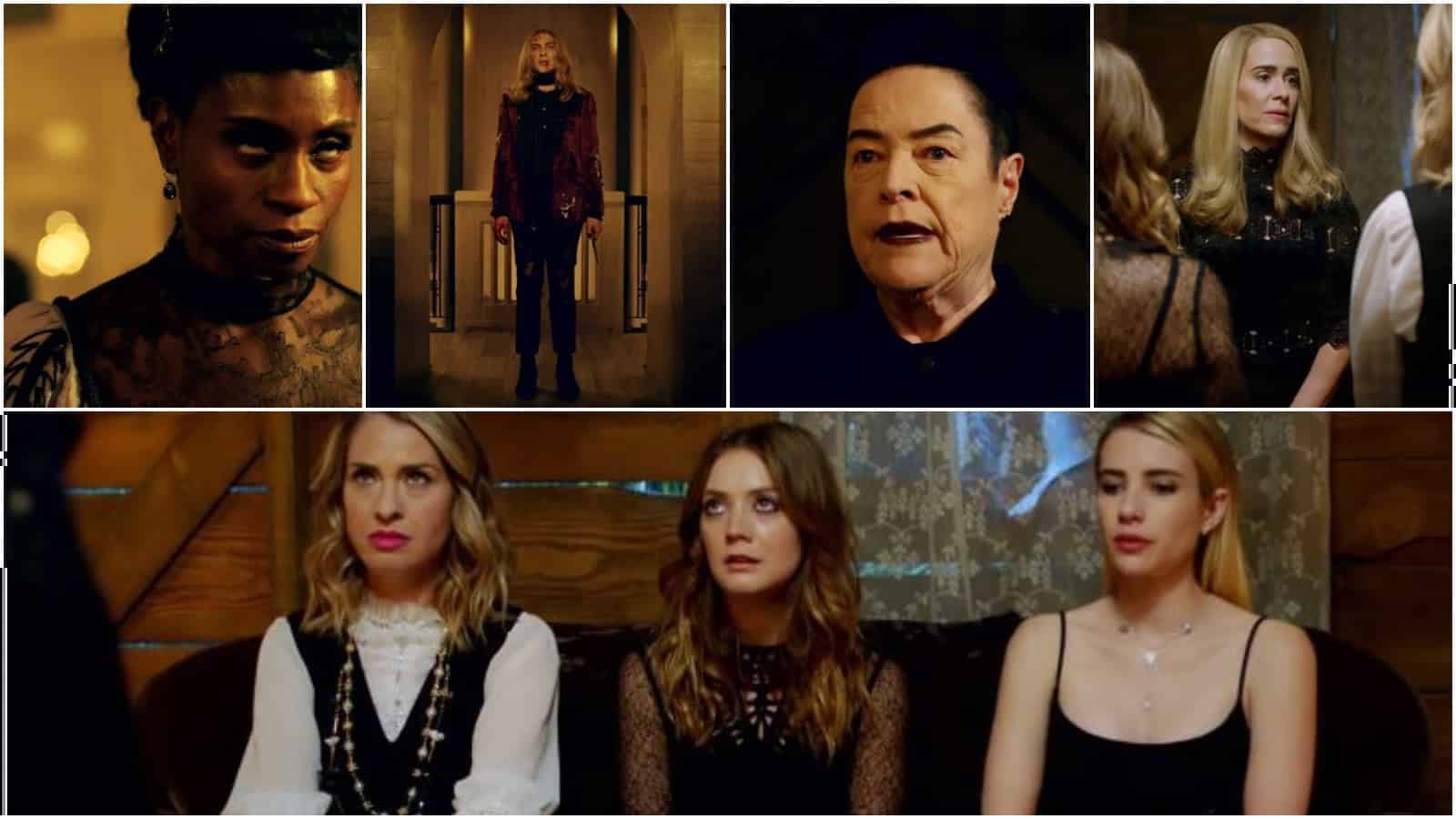 As defined by the Television Academy, a "limited series" is "a program with two (2) or more episodes with a total running time of at least 150 program minutes that tells a complete, non-recurring story, and does not have an on-going storyline and/or main characters in subsequent seasons."
The decision (which cannot be appealed) to reclassify the three series was made by the Television Academy "due to continuing story threads, characters and actors reprising those same character roles from previous seasons."
https://www.youtube.com/watch?v=xKrpgJTS-Vg
● American Horror Story: Apocalypse was pretty much a sequel to Murder House and Coven, so pretty tough to sustain that whole "does not have an on-going storyline" – especially when you put out a video recapping Murder House to get viewers up-to-speed.
● While The Sinner thought that a brand new crime would be enough to distract the Television Academy from the fact that it kept the same protagonist: Bill Pullman's Detective Harry Ambrose.
● Similar situation with American Vandal: while the second season told a different story, it brought back two key characters: Tyler Alvarez's Peter Maldonado and Griffin Gluck's Sam Ecklund.
On the bright side? The Television Academy's decision "is effective for the 71st Emmy Awards competition only," with each series eligible for reconsideration next year – if they meet the requirements to compete once again as a limited series.