"American Horror Story" Update: "AHS: 1984" Filming Underway? Billy Eicher Not Returning
Our professional obsession with uber-creative genius Ryan Murphy (Glee, Pose, 9-1-1, Feud, and a billion more) and our love for 80's horror/slasher film, it's no surprise why we're excited for FX's AHS: 1984 – almost as much as we were for American Horror Story: Apocalypse. Executive producer Tim Minear threw more gasoline on our car fire of excitement, having this to say about the upcoming season of Murphy and Brad Falchuk's horror anthology series American Horror Story:
"I think it's awesome. I think it's gonna be really scary but a lot of fun, like it always is. And that if you have a taste for '80s horror, you're in for a treat."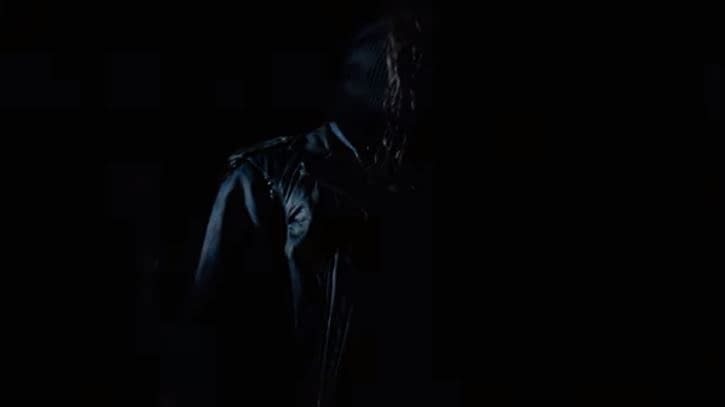 So now that we know the theme, the next stage in the speculation game begins: who from Murphy's acting entourage will return for the next go-around (after that, speculation over how it all fits into the overall "Murphy-verse"). This go around, we have the fine folks at verified Twitter fan account AHS France posting a screen shot earlier this month of Olympic freestyle skier Gus Kenworthy signaling production/filming on the series was currently underway (Google Translate translation below). The Olympic silver medalist is set to play a returning Emma Roberts' boyfriend for the series' ninth season.
Gus Kenworthy teasant the start of filming preparation for 'AHS: 1984' starting this month # AHS # AHS1984
In a bit of disappointing clean-up news that we missed, it appears Billy Eichner (Billy on the Street) won't be a part of the slasher-film homage season (if that's the real theme) – with Eichner confirming the news in response to a compliment on Twitter:
Previously, we reported that American Horror Story: Apocalypse resident "Supreme" Billie Lourd seemingly confirmed her involvement in the series' next go-around; then Cody Fern (American Horror Story: Apocalypse's Michael Langdon) said he would be interested in being involved with AHS: 1984. While Sarah Paulson (star of Murphy's upcoming Netflix series Ratched) hasn't confirmed if she will be back, she has expressed interested in directing future episodes of American Horror Story – which does still leave AHS: 1984 in play. In April, Paulson didn't appear to be involved in the early stages of the season's production/development: "All I can say is I know the least about this season upcoming that I've known about any season."
Here's What We Know About 'AHS: 1984' So Far…
For the ninth cycle of Murphy and Falchuk's American Horror Story, the horror anthology is going back to the days of parachute pants, thin leather ties, Frankie telling us to relax… and slasher films. Last month, Murphy posted to social media a teaser video for the upcoming season's theme: AHS 1984 (expected to return to FX this fall) – and now we have the official teaser from the upcoming season: "The Woods":
In the teaser above, we see a disturbing nod to the "killer-in-the-woods" theme prevalent in many horror movies of the time – interesting fact: while many think of Friday the 13th as the film that started it all, the theme actually began well before the original film's 1980 premiere. Of particular interest is the year 1984, which saw the release of such genre classics as A Nightmare on Elm Street, Children of the Corn, and Friday the 13th: The Final Chapter (okay… "camp classic").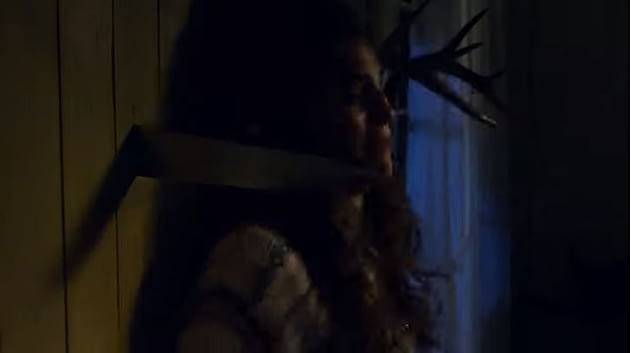 FX's American Horror Story season 9 (AHS: 1984) is set to premiere this fall.