Posted in: TV | Tagged: arrested development, bobs burgers, January 6th, jay johnston, modern family, mr. show, trump
---
Arrested Development, Bob's Burgers Actor Charged in Jan. 6th Riot
The DOJ arrested & charged Jay Johnston (Arrested Development, Bob's Burgers) for alleged involvement in the Jan. 6th U.S. Capitol riot.
---
Back in December 2021, The Daily Beast reported that FOX's Bob's Burgers had parted ways with Jay Johnston (Arrested Development, Mr. Show, Modern Family), who voiced Jimmy Pesto Sr., Bob's restaurant-owning, across-the-street rival. But it was the reason that drew a ton of headlines at the time, with the long-running animated series making the move over Johnston's alleged action on January 6th – when a large number of Donald Trump supporters attempted to stop the counting of the votes in to 2020 U.S. POTUS election (more on that in a minute). Now, close to 1-1/2 years later, Johnston has been arrested in California and charged by the Department of Justice with felony obstruction of officers during civil disorder and a number of misdemeanor offenses (check out the court documents here).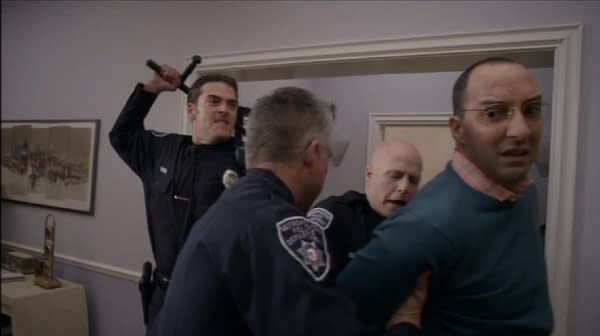 Back in March 2021, Johnston's name first surfaced as being directly connected to others who looked to overthrow the government because of the 2020 election results when folks online noticed the striking similarity between the actor and both a poster the FBI released as well as a video of the riots near the Capitol steps. In the clip, "Suspect #247" is seen photographing rioters as they made their way into the Capitol:
Some of Johnston's previous co-stars took to Twitter to offer their views on Johnston and his connections to Trump in tweets that have since been taken down. Some of those include his Harmontown co-stars Cassandra Church ("I'm no detective, but I do know Jay. He said he was there. And that's him in the picture. So…") and Spencer Crittenden (tweeting that Johnston was "also a craven Trump supporter and was there at the time"); as well as actor/writer Tim Heidecker (Bob's Burgers guest star), who tweeted at one point that he had "fully confirmed through reliable sources" that Johnston was the individual in the FBI image and video (before removing the tweet, and adding that it "shouldn't be used as some kind of official source of information or verification").
In March 2021, an attorney representing the actor reached out to the FBI's National Threat Operations Center – confirmed by the FBI. During the investigation, three of Johnston's current or former associates confirmed that it was the actor in the FBI images released, with one individual reportedly also providing a message that has Johnston acknowledging being at the Capitol during the attack.
---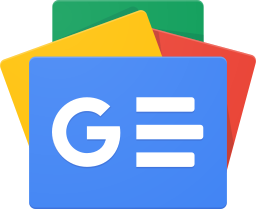 Stay up-to-date and support the site by following Bleeding Cool on Google News today!