The CW has released a synopsis and photos for the 19th episode of Arrow season 6, called 'The Dragon'. The title comes from the Ricardo Diaz (Kirk Acevedo), and it's probably safe to assume that we'll finally be let in on some of his backstory.
The images below show us a new character named Eric Cartier (Ashton Holmes) who is meeting with Diaz on behalf of the Quadrant. But things don't seem to go very well for Mr. Cartier, as the photos further on show him tied to a chair and Diaz threatening him with a knife. The most interesting thing to come out of the photos may be our first look at Black Siren (Katie Cassidy) with her hair darker and cut into a bob. Is this a sign that she's given up on pretending to be the Earth-1 Laurel Lance?
The Dragon (Ep# 619)

DIAZ SETS HIS SIGHTS ON THE QUADRANT — Looking to expand his empire, Diaz (guest star Kirk Acevedo) and Laurel (Katie Cassidy) meet with The Quadrant, a coalition of mafia families who run national organized crime. Meanwhile, after Oliver's (Stephen Amell) recent decision, Felicity (Emily Bett Rickards) and Curtis (Echo Kellum) double their efforts on building Helix Dynamics. Gordon Verheul directed the episode written by Spiro Skentzos & Elizabeth Kim (#619). Original airdate 4/19/2018.
Arrow airs Thursdays at 9 p.m. ET on the CW. 'The Dragon' will air on April 19th, a week from tomorrow.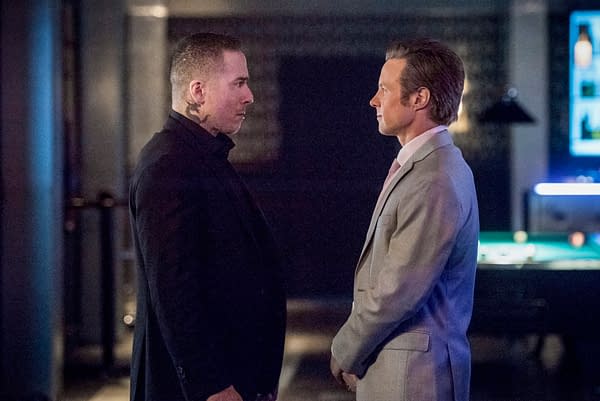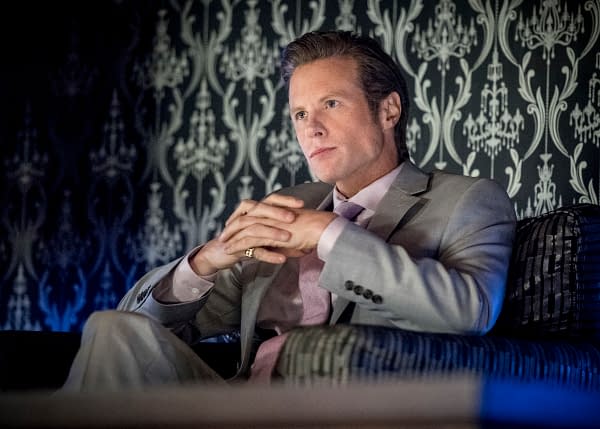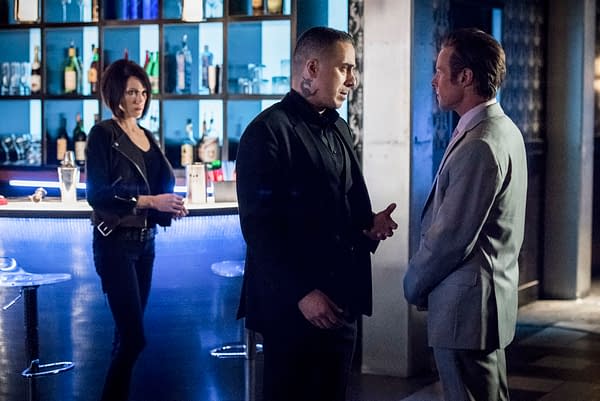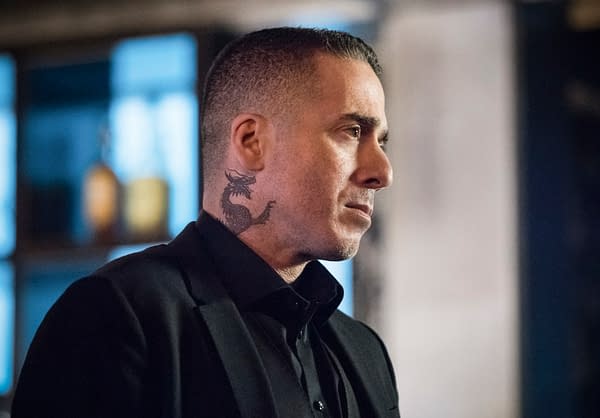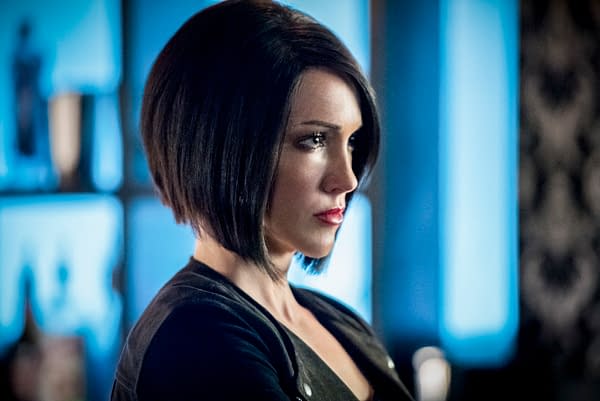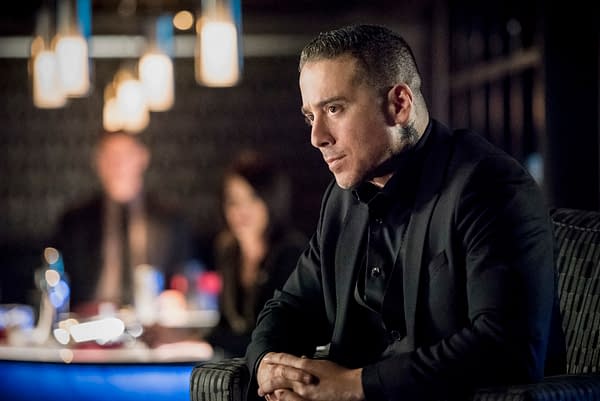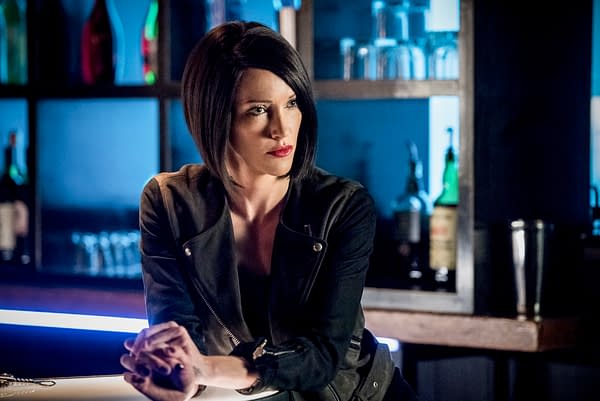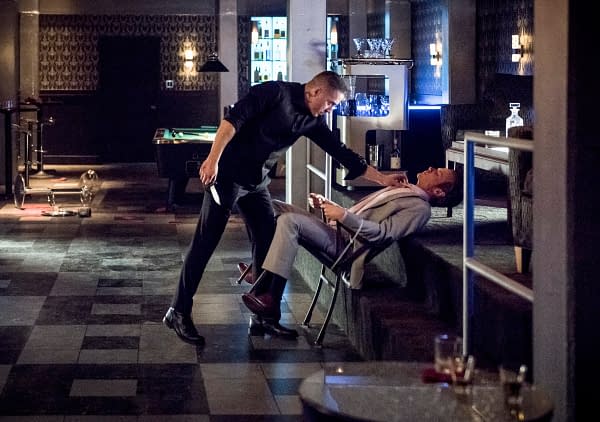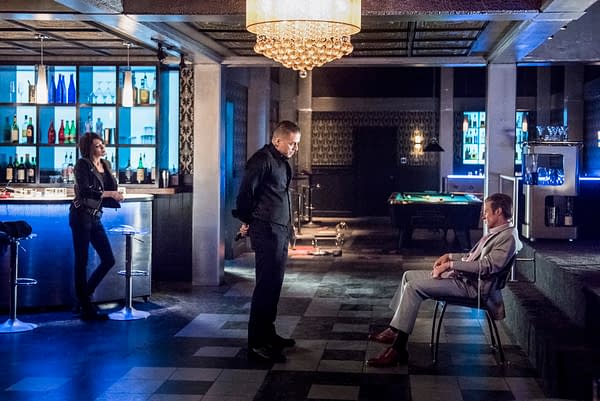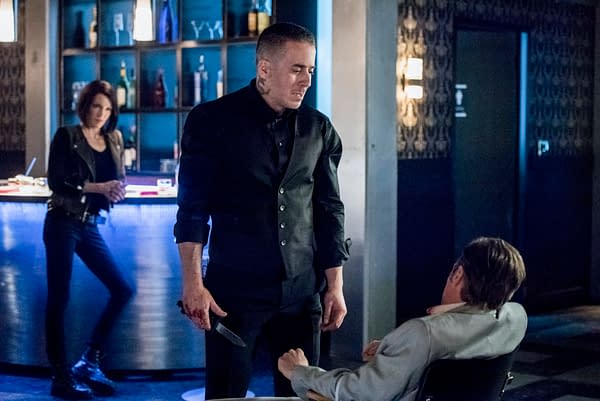 Enjoyed this article? Share it!