'Arthur': Alabama Public Television No-Shows Season Premiere's Same-Sex Wedding; Refuses to Air Episode
It seems the same-sex wedding between third-grade teacher Mr. Ratburn and chocolate store owner Patrick that kicked off PBS Kids' 22nd season of animated series Arthur was a little too much for the state of Alabama to bear. Alabama Public Television (APT) refused to air season premiere "Mr. Ratburn and the Special Someone" over issues with "content" after viewing the episode, running a rerun in its place. This isn't the first time the APT has had issue with the series: in 2005, an episode that featured a character with two mothers was also pulled from airing.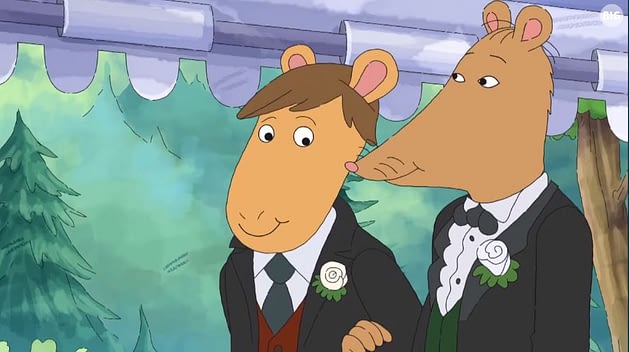 In a statement released to AL.com, APT Director of Programming Mike McKenzie cites a "violation of trust" argument and a claim of "in loco parentis" to the parents of the state to explain the decision:
"Parents have trusted Alabama Public Television for more than 50 years to provide children's programs that entertain, educate and inspire. More importantly — although we strongly encourage parents to watch television with their children and talk about what they have learned afterwards — parents trust that their children can watch APT without their supervision. We also know that children who are younger than the 'target' audience for Arthur also watch the program.

The vast majority of parents will not have heard about the content, whether they agree with it or not. Because of this, we felt it would be a violation of trust to broadcast the episode."

– Mike McKenzie, Director of Programming, APT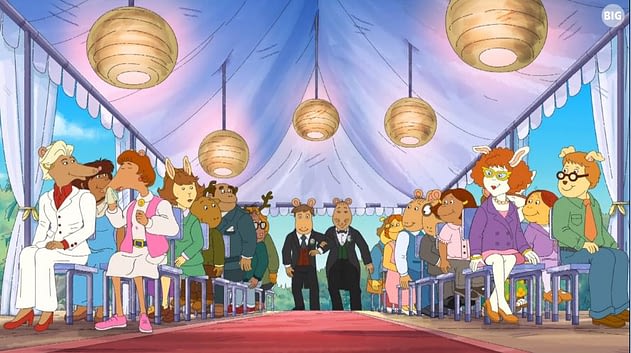 In response, GLAAD has begun formulating a formal and social media action response to the decision, and issued the following statement:
"With LGBTQ visibility at an all-time high on television, including in the Kids and Family Programming genre, this attack to censor content is not only mean-spirited, it's a losing battle. The uptick of LGBTQ characters and stories on kids TV shows has been met with praise from families of all kinds, and media need to put context to the extremely fringe anti-LGBTQ organizations and individuals who speak out against any inclusion. TV worlds often reflect our actual world and today that includes LGBTQ parents and families. LGBTQ parents and their children deserve to see themselves reflected in media and if leadership of this public broadcasting station cannot serve the interests of the entire public, it's time to find someone who can."

– Sarah Kate Ellis, President/CEO, GLAAD
In the season premiere "Mr. Ratburn and the Special Someone," Arthur and his classmates find out that Mr. Ratburn is getting married. After overhearing a conversation between him and (who they assume is his fiance) overbearing Patty (special guest Jane Lynch), they fear that she will make him a stricter teacher. To combat this, the kids try to intervene by giving Patty an embarrassing video of Mr. Ratburn. When that fails, they attempt to set him up with the school librarian instead… to no avail.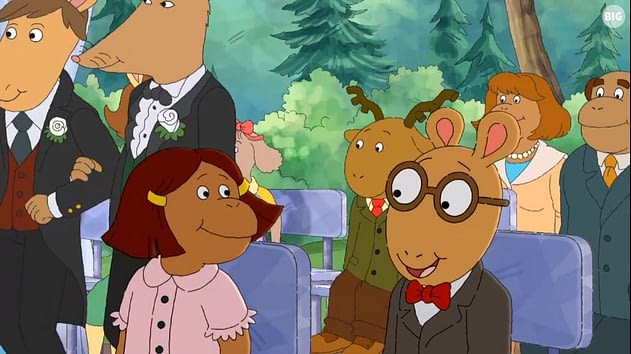 It's not until they are all at the wedding that they realize their mistake: Patty is Mr. Ratburn's older sister, and he is really marrying Patrick: an aardvark and owner of the local artisan chocolate shop. Arthus and his "crew" are left feeling both relieved about their teacher situation and thrilled their teacher is happy.