Big Mouth, Central Park: Slate, Bell Step Down for Fair Representation
As national attention, conversation, and debate continue to grow over systemic racism and unequal representation in the media, a number of shows (Little Britain, 30 Rock, Scrubs, for example) are either choosing to have potentially racially insensitive episodes pulled or the work's being done for them by the studio or service. In the past twenty-four hours, the conversation has turned toward the issue of animation representation, with Kristen Bell (The Good Place) and Jenny Slate (Muppet Babies) choosing to step down from their respective Central Park and Big Mouth roles so that those characters can be voiced by a Black voice actor.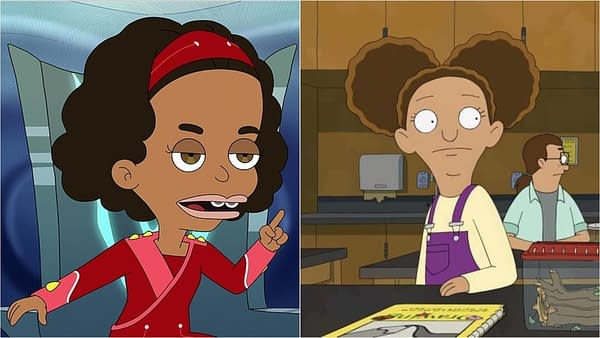 For the Apple TV+ animated series, that new voice could be heard as soon as the upcoming second season. With season 2 recorded but animation work still underway, Molly (Bell) will see her role recast and dialogue re-recorded. The wait will be a bit longer when it comes to Big Mouth: the fourth season has wrapped and ready for a fall premiere, with Slate voicing Missy. Renewed through the sixth season, a new voice actor will be in place for the fifth season and moving forward.
Central Park co-creators Loren Bouchard (Bob's Burgers), Nora Smith, and Josh Gad, as well as Halsted Sullivan, Sanjay Shah, and Bell, had this to say about the actor's decision to step down from a casting decision that she believes showed "a lack of awareness of my pervasive privilege" and undermined "the specificity of the mixed race and Black American experience":
Big Mouth creators Nick Kroll, Andrew Goldberg, Mark Levin, and Jennifer Flackett issued the following statement in support of Slate's decision, followed by Slate's post explaining how stepping down from the series was a first step in "uncovering the racism in my actions":