When Black Mirror: Bandersnatch was unleashed upon Netflix before the new year to praise and social media buzz for its "Choose Your Own Adventure"-style, one would expect actor Will Poulter to be enjoying the perks that come with starring in the ground-breaking project from Charlie Brooker. But leave it to Twitter trolls to always find ways to beat people down on social media in a sad, desperate, pathetic attempt to give their lives some semblence of meaning before they shuffle off this mortal coil.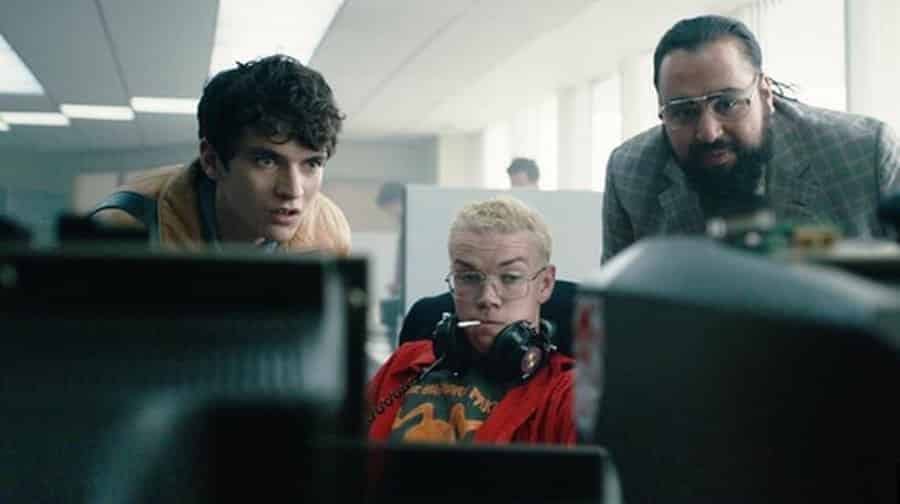 Poulter took to Twitter on Wednesday to announce that he was taking a "step back, of sorts" from the service to focus on his "mental health," presumably in light of negative reactions and comments to his appearance and performance in the film as game developer Colin Ritman. Poulter's Colin is an arrogant drug-loving game developer in 1984 who advises Bandersnatch's troubled protagonist Stefan (Fionn Whitehead):
"There are positives to enjoy and inevitable negatives that are best avoided. It's a balance I have struggled with for a while now and in the interest of my mental health I feel the time has come to change my relationship with social media."
https://www.youtube.com/watch?v=XM0xWpBYlNM
Poulter (The Chronicles of Narnia: The Voyage of the Dawn Treader, The Revenant, The Maze Runner franchise) did not say if or when he would return, but the actor will continue to post on behalf of the campaigns, charities, and organizations that he supports.
With love… pic.twitter.com/JSm7oNLTsV

— Will Poulter (@PoulterWill) January 2, 2019
Here's a better look at Poulter's final (only for now, we hope) tweet before signing off, followed by some key excerpts from his message:
"It's been a delight to learn that so many of you enjoyed what many people worked very hard to produce."

"I don't want to appear unappreciative of all the amazing support I have received online for which I am genuinely so grateful."

"I am privileged to have this platform. I hope that this shift to reduce my personal expression and increase the focus on issues that matter will result in a better outcome for everyone. This is not the end. Consider it an alternative path."
Enjoyed this article? Share it!