As Boomerang unveils its 2018-2019 programming slate, Turner and Warner Bros. are looking to two proven franchises to help boost their cartoon subscription-streaming service. Separate from — though intended to complement — Turner's linear Boomerang TV network, the subscription VOD service is set to premiere two new original series: Scooby-Doo and Guess Who?, which features the Scooby Gang teaming up with guest stars to solve mysteries; and Pebbles/Bamm-Bamm-focused Flintstones spinoff Yabba-Dabba Dinosaurs!. The service has also secured the U.S. broadcast rights to a British animated adaptation of Kenneth Grahame's classic novel The Wind in the Willows.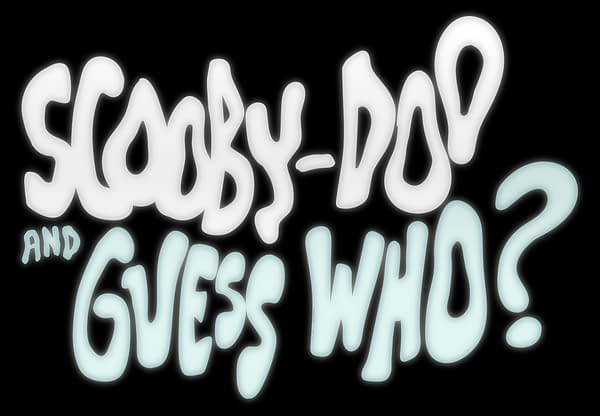 Scooby-Doo and Guess Who?: In the series from Warner Bros. Animation, the Mystery Inc. gang faces some of their toughest mysteries yet. To crack the cases, Fred, Daphne, Velma, Shaggy and Scooby-Doo will join forces with some of the biggest names in celebrity and pop culture — including NBA star Chris Paul; recording artists Halsey and Sia; Ricky Gervais, Kenan Thompson, Bill Nye, Neil deGrasse Tyson, Mark Hamill, and Steve Urkel (voiced by Jaleel White, reprising his iconic role), as well as characters like Wonder Woman, Batman, Sherlock Holmes, and The Flash. Chris Bailey ("Kim Possible") serves as producer with Sam Register ("Teen Titans Go!") as executive producer.
Yabba-Dabba Dinosaurs!: Best friends Pebbles Flintstone and Bamm-Bamm Rubble are back in this quarter-hour animated comedy series from Warner Bros. Animation, in which the duo travel beyond Bedrock to venture into The Crags, a vast land that is as dangerous and wild as the dinosaurs that inhabit it. Mark Marek ("MAD") and Marly Halpern-Graser ("Right Now Kapow") serve as producers with Sam Register as executive producer.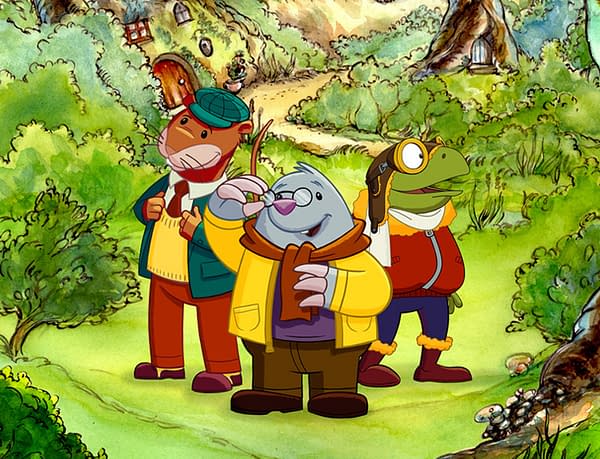 The Wind in the Willows: Based on Kenneth Grahame's classic novel, this animated series from the U.K.'s Hoho Entertainment will be available exclusively in the U.S. on Boomerang in 2019. First published in 1908, "Wind in the Willows" follows the riverside adventures of Mole, Rat and Toad with stories harking back to an era of altruism, good manners and community.
Be Cool Scooby-Doo!: Boomerang will continue to premiere new season two episodes through 2018. With high school over and one last summer to live it up, Shaggy, Scooby-Doo, Velma, Daphne and Fred decide to travel during what could be their last summer break together. The gang hits the road in the Mystery Machine, chasing fun and adventure. But danger and trouble are never too far behind as Scooby and the gang encounter new mysteries that may end up spoiling their fun.
Bunnicula: Season two will continue to run through 2018 with a newly greenlit season three following in 2019. In the series, the Monroe family homestead and its two resident pets, droll dog Harold and hyperactive feline Chester, are thrown into a tizzy by the arrival of a new creature, Bunnicula — a vampire rabbit with a taste for carrot juice — that drags them into a variety of paranormal adventures.
Dorothy and the Wizard of Oz: After premiering on Boomerang in June 2017, the original series will kick off season two with a Memorial Day movie special. Season two premiere episodes will continue into 2019. After the Wicked Witch of the West's defeat, Queen Ozma has appointed Dorothy the Princess of Emerald City. With her feet firmly grounded in her ruby slippers, Dorothy tackles her royal duties with enthusiasm, bravery and farm girl feistiness — ready to track down and put a stop to any problem that comes Oz's way.
New Looney Tunes: Boomerang premiered season two earlier this year and new episodes will continue to be added to the service through 2019. Bugs Bunny is back in this series of slapstick comedic shorts that find him matching wits against classic characters like Theodore "Tasmanian" Devil, Wile E. Coyote and Yosemite Sam.
The Tom and Jerry Show: Season two episodes will continue to premiere through 2018, with season three greenlit and slated to come to Boomerang in 2019. The iconic cat and mouse rivals are back and up to their old antics in a new setting that puts a fresh spin on the classic series.
Wacky Races: After premiering on Boomerang last summer, the reboot of the late-'60s Hanna-Barbera show — in which a cast of animals compete in a crazy road rally — has received a season two pick-up and will premiere later in 2018.