Brady Bunch, Get Smart and More: Does Classic TV Work For Modern Kids?
Despite the modern discourse on the perils of screen time for children, I love watching television with my kids. I grew up watching Star Trek: The Next Generation and later ER with my parents, and now treasure those shared memories. In an effort to create similar memories for our elementary school-aged children, my spouse and I are searching for that perfect family TV show. However, it has been harder than expected to find something the whole family agrees on. The children and I love She-Ra and the Princesses of Power, but my spouse is not a fan of animation.
Our youngest still loves Shimmer and Shine, but it makes me want to poke out my own eyes. Meanwhile, the oldest child would prefer to be left alone to play Pokémon. To avoid spending the next several years watching Dino Dana, we have started watching classic television shows with our children. I Love Lucy, The Carol Burnett Show, The Brady Bunch, Get Smart, and I Dream Of Jeannie have all been rediscovered in our home. Brought to our screen through streaming services, many of these shows were already in reruns when my spouse and I were children. But, did they hold the interest of today's children? And how do they hold up in light of modern views on parenting?
"I Love Lucy" (1951-1957)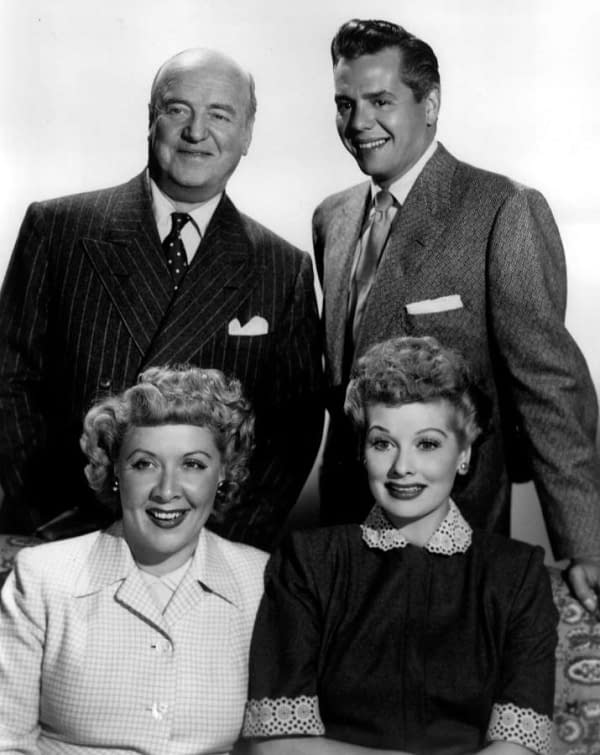 Our first foray into classic television was the 1950's classic I Love Lucy. The children, especially our seven-year-old loved it. Lucille Ball's unique skill for physical comedy, facial acting, and breaking the fourth wall is perfect for children. Kids love Lucy's silly antics on the show and laughed for days after some of her more memorable episodes. However, as a parent, I found myself cringing a lot. In addition to the smoking, drinking, and negative messaging on women's bodies, the relationship dynamics between Lucy and Ricky (Desi Arnaz) do not hold up to modern standards. The misogyny and chauvinism that might have been commonplace on television in the '50s is not something I want my kids emulating. After one memorable episode, in which Ricky spanks Lucy as punishment, we had to have a serious discussion with our kids about physical violence not being acceptable in relationships. I Love Lucy is available on Hulu.
"The Brady Bunch" (1969-1974)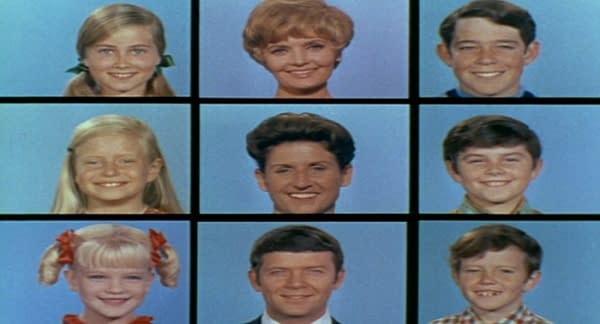 Despite going off the air before I was born, The Brady Bunch has held up surprisingly well as a family show. The main themes of family, love, acceptance, and forgiveness remain universal. Episodes about getting along with siblings, sharing, communicating with parents, and dealing with making a mistake were particularly good for my kids. My six year old still enjoys the show and asks for it regularly. My biggest concerns are that the show is very white, gender normative, and heteronormative. I would prefer my kids to be exposed to more than attractive, blonde, thin, straight people. But despite the show's age, the parenting issues remain the same. The Brady Bunch is available on Hulu.
"Get Smart" (1965-1970)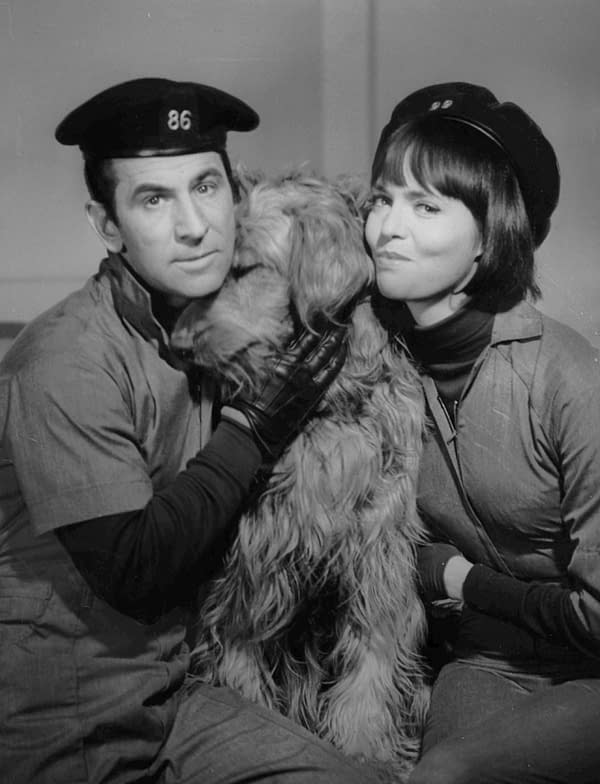 Combining the fun gadgetry of Spy Kids and the physical comedy of I Love Lucy, we thought Get Smart would be an instant hit with our kids. We were wrong. Both kids hated the show, almost from the first episode. Maybe it was the staggeringly incompetent main character? Or the minimizing of the competent female lead? Possibly it was the lackluster 1960's spy technology that turned them off. In the end, I was glad that the kids never watched more than a few episodes. Smoking, drinking, violence, and rampant sexism are all questionable influences on the kids. But in addition, the political satire inherent in the show's premise is obvious to adults, but not to children. I was worried they were going to develop some concerning views of government agencies and spycraft. Get Smart is available on Amazon Prime Video.
"The Carol Burnett Show" (1967-1978)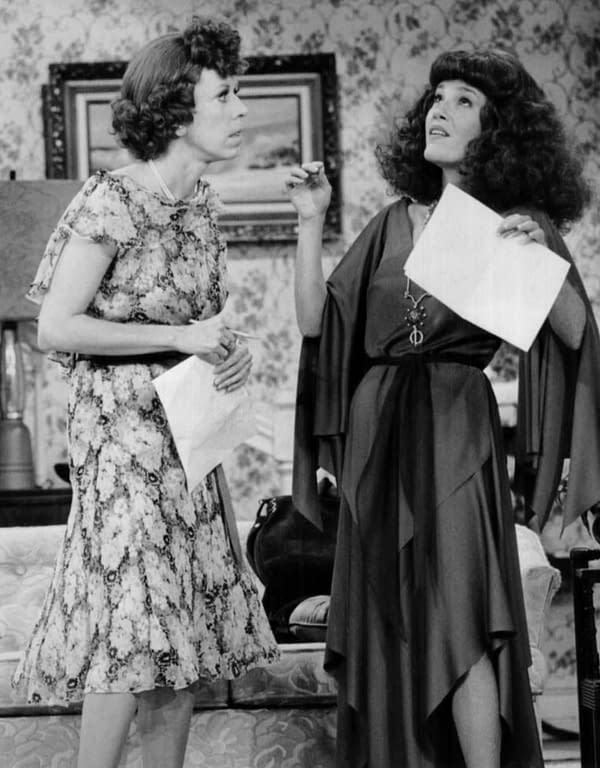 Admittedly, The Carol Burnett Show was an unusual choice to watch with our kids. Perhaps we thought that the variety show format would keep the children interested longer. It is possible that we had just forgotten what the show was really like. While my spouse and I loved watching the show, it was not at all appropriate for young kids. Aside from smoking, drinking, and bad words, the subject matter of the skits was much too adult. This one was pretty much a total parenting fail. Luckily, the kids didn't like it either and didn't complain when we never watched it again. The Carol Burnett Show is available on Amazon Prime Video.
"I Dream of Jeannie" (1965-1970)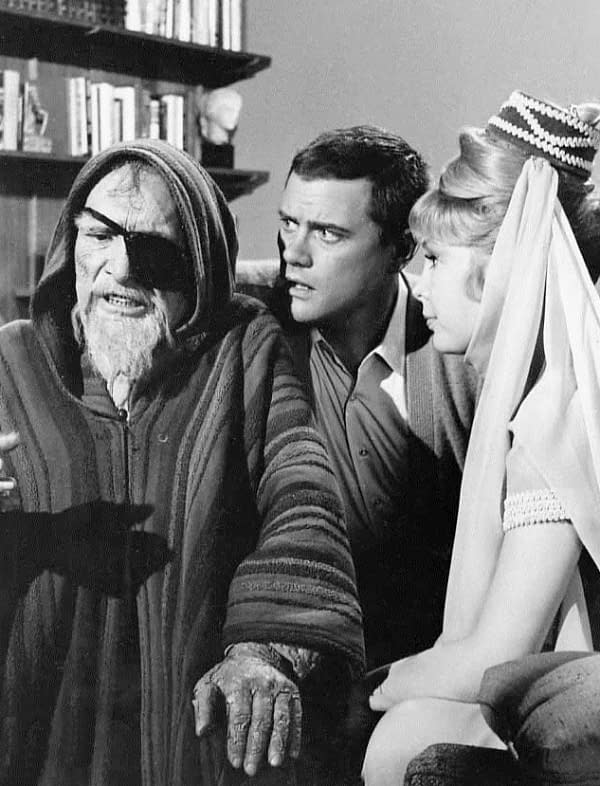 This show was suggested by my spouse, and to be honest, I had no real interest in watching it. One of our children is interested in being an astronaut and my spouse thought the adventures of Jeannie (Barbara Eden) and Major Nelson (Larry Hagman) would spark some curiosity. Unfortunately, my spouse was right. While my younger child and I want nothing to do with lovelorn Jeannie's attempts to win over Nelson, both my spouse and my older child enjoy the show. The overall content of the show may be cleaner than others on this list, however, the misogyny of the overall theme is not to be understated. The messaging on relationships, beauty, and body image is pretty bad and could be harmful to young kids. We had to talk as a family about why some of the things the kids saw in the show were the wrong ways to treat people, and what healthy relationships look like. I Dream Of Jeannie is available for purchase on Amazon.
Our Search Continues…
We have yet to find our perfect family show. So far our forays into classic television have produced mixed results, with no one show that everyone in the family enjoys. Part of the fun is in the search, however, and I'm sure the kids get a thrill out of all of the crazy things their parents make them watch.