Michelle Wolf's Looking to 'Break' Late-Night in New Netflix Series Trailer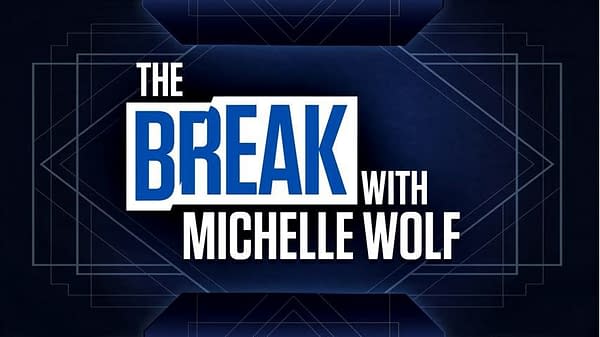 When the preview trailer for a new series ends with a righteously optimistic and uplifting line such as, "The point is, we're all gonna die", it tends to grab people's attention. Comedian and former The Daily Show correspondent Michelle Wolf is no stranger to grabbing that attention: the White House Correspondents' Dinner performer is taking to Netflix for her new series The Break with Michelle Wolf, debuting on the streaming service on Sunday, May 27.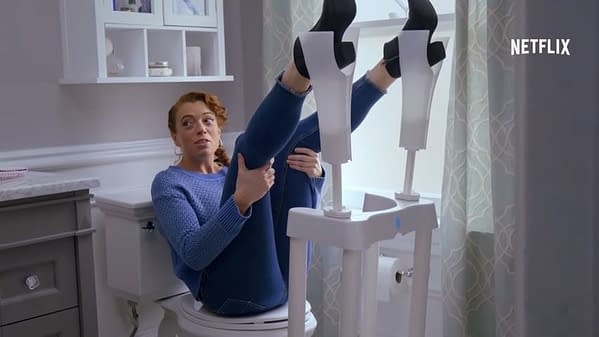 You can check out the most recent trailer and overview for Netflix's The Break with Michelle Wolf:
THE BREAK WITH MICHELLE WOLF: Nobody's safe as Michelle Wolf unapologetically takes aim in this weekly topical show that blends sketches with live comedy and in-studio guests.
Here's a look back at Wolf's complete remarks from this year's White House Correspondents' Dinner:
After her performance at the WHCD, Wolf spoke with NPR's Fresh Air to address the backlash she received; and how "catering to the room" wasn't an approach she was interested in:
"I wasn't expecting this level, but I'm also not disappointed there's this level. I knew what I was doing going in. I wanted to do something different. I didn't want to cater to the room. I wanted to cater to the outside audience, and not betray my brand of comedy. I actually, a friend of mine who helped me write, he gave me a note before I went on which I kept with me which was, 'Be true to yourself. Never apologize. Burn it to the ground.'"

"I think a lot of it and what I've seen in the past is they poke little fun, they kind of poke fun at deeper dives in news media. They'll go kind of table by table pointing at people and making fun of them, in a way that I think used to be fun because the dinner used to have the president there, it used to be we're all poking fun of each other, the president's going to poke fun at us, we're going to hit back. Now it seems like it's a much more serious environment and to kind of not go after the big issues and just have a little fun in the room seemed just not as exciting to me."