'Bull': Steven Spielberg, Amblin TV Depart Returning CBS Series Over Sexual Harassment Allegations [REPORT]
While CBS' popular Michael Weatherly-starring legal drama Bull appears to be coming back for a fourth season, the show will be doing so minus Steven Spielberg and Amblin Television – who are stepping away from the series in light of sexual harassment allegations against Weatherly by then-co-star Eliza Dushku (Dollhouse, Buffy the Vampire Slayer) and a a $9.5 million settlement with the actress by CBS.
Spielberg and Amblin Television heads Darryl Frank and Justin Falvey – who served as executive producers on the series' first three seasons – would not comment on the decision, but a representative from Amblin Television issued the following statement to Deadline Hollywood:
"Steven Spielberg, Amblin Television, Darryl Frank and Justin Falvey are no longer attached to Bull."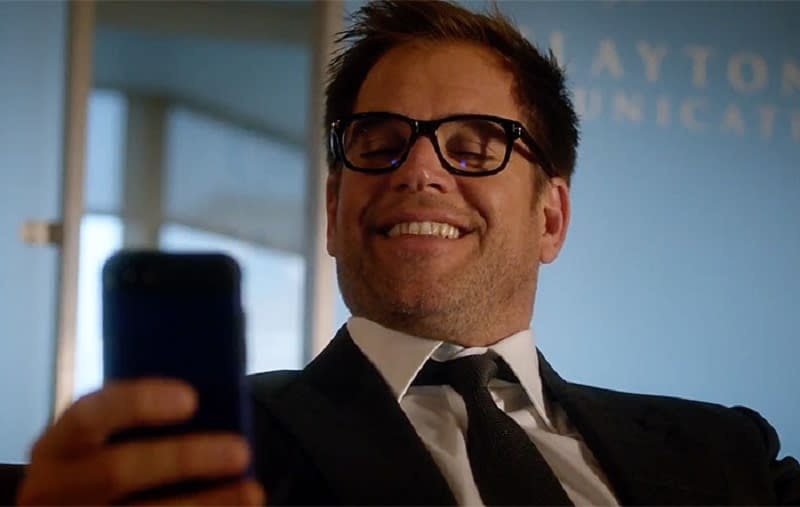 In December 2018, it was revealed that former cast member Dushku had reached a $9.5 million settlement with the network over her claims that she was sexually harassed by Weatherly during her run on the show. Dushku would go on to describe in detail her allegations against Weatherly and the series' work environment – only then to be let go from the show after filing a formal complaint – in an op-ed for the Boston Globe. Weatherly denied having been involved in Dushku's termination, but admitted to past behavior that was "both not funny and not appropriate," stating that he was "sorry"and expressing regret over having caused any pain.
In an interview with Deadline:Hollywood from March 2019, Dushku revealed that she had met with Spielberg as well as the heads of the Time's Up organization to discuss moving forward from the settlement decision:
"I actually spent the morning with the three heads of the Time's Up organization and Mr. Steven Spielberg. We sat and brainstormed and discussed possible solutions for this systemic imbalance of power, the abuse and harassment that we've been seeing and hearing and experiencing and both in our industry and beyond."
BULL stars Michael Weatherly as Dr. Jason Bull in a drama inspired by the early career of Dr. Phil McGraw, the founder of one of the most prolific trial-consulting firms of all time. Brilliant, brash and charming, Dr. Bull is the ultimate puppet master as he combines psychology, human intuition and high-tech data to learn what makes jurors, attorneys, witnesses and the accused tick.

Bull employs an enviable team of experts at Trial Analysis Corporation to shape successful narratives down to the very last detail. This includes his quick-witted former brother-in-law, Benny Colón, a lawyer who acts as defense attorney in the company's mock trials; Marissa Morgan, a neurolinguistics expert from the Department of Homeland Security who monitors shifting jury reactions in real-time for Bull; former NYPD detective Danny James, the firm's tough but relatable investigator; Taylor Rentzel, a working mother and former colleague of Marissa's who is an expert in coding and computer hacking; and Chunk Palmer, a stylist and former all-American lineman who helps clients prepare their look and testimony for trial.

In high-stakes trials, Bull's combination of remarkable insight into human nature, three Ph.D.'s and a top-notch staff creates winning strategies that tip the scales of justice in his clients' favor.
CBS' Bull stars Michael Weatherly (Dr. Jason Bull), Freddy Rodriguez (Benny Colón), Geneva Carr (Marissa Morgan), Jaime Lee Kirchner (Danny James), Christopher Jackson (Chunk Palmer), and MacKenzie Meehan (Taylor Rentzel).
Created by Paul Attanasio and Dr. Phil McGraw, Bull is produced by CBS Television Studios in association with Stage 29 Productions. Dr. McGraw, Glenn Gordon Caron, Paul Attanasio, and Jay McGraw serve as executive producers.