Posted in: Amazon Studios, Hulu, NBC, Netflix, Preview, streaming, TV | Tagged: alison brie, cable, chevy chase, comedy, community, Cooperative Polygraphy, dan harmon, danny pudi, donald glover, Gillian Jacobs, jim rash, joel mchale, ken jeong, pierce, sitcom, streaming, table read, television, tv, Yvette Nicole Brown
---
Community Study Group Reuniting For Charity Virtual Table Read
With television series across the pop culture landscape doing their part of COVID-19 relief and with the series finding renewed life after joining Netflix on April 1 (it's also still available on Hulu and on Amazon Prime and other platforms internationally), now seems as good a time as any to get the folks from Community back together. On Monday, May 18 (starting at 2 pm PT), series stars Joel McHale, Gillian Jacobs, Danny Pudi, Yvette Nicole Brown, Alison Brie, Jim Rash, Ken Jeong, and Donald Glover, along with series creator Dan Harmon, will reunite for a virtual table read of fifth season episode "Cooperative Polygraphy", originally airing in January 2014 on NBC. Fans will have a chance to asks questions of the cast directly using the hashtag #AskCommunity and tag your question with: @CommunityTV.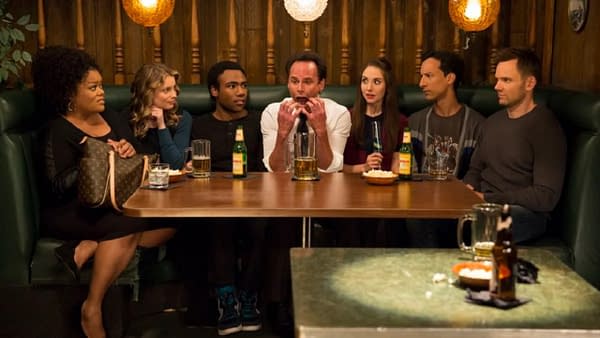 Viewers are also being asked to contribute to two charities that have been front-and-center in the COVID-19 relief effort to get fresh, nourishing meals to both frontline responders and communities in need: José Andrés' World Central Kitchen and Frontline Foods. Sony Pictures TV is set to contribute to the charities on behalf of the Community family, while fans interesting in supporting the organizations can over directly over to the charity event's website (here).
For those who need a friendly reminder, "Cooperative Polygraphy" took place almost entirely in the Greendale Community College library, with our study group gathering after a sad and sobering occasion: Pierce's (Chevy Chase) funeral. Except this is Community, so there was no way our folks were just going to sit around and mourn the day away. Pierce's estate executor (Walton Goggins, who unfortunately isn't able to make the read) proceeds to interrogate the team, and – let's just say it goes in ways you wouldn't expect.
Abed's "six seasons and a movie" has become much more than a prediction among the fanbase. Having run 110 episodes over the course of six seasons from 2009 and 2015, the series has already checked off the "six seasons" part. With a new Netflix deal in place, the possibility of a film (like was El Camino was for Breaking Bad) happening has become much more of a reality.
---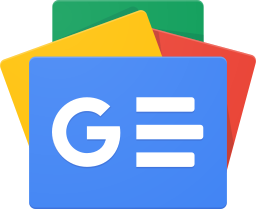 Stay up-to-date and support the site by following Bleeding Cool on Google News today!