It really comes as no surprise after the series' extremely low ratings and exile to Friday nights, but TVLine is reporting that The CW has now officially cancelled the series Life Sentence. The series starred Lucy Hale as Stella Abbott, a young woman dying of cancer and making choices knowing her time is short… except she is told that she's cured and suddenly has to deal with the reality of the the decisions she made and all the problems that her family hid from her during her illness.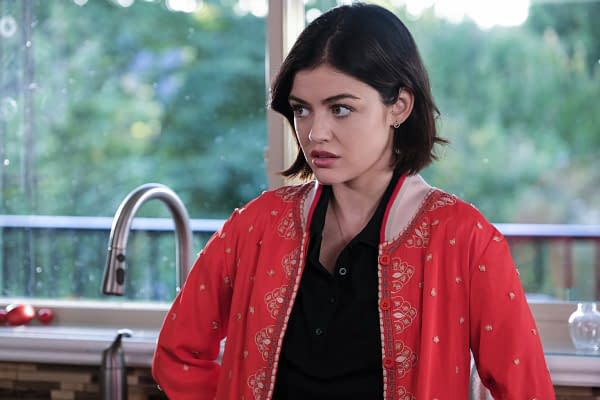 The series debuted on March 7th and ran on Wednesdays until it was replaced by The Originals and moved to Fridays. The show averaged less than 500,000 total viewers and a rating of 1.5 in the demo. Four of the seven episodes came in at a 1.0, a number that almost guarantees cancellation.
Hale posted the following image to her Twitter account, telling fans of the cancellation.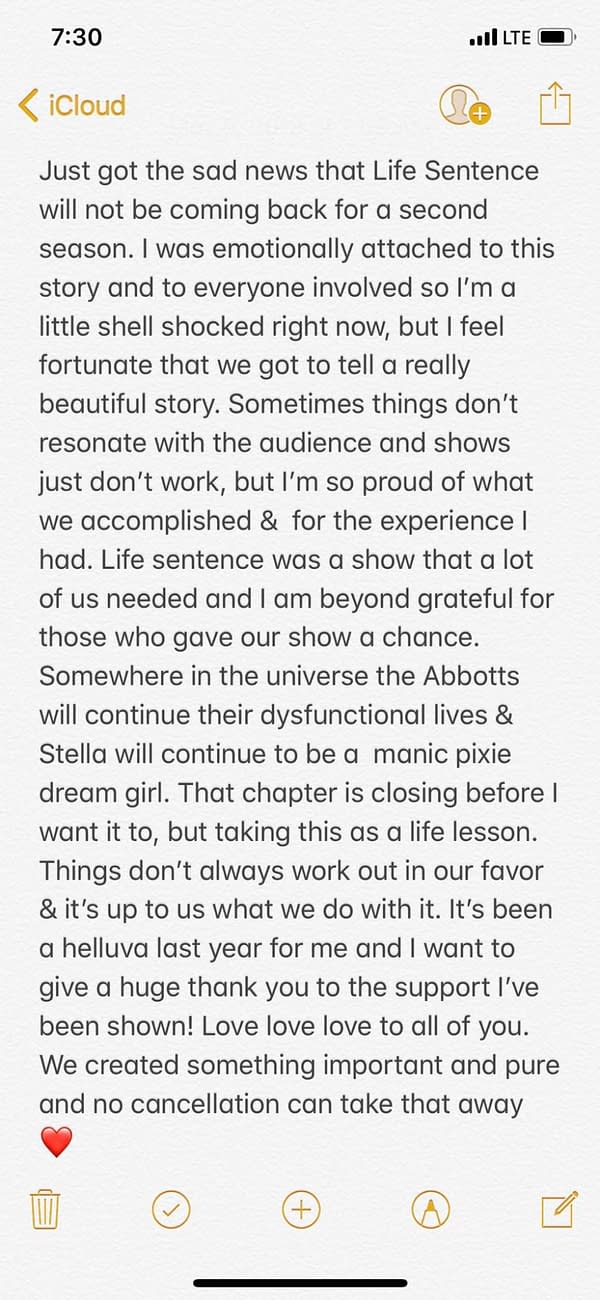 The series also starred Elliot Knight (American Gothic), Dylan Walsh (Unforgettable, Nip/Tuck), Gillian Vigman (New Girl), Brooke Lyons (iZombie), Carlos Pena Vega (Grease: Live, Big Time Rush) and Jayson Blair (Young & Hungry).
There are still six more episodes of the series to air starting this Friday, May 11th and expected to run until June 15th with the season/series finale.
Enjoyed this article? Share it!