Is ABC's 'Designated Survivor' Designated to Survive at Another Network?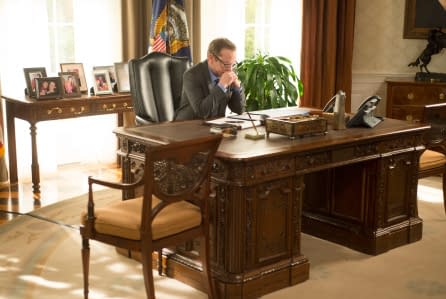 ABC is learning firsthand that Kiefer Sutherland's President Tom Kirkman isn't someone who shuffles off this mortal coil quietly, with word that Entertainment One (eOne) is looking for a new home for the recently-cancelled political thriller Designated Survivor. Deadline Hollywood is reporting exclusively that sources within eOne have told stated that "it's not over" and that negotiations are "right at the beginning but there's more to play on that one". Another sign of continued discussions about the show's future can be found in eOne's regulatory statement on the London Stock Exchange, which confirms "active discussions with other parties for further series of the show".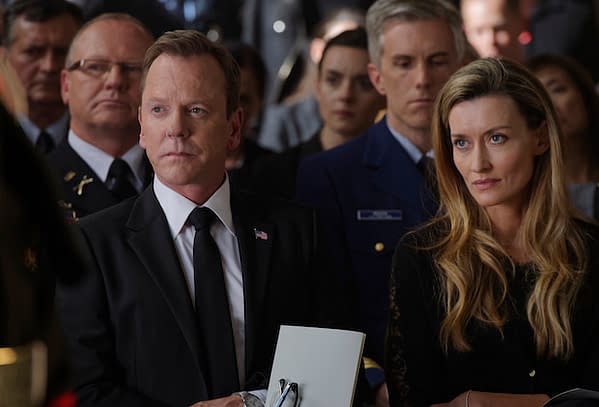 Designated Survivor was cancelled after two seasons, with May 16 marking (for now, at least) the series finale on ABC. The series started strong for the network, and continued to post strong DVR numbers. Where eOne believes it has some hope is in international sales: Designated Survivor airs on CTV in Canada and Netflix around the world, so it's expected that the streaming service giant will be involved in the negotiations on some level.
Kiefer Sutherland stars as Tom Kirkman, a lower-level cabinet member who is suddenly appointed President of the United States after a catastrophic attack on the US Capitol during the State of the Union, on the highly anticipated ABC series Designated Survivor. In this dramatic thriller, Kirkman will struggle to keep the country and his own family from falling apart, while navigating the highly-volatile political arena and while leading the search to find who is responsible for the attack.

Designated Survivor stars Kiefer Sutherland as Tom Kirkman, Natascha McElhone as Alex Kirkman, Adan Canto as Aaron Shore, Italia Ricci as Emily Rhodes, LaMonica Garrett as Mike Ritter, Tanner Buchanan as Leo Kirkman; with Kal Penn as Seth Wright and Maggie Q as Hannah Wells.

Designated Survivor is from The Mark Gordon Company and ABC Studios. David Guggenheim is the creator and executive producer. Mark Gordon, Simon Kinberg, Jeff Melvoin, Nick Pepper, Suzan Bymel, Aditya Sood and Kiefer Sutherland are executive producers. Materials for White House artwork/sets furnished by the White House Historical Association.