Doctor Who: Patrick Troughton's Second Doctor Returns in Restored, Animated 'The Macra Terror'
Fans of Classic Doctor Who have been desperate for years to find a way to re-watch the 97 missing classic Who episodes destroyed to make room in the BBC Archives. Over the past several years, the BBC has used audio and visual recordings, photographs, and other media to recreate the lost episodes. 'The Power of the Daleks' and 'Shada' are two examples of stories that received the reconstruction treatment – and now it is time for 'The Macra Terror.'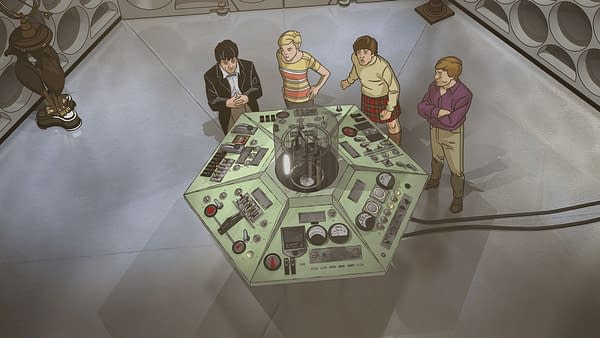 "After the success of Shada, we were very excited by the possibility of further animations. We are therefore delighted to be able to bring fans these missing episodes in a completely new form."

– Paul Hembury, Executive Producer, BBC Studios
Originally broadcast in spring 1967 and starring Patrick Troughton's Second Doctor as well as Anneke Wills, Michael Craze, and Frazer Hines, no film copies of "The Macra Terror" series are known to have survived. Thankfully for Who fans, a complete audio recording of the series did survive, and has been restored and fully animated for audiences new and old.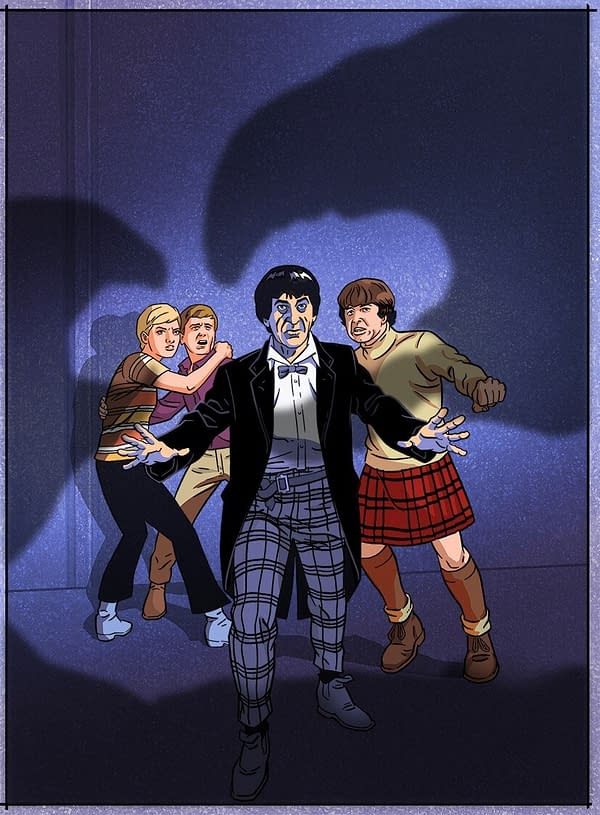 In the four-part story, the Doctor and his companions arrive at a human colony in the far-flung future only to find that… all is not what it seems! What appears to be a giant recreational complex has been infiltrated and brainwashed by a race of giant parasitic crab creatures called the Macra. Fans of New Who might recognize the Macra from their encounter with the Tenth Doctor (David Tennant) and Martha Jones (Freema Agyeman) in the 2007 episode 'Gridlock.'

Doctor Who 'The Macra Terror' will be released on March 18, 2019, on DVD, Blu-ray, special edition Steelbook, and digital download; and will be available in both black-and-white and color formats. DVD and Blu-ray versions will include an animation gallery, behind-the-scenes film and audio commentary; and can be pre-ordered starting now on Amazon, HMV and Zoom.
If you plan to be in the London area in Spring 2019, a special screening of Doctor Who 'The Macra Terror' will be held at the BFI Southbank, London, on March 16, 2019. Tickets go on sale to BFI members on Tuesday, February 5, with sales to the public beginning February 12.