Drew Brees to Donald Trump: Stop Using U.S. Flag to "Distract," Divide
By the time Friday afternoon rolled around, New Orleans Saints quarterback Drew Brees had posted a written and video apology for his "never agree with anybody disrespecting the flag or our country" comment during an interview on Wednesday. In those apologies, Brees explained that it wasn't his intent to hurt anyone but that he was learning from friends, family, and teammates that his words were dismissive of the perspectives of those whose "American Experience" wasn't as baseball-and-apple-pie as Brees' was. Apparently, one person who isn't a big fan of Brees broadening his personal horizons is President Donald Trump. Taking to Twitter because clearly everything else in the country is running smoothly, Trump tweeted his displeasure with Brees' change of heart with the following post that had nothing to do with throwing red meat to the small, rabid dog base that still clings on to him: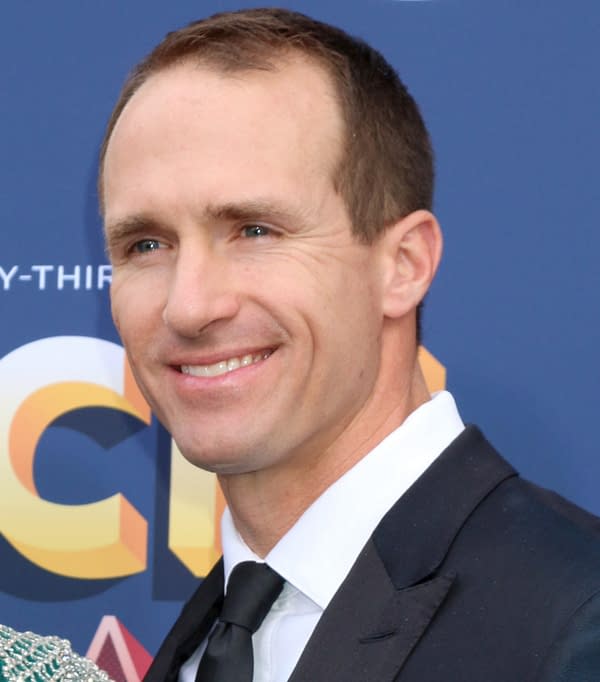 I am a big fan of Drew Brees. I think he's truly one of the greatest quarterbacks, but he should not have taken back his original stance on honoring our magnificent American Flag. OLD GLORY is to be revered, cherished, and flown high… We should be standing up straight and tall, ideally with a salute, or a hand on heart. There are other things you can protest, but not our Great American Flag – NO KNEELING!
Well, it looks like the future Hall-of-Famer wasn't in the mood to get called out by someone with questionable bone spurs because Brees took to Instagram to address a message directly to Donald. With an education from those around him, Brees says he realizes that "this is not an issue about the American flag. It has never been." He continues with a line that sounds directly aimed at Trump while also taking responsibility for his actions this week: "We can no longer use the flag to turn people away or distract them from the real issues that face our black communities. We did this back in 2017, and regretfully I brought it back with my comments this week." Here's a look at Brees' post to Trump, followed by his video apology from earlier today.
During his interview with Yahoo Finance on Wednesday, Brees referenced his family's history of U.S. military service as one of the foundations for his belief. Following his initial statement, Brees continued: "And is everything right with our country right now? No, it's not. We still have a long way to go. But I think what you do by standing there and showing respect to the flag with your hand over your heart, is it shows unity. It shows that we are all in this together, we can all do better, and that we are all part of the solution."
Early Thursday morning, Brees looked to clarify his comments and play a little public relations clean-up, responding to the controversy via Instagram with a lengthy post punctuated with a stock image that brought back memories of Rocky III. Some are still calling into question how Brees was able to "find Jesus" so quickly and if this was just a move to protect his image and endorsement deals. Others wonder if Brees isn't trying to push some of the blame off as a misunderstanding with this line included near the end: "I am sick about the way my comments were perceived yesterday, but I take full responsibility and accountability."