Felicity Huffman, Lori Loughlin Arrested in "Operation Varsity Blues" College Bribe Scheme
In what is being alleged as bad decision-making by some Desperate parents looking to get their children into a top college – a move that could land them in The Big House – Felicity Huffman (Desperate Housewives) and Lori Loughlin (Fuller House) have both been named in a group indictment of 33 parents who reportedly paid millions to coaches at Ivy League schools such as Georgetown University, Stanford University, UCLA, Yale, and USC. The indictment alleges the bribes were offered so their children could gain admissions to the institutions as recruited athletes – even if they weren't recruitable athletes.
The actresses were were taken into custody with 11 other LA locals on Tuesday, and are expected to appear in court in downtown Los Angeles this afternoon to face charges. According to the unsealed indictment (which you can read here) from the U.S Attorney's office for the district of Massachusetts, Huffman and Loughlin are being officially charged with conspiracy to commit mail fraud and honest services fraud; and warrants have been issued. If found guilty of the charges, Huffman and Loughlin could face up to five years jail time.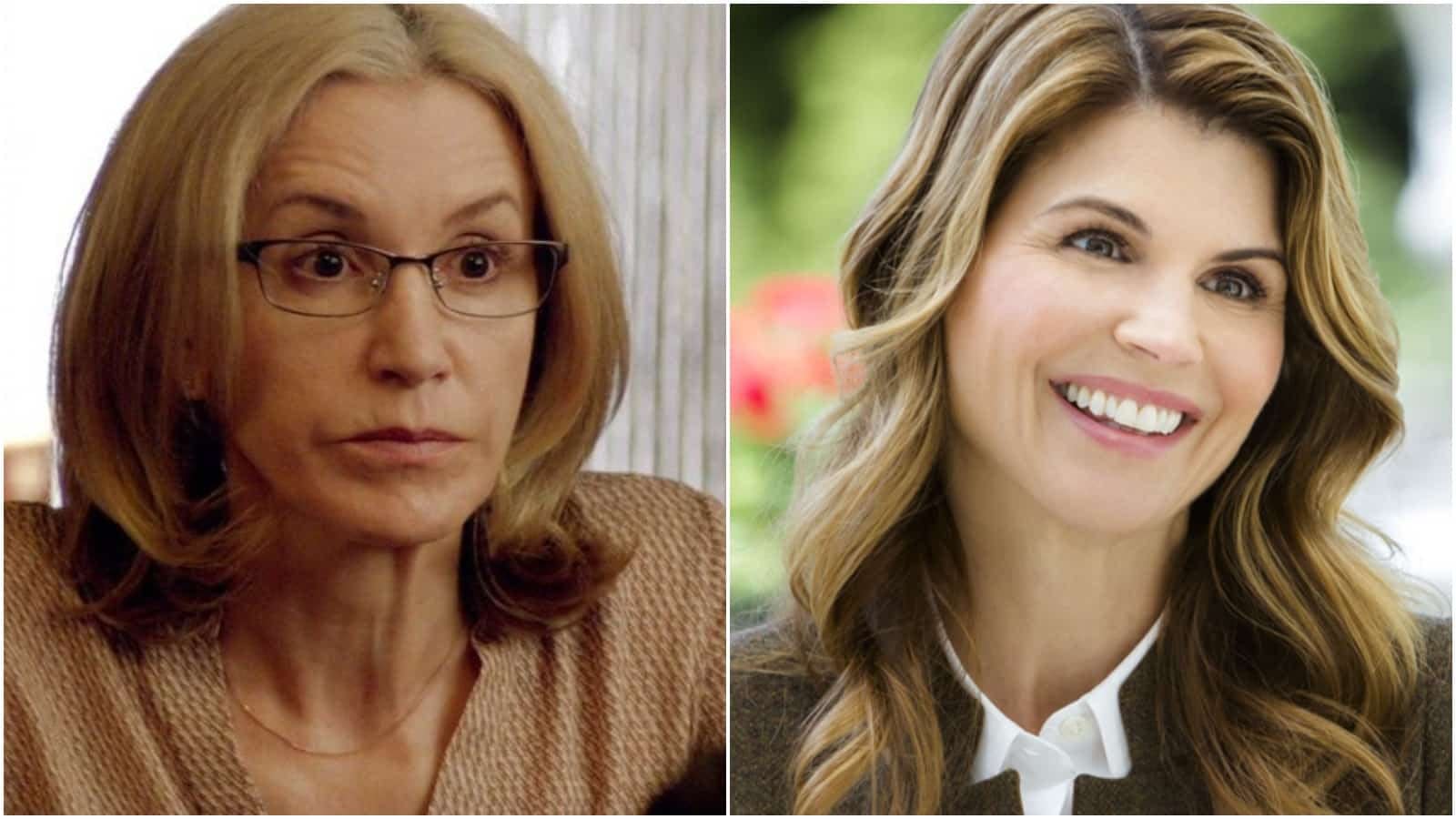 "This should be a warning to others, you can't pay to play, you can't lie and cheat to get ahead because you will get caught."

– FBI Special Agent Joseph Bonavolonta
Here's what we know from the unsealed indictment:
● William Singer's non-profit Key Worldwide Foundation would offer the bribes as "donations" from the parents, and engage in other illegal activity such as paying others to write admission essays for the potential students.
● While the schools themselves appear not to be directly invovled in the scam (minus a USC administrator), Singer and a number of school coaches are scheduled to plead guilty Tuesday to racketerring and other charges that resulted from the FBI's "Operation Varsity Blues."
● Huffman and her husband/actor William Macy (Shameless) – who appears to have not been charged – "made a purported charitable contribution of $15,000 to participate in the college entrance exam cheating scheme on behalf of her eldest daughter" that included paying an individual to fix their daughter's incorrect SAT exam answers – resulting in an increase to her score. The indictment refers to RICO Act-obtained recordings that demonstrate Huffman actively participated in the plan and also considered that same plan for her younger daughter.
● Loughlin and spouse Mossimo Gianulli are alleged to have "agreed to pay bribes totaling $500,000 in exchange for having their two daughters designated as recruits to the USC crew team — despite the fact that they did not participate in crew — thereby facilitating their admission to USC."