'Justice League Vs The Fatal Five' EP Bruce Timm Talks 'The Killing Joke,' JLU Canon, More [INTERVIEW]
The "Architect of Modern Superhero Animation" Bruce Timm (Batman: The Animated Series, Justice League), has steered the course for most of the DC Comics Animated Universe (DCAU) since he shook the world with his brilliant vision for Batman: The Animated Series in 1992 – and now in 2019, he sits down to chew the fat about Warner Brothers latest animated offering: Justice League vs The Fatal Five. The film serves as a love letter to fans of the voices and visual style of Justice League Unlimited while also serving as an introduction to the new, younger heroes standing alongside "The Big Three" of the League.
The project was not always intended as a continuation of that universe, however: Bruce explains that it originally started out as a stand-alone movie. Due to their very tight budget and schedule they had to rely on using stock character and vehicle designs which meant choosing either the older DCAU style, or the New 52 style – and here Timm explains the decision he made: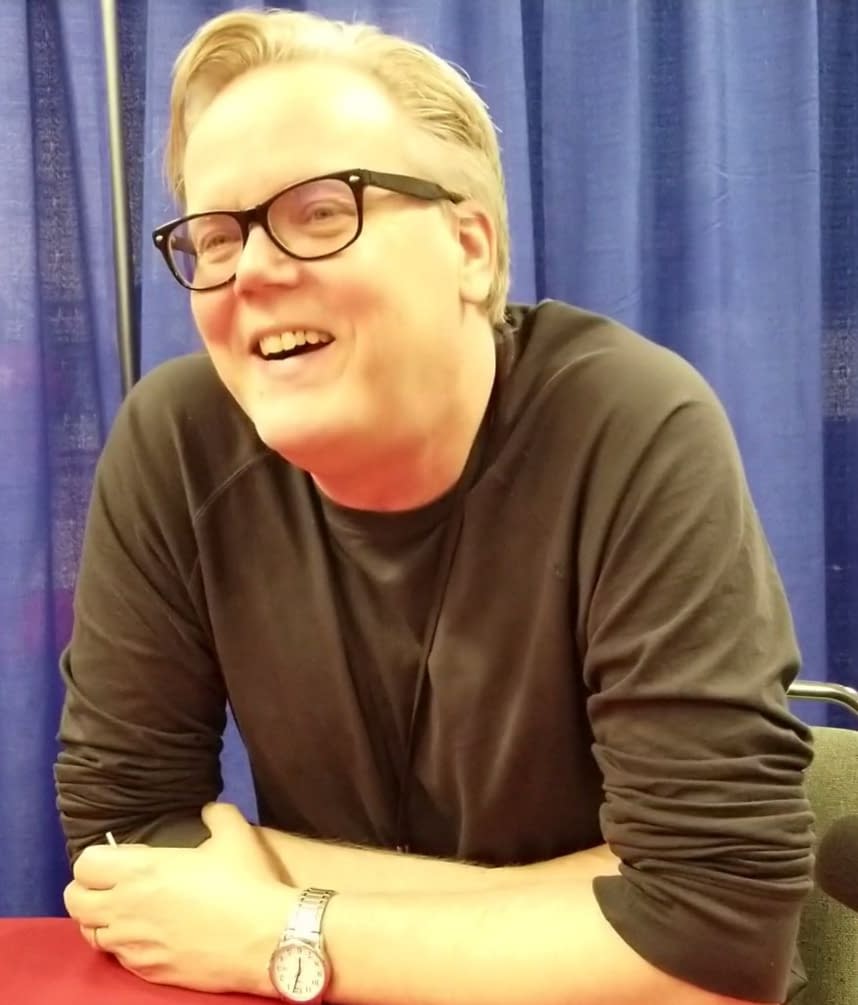 "We started designing the movie that way and in the meantime we recorded the script. We were fortunate enough to have Kevin (Conroy), George (Newbern), and Susan (Eisenberg) as Batman, Wonder Woman and Superman then James Tucker (Batman:The Brave And The Bold, Reign Of The Supermen) came to me and said 'Don't you think people are going to be confused when they see these Phil Bourassa (Young Justice Batman: Hush) designs and they're going to think it's part of the New 52 universe?' I kind of went 'Yeah, yes, yes. They will be.'

So at that point we were already about two weeks into designing the show…. the only solution at that point is to go back to the Justice League Unlimited designs. So, at that point since we already had Kevin, and George, and Susan we said ok. We're going to shift gears. We're totally going to the Justice League Unlimited universe. So we had to do a couple tweaks in the script which we fixed in ADR, but that was it. It actually fit very easily in the continuity of what we had done before…the more we learned into that, the more fun it became for me. When it came to hiring a composer for the movie it made sense to go back to the Dynamic Music Partners, and go back to that Justice League Unlimited sound. It was all kind of like a high school reunion or something. But more fun."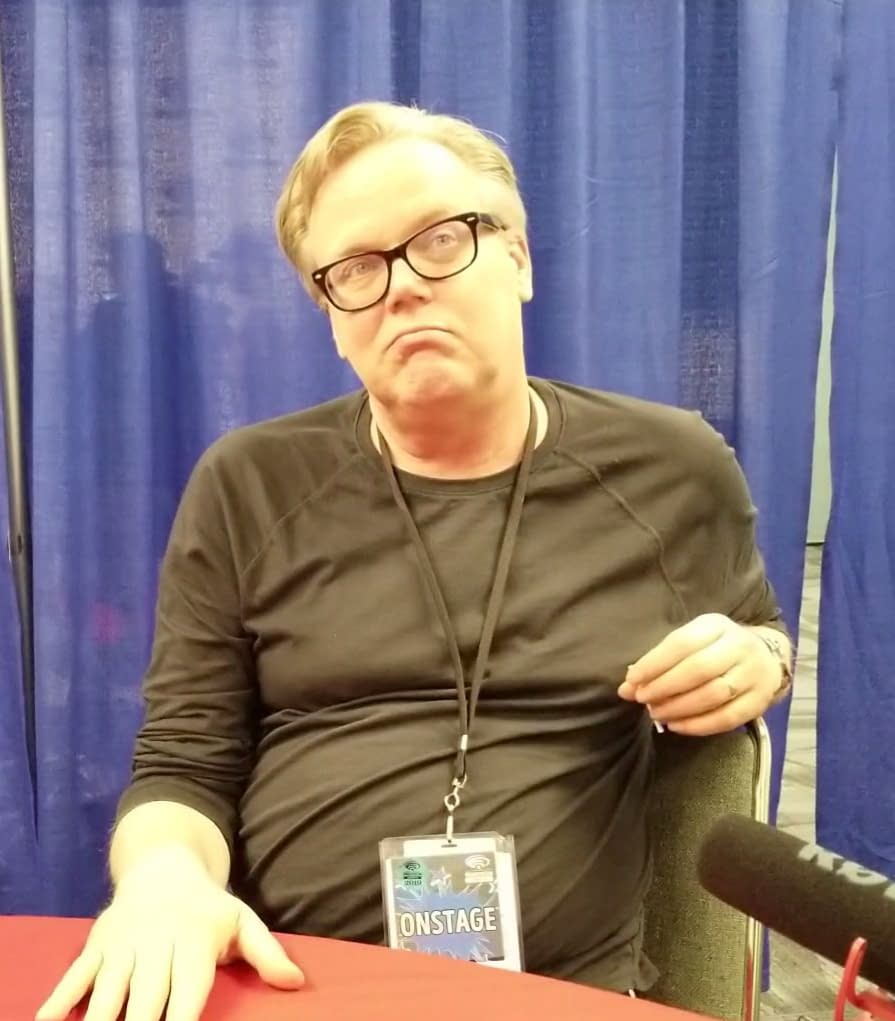 When asked if this movie is canon with Justice League Unlimited continuity – and if so, where does it fall in the timeline – Timm responded:
"As far as I'm concerned it is….I would say anywhere from one year to three years after the end of Justice League Unlimited. It doesn't take place immediately afterwards. Because there's going to be some weird stuff in there that people are going to go, "how can that be in continuity because of That, That, and That?" But my answer is a lot can happen in a year."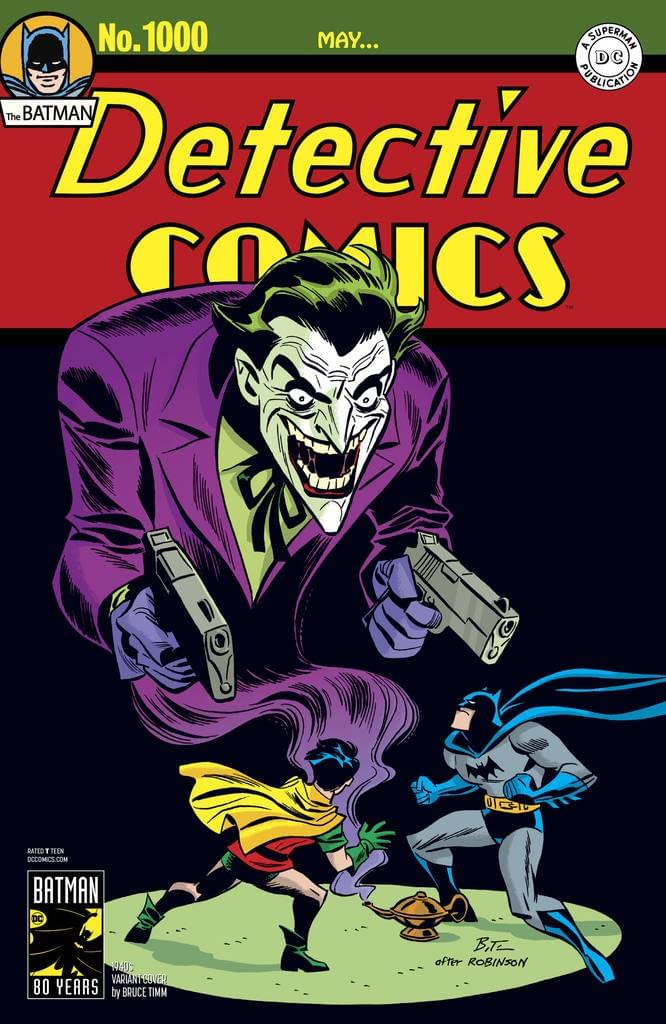 Timm explained how despite being under a time crunch, he was able to draw a cover for Detective Comics #1000 – and here he discusses the process of re-creating Jerry Robinson's classic Detective Comics #69 cover:
"Mark Chiarello [former Sr. Art Director for DC] called me really late in the game. He told me what it was. 'A variant cover, 1000th issue, yada yada yada.' I was really, really swamped on the current animated project I was working on….he said 'Come on, come on. You always say no. Don't say no this time.' I said the only way I could probably do this is to do a recreation of an old cover rather than commit. Because that's the thing that always slows me down when drawing cover is coming up with a concept. So if there is an old classic cover that we can both agree on, that would do a recreation of, and he said 'Yes, fine, whatever.' So I narrowed it down to like 4 or 5 classic covers, and I sent him that one (Detective #69). I said what do you think about that one? …He said 'That is my favorite cover ever!'"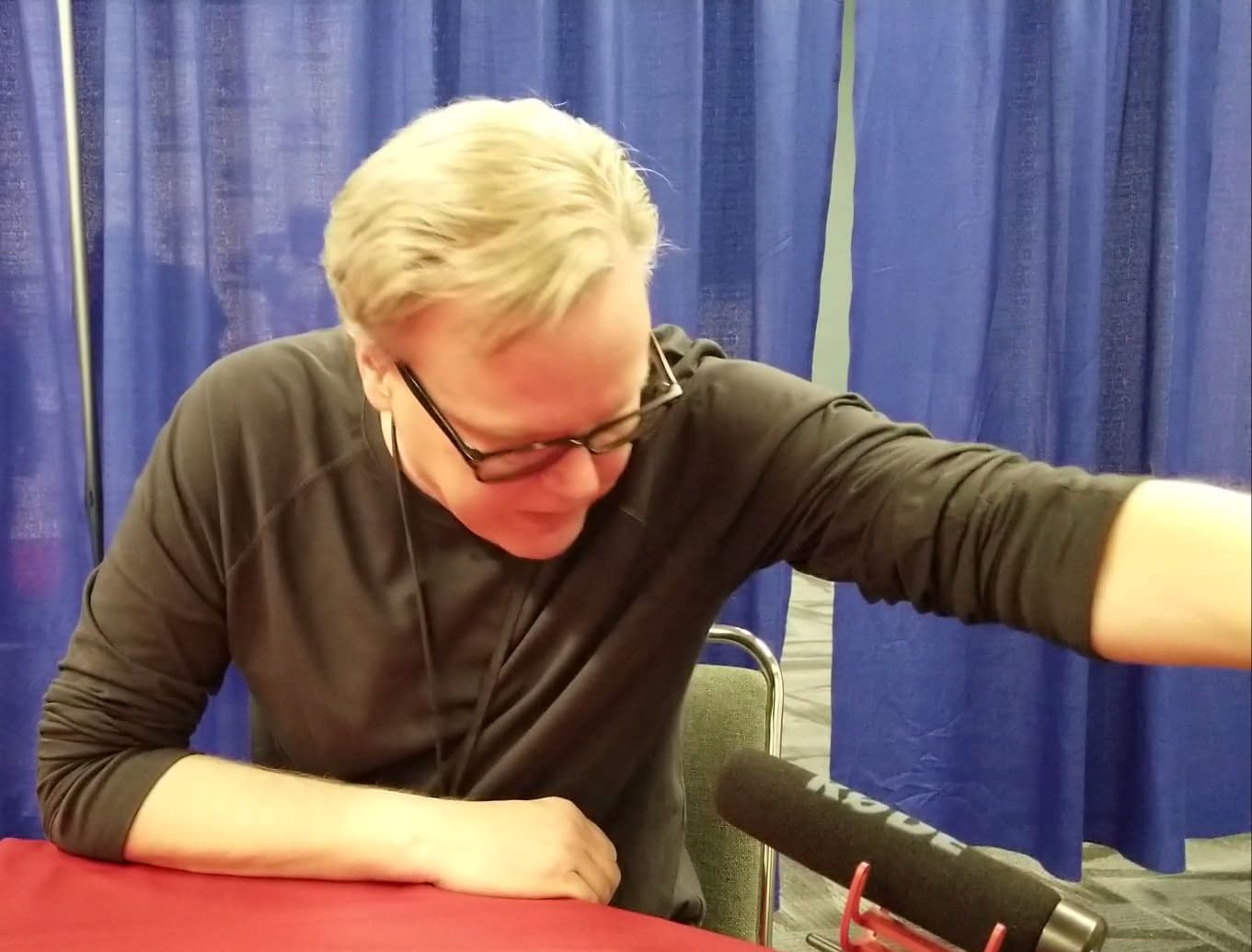 With Timm having executive produced the animated adaptation of Alan Moore's The Killing Joke, he was the perfect person to answer the question I love to ask everyone involved with Batman: when you first read The Killing Joke, did Batman kill the Joker?
"That's a good question. I remember looking at the staging and thinking it was odd. And thinking, ok is he (Batman) breaking his [Joker's] neck or is he just leaning on him, because he's laughing. And I think I… I voted in my own head that yeah, I think he is just leaning on him like he's laughing. But that's what I thought back then. Don't ask me what I think now."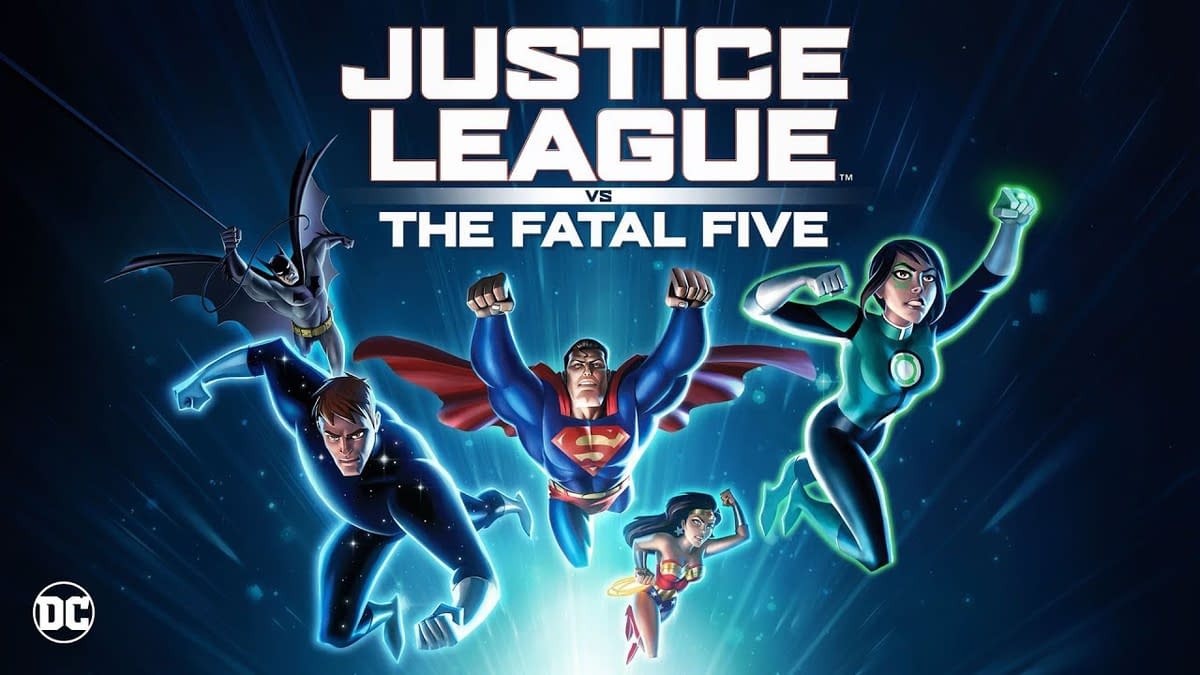 And that's just the beginning: there is still so much more in the video below. Timm explains how he chose the Fatal Five to be the main villains of this movie, the fans reaction to the original Justice League theme song; the pros and cons of using existing material versus new stories; and his expectations for the upcoming live action Batman films.
Ever wonder how he chooses his "deep bench" of characters? Find out from Timm himself below:
Directed by Sam Liu, Justice League vs The Fatal Five stars Kevin Conroy (Batman), George Newbern (Superman), Susan Eisenberg (Wonder Woman), Daniela Bobadilla (Miss Martian), Diane Guerrero (Jessica Cruz), Elyes Gabel (Star Boy), Sumalee Montano (Emerald Empress), Philip Anthony-Rodriguez (Mano), Matthew Yang King (Persuader), Peter Jessop (Tharok), Kevin Michael Richardson (Mr. Terrific), and Tom Kenny (Bloodsport).