To its credit, Cooking Channel's Freakshow Cakes continues to impress with mind-blowing horrific concepts. The contestant's creativity just gets better with every episode, although this week some might have bit off a little more than they can chew and struggled with time management. This week's episode "Misfortune Teller" had the competitors create "Mistress of the Mind"- inspired cakes, which told stories of freakshow mishaps and mayhem… where some of the acts went terribly wrong, and the ring masters lost their limbs.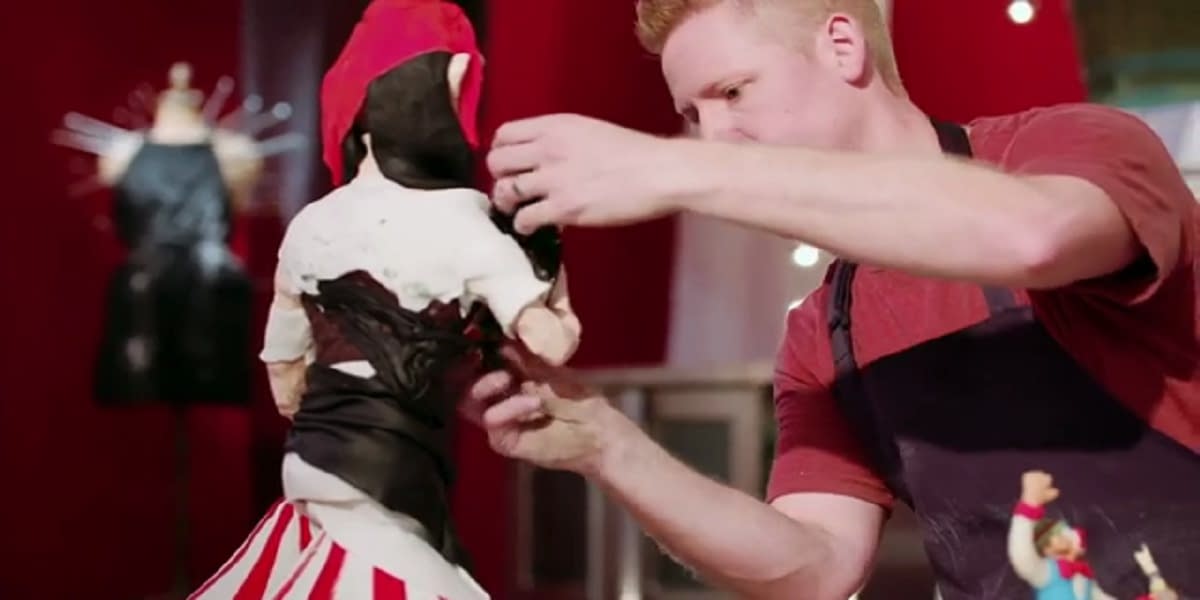 Hosted by Zac Yung and Vivian Chan, 3 passionate "Carnys" create a gruesome work of art for a chance to win $10,000. From a doomed ringmaster to a fortune teller inflicting misfortunes on the crew to her bringing a strong man's biggest fears to life, the cakes were so immaculate in their design and detail, you actually forgot you were looking at cakes and were sucked into the freakshow.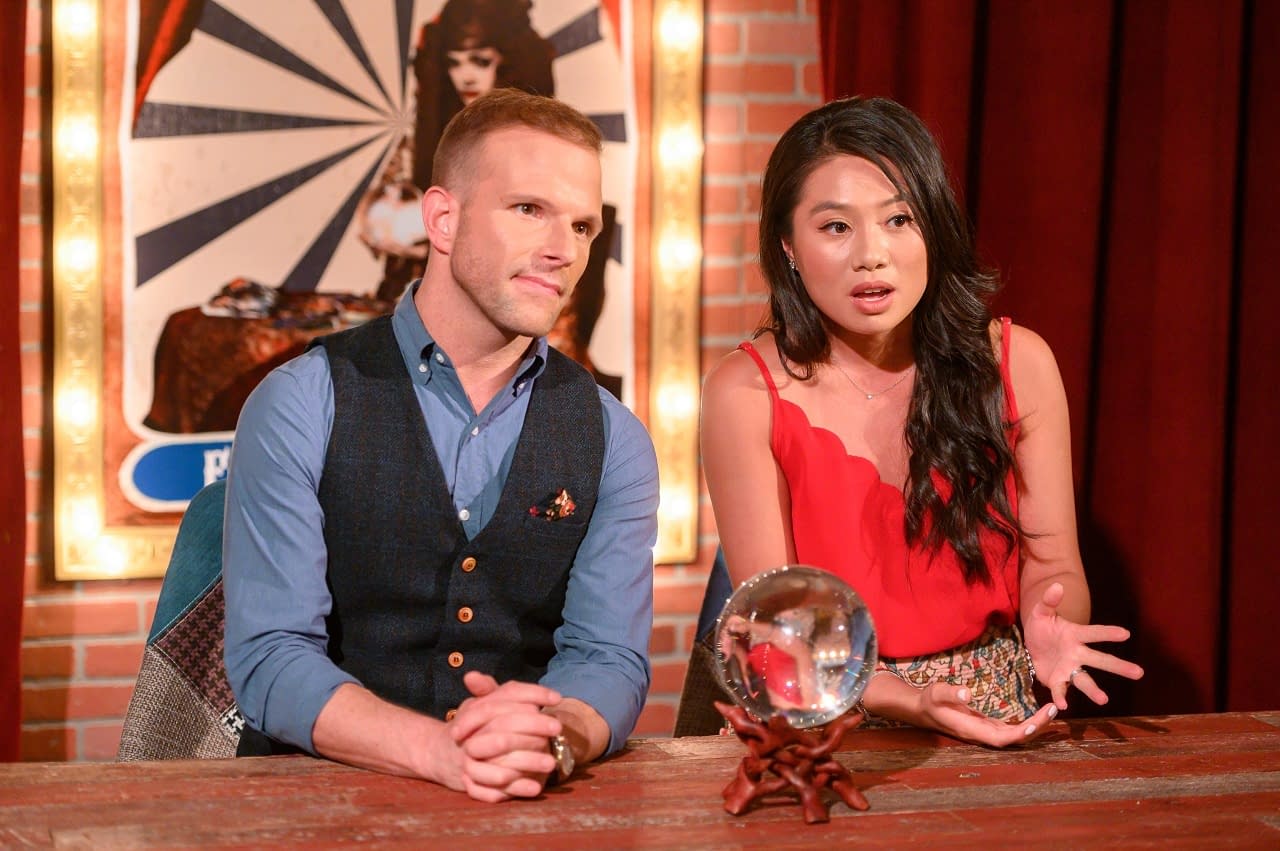 Here are some of highlights from "Misfortune Teller"
A probation officer who is a cake owner on the side brought a circus to life by having the ring master's head chewed off by his loyal tiger. The sculpture was exquisite, three tears of immaculate conception and on a slant. The evil clown entrance was terrifying, and the tiger looked so real. Down to the crystal ball, to me this should have taken home the win.
A large fortune teller, not completely finished, but still had the scare factor causing misfortunes. So many miniature sculptures and carny's being torn apart limb by limb, stunning depiction, but the contestant did struggle a little with execution. The judges felt it was enough to give him the win.
A strong man lying on the ground, blood dripping, his arm being dragged away by the lion. You felt agony for him dead in the middle of the stage. Unfortunately, some mishaps with drapery had the contestant producing a cake that lacked neatness.
Freakshow Cakes truly is one of those shows that continues to surprise me with their consistency of having skilled competitors deliver on innovative concepts and taste. I'd be delighted to watch an extended season of this.
Enjoyed this article? Share it!