'Game of Thrones': HBO Decaffeinates Episode's Starbucks Oops
For any fans of HBO's Game of Thrones still looking for that now-(in)famous Starbucks product placement during recent episode "The Last of the Starks," they'll have to settle for their original recorded version and the internet.
HBO has removed "The Coffee Cup Seen 'Round the World" from the episode on streaming platforms HBO Now and HBO Go, as well as any future airings. The scene in question takes place during the celebration following the events of previous episode "The Long Night" that found the very-grateful-to-still-be-living celebrating their victory over the Night King and his army of the undead after The Battle of Winterfell.
One shot of Daenarys Targaryen (Emilia Clarke) had the misplaced coffee cup in front shown below at the 17:40 mark of season 8, episode 4: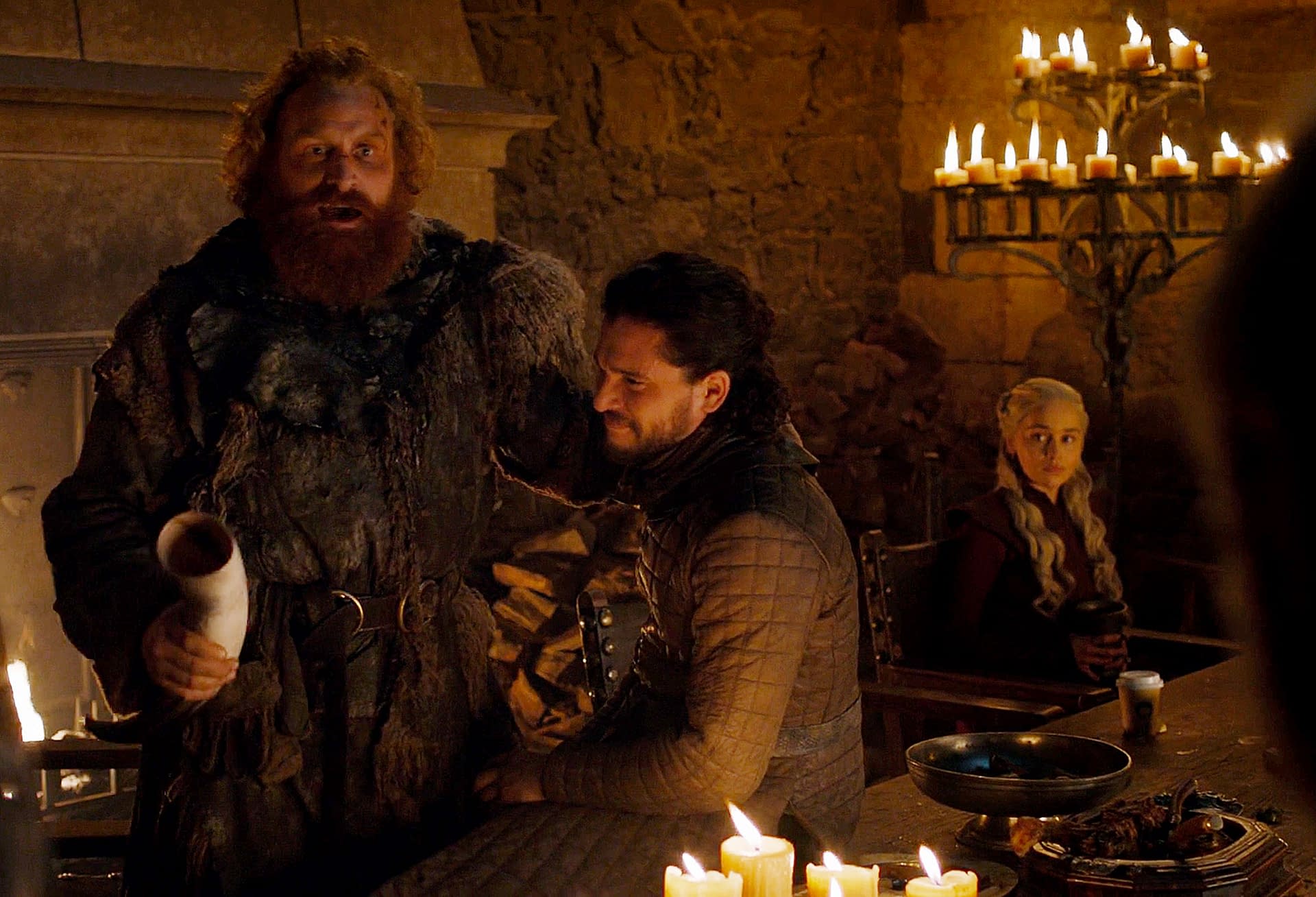 HBO's re-edited version understandably removes the cup: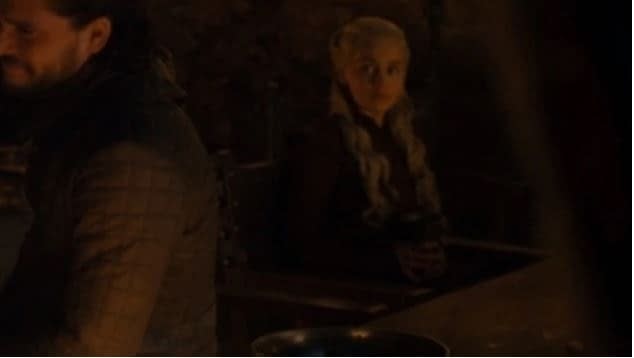 The show released a statement concerning the "controversy," giving it the level of respect and understanding that it deserved:
HBO didn't respond after an inquiry from Variety, while Game of Thrones art director Hauke Richter said the reaction has been "blown out of proportion [because] it has not happened with Thrones so far." Richter pointed out how it's quite common for anachronistic elements to accidentally (and sometimes not so "accidentally") make it on to a television and movie screen.
Fans on Reddit milked the gaffe for all its worth, with one user referencing Bella Ramsey Instagram post- with coffee cup at hand – and a caption that read: "[That feeling when] you purposely leave your coffee in front of Dany knowing she'll get all the blame."
Perhap it was one user's response that said it best, "Starbucks cup mystery solved. Sansa is petty, the North remembers."
Game of Thrones airs Sundays on HBO – and you can check out the trailer for the latest episode below.