Gina Carano Joins Disney+ Star Wars Series 'The Mandalorian'
It would appear that former MMA fighter Gina Carano has joined the cast of Jon Favreau's The Mandalorian live-action Star Wars tv seres for Disney's streaming service, Disney+.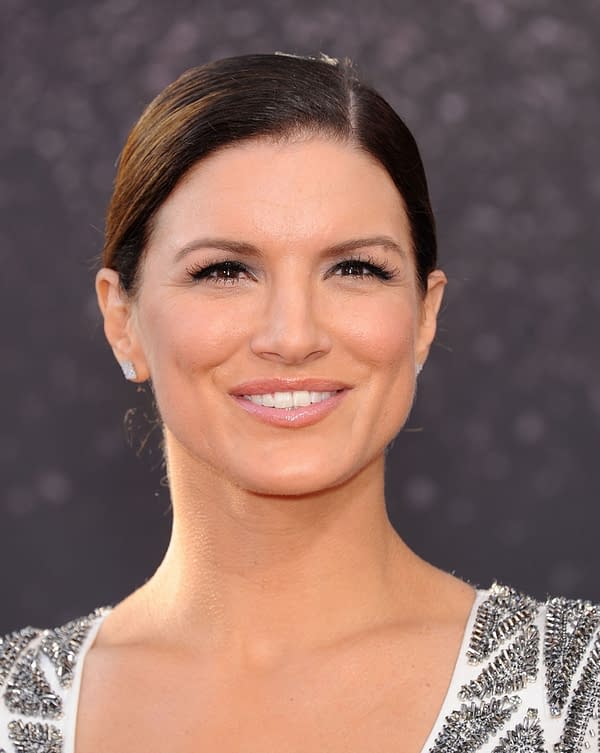 Carano is no stranger to action roles, having appeared in Deadpool as comic book character Angel Dust, as well as the Fast & Furious franchise.
Yesterday, we learned that Game of Thrones alum Pedro Pascal was in negotiations to star in the series, which was the first bit of casting news we'd gleaned for the show since it's production confirmation.
Our friends over at MakingStarWars.Net have been some of the best sources of information on the series, as they've been doing daily reports from their time near set.
The Mandalorian will reportedly follow a "lone-wolf character who hails from the planet Mandalore in the outer reaches of the galaxy far from the authority of the New Republic."
Showrunner Favreau has set the series after the fall of the Empire and before the emergence of the First Order.
Dave Filoni, the black-hatted director, writer, and producer most well known for his work on Star Wars: The Clone Wars, Star Wars: Rebels, Star Wars: Forces of Destiny, and Star Wars Resistance, will be directing the pilot episode.
Taika Waititi (What We Do In The Shadows, Thor: Ragnarok), Rick Famuyiwa (The Chi, Dope), Deborah Chow (Jessica Jones, The Man In The High Castle), and actress Bryce Dallas Howard (who has several shorts under her director belt) are also on board to direct episodes of the series for Disney+.
We'll let you know when Disney+ releases official news about The Mandalorian, and any additional information about the upcoming Rogue One: A Star Wars Story spinoff series about Cassian Andor, which will star Diego Luna.