Here's the fun thing about awards shows. Even though the winners will tell you how everyone in their category was deserving of the win – but guess what? They're really happy that they won – so happy sometimes, that they're willing to talk about things backstage they normally would. Sometimes this includes revealing projects that no one knew about before – as was the case with Emmy winner for "Guest Actress in a Comedy Series" Jane Lynch (Amazon's The Marvelous Mrs. Maisel), who revealed that she is developing "Golden Girls for today" comedy series for Netflix.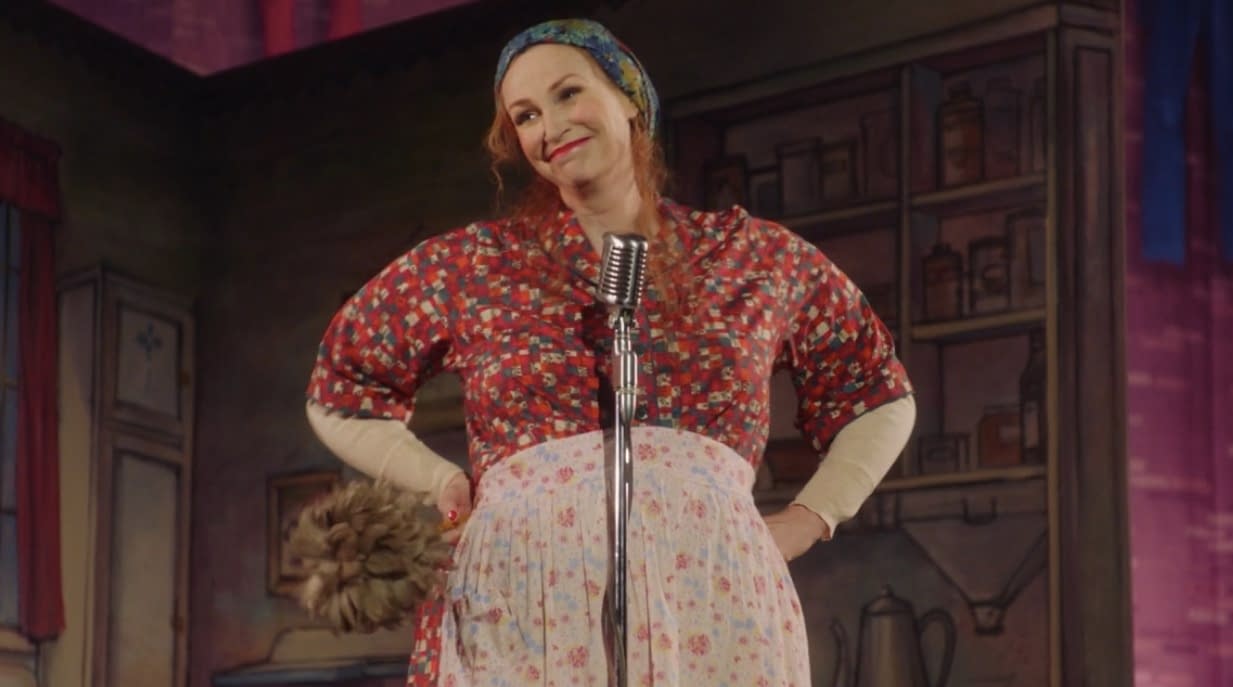 Offering up the news at this weekend's Creative Arts Emmys, Lynch also revealed that she would be co-starring with award-winning pop singer Cyndi Lauper, and two other main characters (casting not yet complete). As for what the focus of the story will be, Lynch had this to say about their characters: "We're our ages now. I'm almost 60, and she's 65. We're looking for our next act and we haven't had children."
While hesitant to offer any additional details, the actress made a connection that should hit the heart-strings of television fans: "It's a Golden Girls for today."
According to further reporting from Deadline Hollywood, "Golden NuGirls" stems from creators Stephen Engel and Carol Leifer and has been a work-in-progress over at the streaming service for more than a month now. Skydance Television (Netflix's Grace anf Frankie) is the home studio for series production.
Lynch's comments confirm Leifer's Facebook post from July that announced she, Lynch, and Lauper were working on a new half-hour comedy:
IT'S OFFICIAL!!Headed out next week with a new half-hour comedy, starring Jane Lynch & Cyndi Lauper! 👏🏻👏🏻👏🏻👏🏻A writer's dream to work with these two LEGENDS. ⭐️ ⭐️Can't wait to see where we land…

Posted by Carol Leifer on Friday, July 12, 2019
As for Lynch, she's been on a sweet run professionally. Along with her first win for her role as female comic Sophie Lennon in the popular Amazon Prime series, she also produces and serves as game show maestro for NBC's Hollywood Game Night – a role that's earned her two Emmy awards as host.
Enjoyed this article? Share it!