Good News, Barbies! "RuPaul's Drag Race" Series 12 Lands Nicki Minaj as Guest Judge
So, if you're a fan of VH-1's RuPaul's Drag Race, you know that the show is no stranger to rap queen and real life barbie doll Nicki Minaj – but for the first time in the show's history, the rap goddess herself will appear – live and in the flesh! The award-winning rapper will guest judge the first episode of season 12 in a extra thicc hour -and-a-half premiere Friday, February 28.
Now, it's not like they just forgot about Miss Minaj for the past eleven seasons – she was impersonated in the "Snatch Game" back in season 6, and in season 10, her song "Pound the Alarm" was Monet X Change and Dusty Ray Bottoms' "Lip Sync for Your Life" music.
Sound too good to be true? Well, don't take it from me – just look at this post from the "Queen of Rap" herself on her Instagram account – already showing off her RuPaul's Drag Race swagger:
Would you look at her slay in that sheer red dress? YAAAAAAAASSSSSSS QUEEN! I am living for all of this right now. "Girl on fire" is totally the look – right down to the cut of her bright red dress. I wonder, if she twirls around, will Minaj's dress go up in flames and transform into something even more fabulous? As if that's even possible for her to get more fabulous!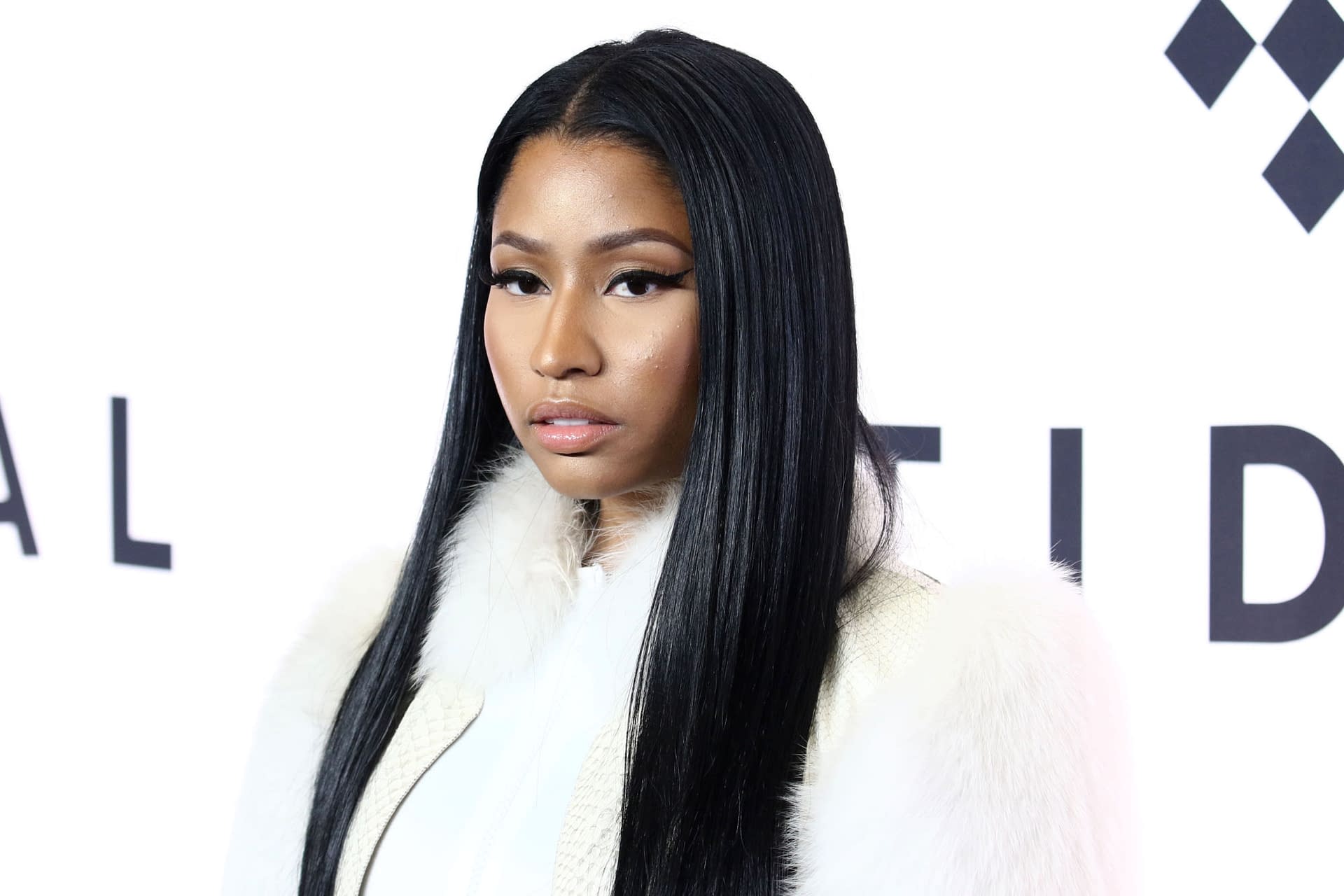 The theme of this looks to be patriotic AF – right down to pledging allegiance to the drag. Is that a clue for what this season holds? Only time will tell! Looks like we'll all be tuning in in a month to find out together.
Of course, Minaj herself is no stranger to judging reality shows; she did a season on American Idol and guested on America's Next Top Model: All-Stars.
So, if they're starting the season with Minaj – what else does "Mama Ru" have in store for this season? The competing queens this season are sure to be fierce and I hope the celebrity guest judges keep on coming!
Now, who's ready to Race?