Greg Rucka Joins Ed Brubaker On Batman: Caped Crusader TV Series
Ed Brubaker is the head writer on the new Batman animated TV series, Batman: Caped Crusader, coming out next year. And, in his latest newsletter, he added some more details about who he is working with.
"So, back on topic… what have I got for you this time? The past month or so I've done several podcasts or zoom interviews… I've been writing Friday and the 5th Reckless book while working on the Batman show with Bruce Timm. And also starting to adapt one of our books that I've got a star attached to, but more on that in the next few months, hopefully. On the Batman front, we only freelanced a few episodes in this first season, but I still managed to bring in a few great writers, one of who (whom?) used to work on Batman-related stuff with me back in the old days. I can't tell you who it is, but his name rhymes with Craig Stucka and it was a lot of fun to work with him again. "
That would be Greg Rucka, with whom Ed Brubaker use to write the Gotham Central comic book series. Rucka is known for the series of novels starring his character Atticus Kodiak, the creator-owned comic book series Whiteout, Queen & Country, Stumptown and Lazarus, as well as lengthy runs on such titles as Detective Comics, Wonder Woman and Gotham Central for DC Comics, and Elektra, Wolverine and The Punisher for Marvel. Rucka made his debut as a screenwriter with the screenplay for the 2020 film The Old Guard, based on his comic book series of the same name.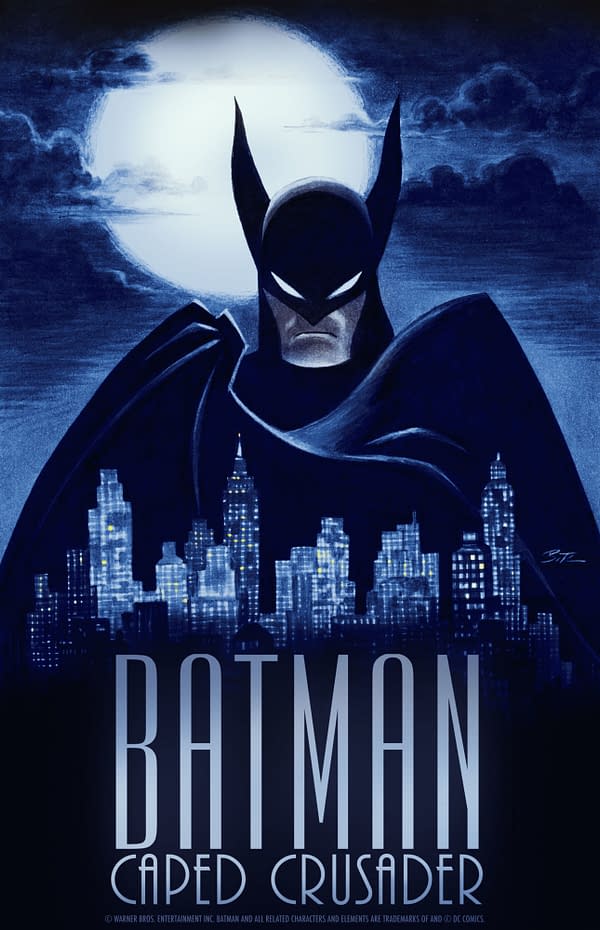 Batman: Caped Crusader was announced at the WarnerMedia Upfront event on May 19, 2021 with Matt Reeves, J. J. Abrams and Bruce Timm producing the series. The series is said to "Reimagine the Batman mythology", with Timm, Reeves and Abrams describing it as a "thrilling, cinematic, and evocative of Batman's noir roots while diving deeper into the psychology of these iconic characters." On the 7th of January this year, Ed Brubaker was announced as head writer. At the time, Brubaker stated "Here's something few people know, but the original Batman: The Animated Series was one of the things that made me want to write superhero comics in general, and Batman in particular. If not for what Bruce Timm and all the talented writers and artists did with that show, things like my revamp of Catwoman with Darwyn Cooke (who worked on BTAS) and Gotham Central with Greg Rucka and Michael Lark, would never have happened. So when Bruce Timm offered me the chance to come work on this new reimagining of Batman with him, James Tucker, J.J. Abrams and Matt Reeves, I jumped at it. Their vision for the show, with a slightly more pulpy take on the character, and a new way of looking at the world of Gotham, set in the past but viewed through a modern lens really sold me, and so far every part of it has been a blast to work on. I can't wait until the rest of the world can see what we've been building the last few months in the writers room. All I can say is, it's not what anyone is expecting … but in a good way."