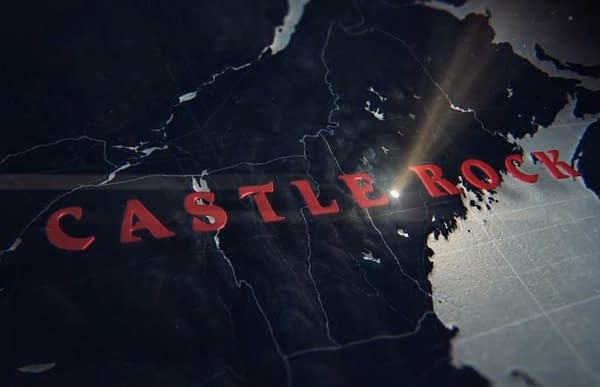 Anthology format series seem to be coming back into vogue once again, with news coming out this evening that J. J. Abrams' Bad Robot and horror author Stephen King have teamed up to produce another new show for Hulu, Castle Rock. Castle Rock is the setting for a range of King's books, including The Dead Zone, Cujo, The Dark Hall, and Needful Things, and is at least mentioned in The Stand, Sleepwalkers, and Gerald's Game.
Castle Rock's name is taken from the fictional mountain fort of the same name in William Golding's classic Lord of the Flies.
The series sounds like it's going to be set in the town, while each episode will follow a different set of happenings (probably each one an adaptation of one of King's works), but with the town and it's populace providing the recurring thread to tie them together.
The Hollywood Reporter is reporting that Sam Shaw and Dusty Thomason are also currently attached, presumably both reprising the roles they had recently on the WGN America series Manhattan as writer/producers. It's not the first outing for King and Abrams, as it was just a year ago when 11/22/63 had landed on Hulu to strong critical reviews.
I'm a longtime fan of King, and while his film and television adaptations have been rather hit and miss, the idea that there might be a series with this format, especially being supported by J.J. (I'm thinking about his Cloverfield Lane universe) this could be a really cool combination of talent.
No premiere dates have yet been announced.
Enjoyed this article? Share it!