Posted in: Bill Watters, Godzilla, Legendary, Movies, Review, Warner Bros | Tagged: film, godzilla, movie, Review
---
'Godzilla' is Like 'Avengers' but with Kaiju and Pesky Humans [Review]
So, Godzilla: King of the Monsters is one of those movies that every genre fan wishes would come along. Unfortunately, as every Dungeons & Dragons player knows who came across a way to get a wish – it needs to be carefully spelled out, otherwise you're likely to get something that's not quite what you'd expected. This outing goes from prior films having one or two giant monsters, to more than a half dozen coming into the action, and there's cities being leveled, and nukes and submarines, not to mention a giant flying Monarch headquarters that would make S.H.I.E.L.D. envious. Along the way, the human characters and their own stories fall into the background, no matter how relevant they would like to be.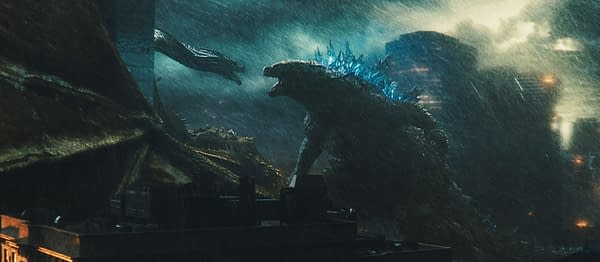 Look, there's no way that watching various massive monsters battling it out with great special effects and CGI work isn't going to be a blast on a very visceral level. But in between the battles, there needs to be some way to thread the story along, and that's where Godzilla stumbles.
King of the Monsters is a sequel to 2014's Godzilla reboot which kicked off the MonsterVerse franchise. Kong: Skull Island did come out since then, but its action takes place in the mid-70s. It picks up in the aftermath of Godzilla's battle in San Francisco which killed the son of the Russel family. Parents Mark (Kyle Chandler) and Emma (Vera Farmiga) are both scientists with a history with Monarch, and the loss of their son spins the family apart. Emma is a paleobiologist who has gone all-in to find a way to control or at least calm the Titans (what the film universe calls its Kaiju). Daughter Madison (played by Millie Bobby Brown) has tried to play go-between with her now-separated parents.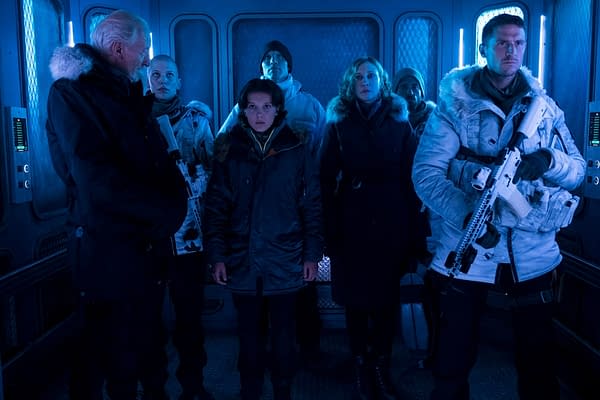 Monarch has scoured the planet for the Titans while the Governments debate over what should be done with them (with many calling for them to be destroyed). Now an eco-terrorist, Colonel Alan Jonah (played by Game of Thrones' Daddy Lannister himself, Charles Dance), has captured Emma and Madison along with Emma's Titan-communication technology in order to release them all to forcibly restore balance to the Planet. This continues Hollywood's current fondness for the "let's prune down the population a bit to help let the planet catch its breath," trope. It's not the worst thing in the world, but it tends to come along with an abundance of exposition, and King of the Monsters is no exception. After the first half hour whenever the humans get back into the mix, the urge is to want them to stop talking and get back to the fighting and nuclear-powered monsters.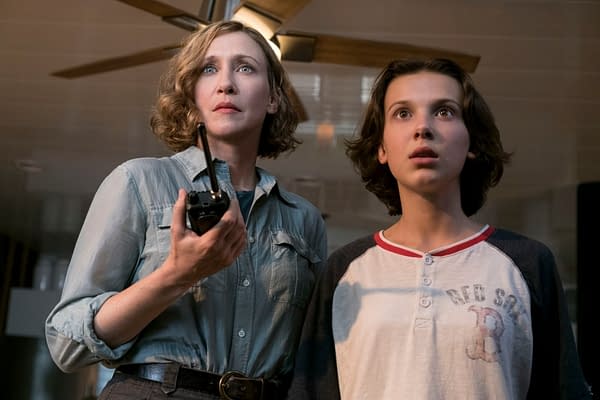 Brown does her best, but the script doesn't give her a lot to do other than yelling at or for one of her parents, and keeping from getting squished. The body count that piles up, some of which are due to the actions of the terrorists becomes rapidly ignored by the "good guy" humans so they can all deal with the fact that while Godzilla is huge and powerful, King Ghidorah is even bigger and nastier (along with multiple hydra-like heads that spit super-lightning. That doesn't change the fact that some of the people in the room just killed a whole bunch of guards, and then "overpopulated" cities. It's rather Targaryen in many respects.
As more and more Titans come into play, it does begin to feel like the Avengers films with their lineup of solo-film stars all in one grouping. There's even a camera pan around a group of them in a circle that isn't all that far off of the group hero shot at beginning of the big battle in the first Avengers movie.
The score by Bear McCreary is a leap forward in his already prolific career. His mix of classic themes with new gravitas helps ground the film as solidly as the battles.
There are a number of supreme leaps of logic (and physics) which will leave some in the audience scratching their heads. It's a number of plot points that could have been handled more elegantly, however this is a movie about giant fighting monsters thrashing the world, so there's only so much realism one can legitimately hope for.
Clocking in at two hours, one begins to get rather tired of the human's and their lecturing about how the world needs to be brought back into balance and the planet's infection is us. Yes, we get it, but they seem to feel the need to go back to their list of talking points a few too many times.
Is it a great film? No.
Skull Island was a better take on the rebooting and re-imagining of one of the monsters. However it's got more fun scenes of giant battles and flailing around in a highly populated city than one can shake a stick at. If you think about the fun you had seeing Football on Monster Island once upon a time in a 4:30 movie, this is rather like that. But with 21st century effects. Check the logic at the door, and settle in for an enjoyable time. I just wish it would have been a great time.
---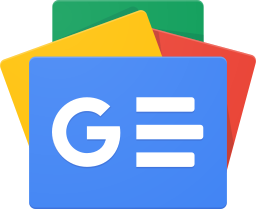 Stay up-to-date and support the site by following Bleeding Cool on Google News today!