Impact Wrestling 7/14/20 Report Part 2: Oh, There's a PPV Happening?
The first hour of Impact Wrestling was, frankly, a letdown compared to the quality of recent weeks. Some of that couldn't be helped considering Impact pre-filmed all of this stuff and then had to part ways with Tessa Blanchard, Joey Ryan, and Michael Elgin, the latter two in the wake of #SpeakingOut allegations and Blanchard due to a money dispute while she still held the Impact World Championship. But hopefully things will pick up and the go-home show for Slammiversary will end on a high note.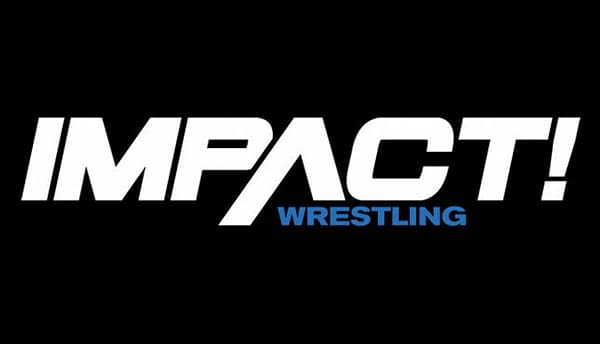 Impact Wrestling 7/13/2020 Part 2
The second hour of Impact starts with a video package for Ken Shamrock and Sami Callahan vs. The North. Shamrock and Callahan don't like each other, but they respect each other. Together, they could be the world's most dangerous tag team. Callahan tells the story of the scorpion and the frog. Shamrock knows Callahan is a scorpion, but if he stings him, Shamrock will break his neck.
Moose comes out, still the best entrance in Impact Wrestling. He and Rohit Raju are facing Tommy Dreamer and Crazzy Steve. Dreamer and Raju start things off. Dreamer comes out on top of their exchanges and tags in Crazzy Steve. It's kind of amazing that Tommy Dreamer is still wrestling in 2020. Steve quickly screws up and allows Raju to tag in Moose. Moose tosses Steve around the ring, but he misses a spear in the corner, which lets Steve tag in Dreamer.
Dreamer and Moose exchange blows. Moose comes out on top. He charges Dreamer in the corner, but Dreamer pulls down the ropes, sending Moose to the floor. Dreamer sends Raju to the floor too. Steve tries a dive, but Moose catches him. Dreamer hits a baseball slide on Moose. He goes for another but Raju jumps in the ring and hits him with a clothesline.
Raju is in control no. He tags in Moose, and Dreamer makes a comeback. He hits Moose with a DDT and both men tag out. WE get some fast-paced offense from Steve now, which is jarring considering how slow and lumbering the match has been so far. Dreamer and Moose brawl outside the ring while Raju and Steve battle inside. Steve hits a swinging DDT and gets the pin on Raju. Dreamer looks like he aged another ten years during that match. Dreamer is definitely losing at the PPV.
Ace Austin and Madman Fulton finally arrive at the destination they were driving to earlier. Fascinating. Hernandez is getting ready for a backlot brawl with Rhino, which will happen after some commercials.
Hernandez and Rhino engage in a cinematic brawl in the parking lot. They're fighting because they were having an arm wrestling match that lasted for literally a week which Hernandez lost when Moose slapped him on the shoulder. Rhino tried to take the prize, money which Hernandez had racked up in a series of arm wrestling matches for several weeks, but Hernandez is making him fight for it. The brawl takes place in pretty much one small area of the parking lot, next to a trailer. Rhino gets hit with a lot of parking cones for some reason. After Rhino gores Hernandez into a fence, they both agree to split the money. I'm not sure if this was supposed to be funny or serious. Impact takes a commercial break so we can ponder what we just saw.
A video package explains the world championship situation and hypes the main event of Slammiversary. It's long as hell. Impact goes to commercials. After the commercials, they play the Slammiverary commercial with the newscaster again (this is like the third time tonight). Then, holy crap, the video package for the main event continues. I guess this is what happens when you film a month of television in advance and then have to cut a ton of the footage due to fired wrestlers and changing plans. You have to fill it up with Eddie Edwards cutting a half-hour promo on Zoom. Yeesh. It seems to finally be over.
Josh Matthews runs through t Slammiversary card. Trey and Wentz are walking through their hometown (no masks) and talking about the main event. Trey doesn't care for mystery opponents. He notices that Ace Austin is posting photos on Instagram working out at their local gym. Ah, now this story finally comes together. They head to the gym for a fight.
Austin is berating a staff member at the gym, which appears to be the host of a promotion called Rockstar Wrestling when Trey and Wentz attack. Wentz lures Madman Fulton away, allowing Trey and Austin to battle in the gym, which has a wrestling ring. It's another cinematic match. Impact tonight has as many cinematic matches as Extreme Rules is gonna have.
This one is better than the Hernandez/Rhino one from earlier, if nothing else. I would make fun of the generic royalty-free music they use to score this, but WWE has a budget 100 times this and they use basically the same crappy music. In one funny spot, Auztin climbs up on a 3-foot high cabinet to jump on Trey, but he can barely jump because the ceiling is so low. This is so bush league. The fight ends when Madman Fulton and Wentz return and both teams back away from each other.
And that's the end of Impact. A final Slammiversary commercial shows a fed-ex package contrast being sent to Scott D'Amore. When he opens it, he laughs and says Slammiversary just got more exciting. Impact blew weeks of momentum with a pretty bad show tonight. I get that they had to get rid of a lot of stuff they filmed, but it's weird that they chose to use up what they had before this week and then load it up with a bunch of low budget cinematic matches and overly long video packages, rather than spread that stuff out over the course of several weeks. I'm still excited for Slammiversary, but this was probably a failure as a means of selling anyone undecided on the PPV. It was a tough spot for Impact though, with the firings and the pandemic, so I'm not gonna hold it against them.